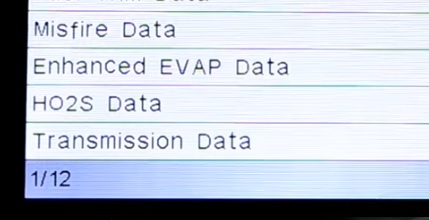 Having a good OBDII Scan tool can help greatly when it comes time to troubleshooting a car.
They display the error code that points to the problem a vehicle is having.
There are many OBDII scan tools that give basic engine codes with most unable to read ABS, SRS, or transmission errors.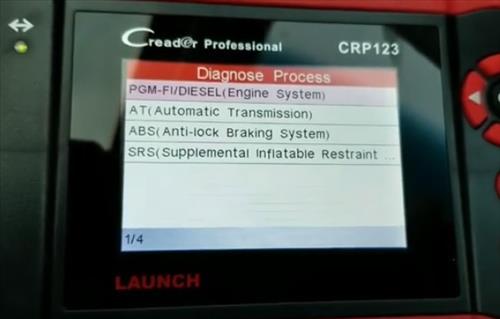 Transmission codes are in the P0700 to P0799 and above P1000 with most basic scan tools unable to read these.
With that said there are some that can read transmission codes but have a higher cost.
There are many units available with those below our picks for best scan tools that can read transmission codes.
As always be sure to read reviews on Amazon, here, forums, or elsewhere to be sure a unit is a good fit for you.
*This post contains affiliate links.
Our Picks for Best OBDII Scan Tools That Read Transmission Codes
Launch Creader VII

Launch Creader VII+ OBD2 Scanner ABS SRS Transmission and Engine Code Reader Diagnostic Scan Tool

Launch makes many good OBDII scan tools including the Creader VII.

It has the ability to read ABS, SRS, and Transmission codes.

The way it reads transmission information is to plug it in drive around and it will populate with lots of data.

It can pull up data on gears shifting along with lots of other transmission related problems.

The unit has a huge compatibility with many cars and trucks both foreign and domestic.

The Launch Creader VII can display lots information to help narrow down a problem.


Here is a video showing the transmission data starting roughly at minute 10:25.


ANCEL FX2000

ANCEL FX2000 Vehicle OBD2 Scanner Automotive Car Code Reader Check Engine ABS SRS Transmission Diagnostic Scan Tool

The ANCEL FX2000 is a new unit for 2019 built with many nice features including reading transmission errors.

It is nice unit that can read Engine, Airbag, ABS, and Transmission problems along with clearing the light.

The unit has a wide range of vehicles it can read with 46 built-in manufactures.

Autel MaxiLink ML629

Autel MaxiLink ML629 OBD2 Scanner Upgraded Version of ML619, DTC Lookup, Ready Test, ABS/SRS/Engine/Transmission Diagnoses

The Autel MaxiLink ML629 is another nice unit to find transmission problems.

Bedsides reading transmission codes it can also read ABS and SRS.

The unit has a huge database of vehicles built-in which can be selected along with motor and transmission type.

iCarsoft CR Pro

iCarsoft CR Pro Professional Multi-System Multi-Brand Car Diagnostic Tool Scanner incl. Battery Tester, Read and Clear Engine, Transmission, Airbag, ABS Trouble Codes

The iCarsoft CR Pro is a multi system OBDII scan tool that has many functions including scanning for transmission codes.

It also has wide compatibly with many different types of vehicles both foreign and domestic.
Summary
Finding a good OBD2 scanner that can read transmission codes is like finding any other tool.
It must be easily understood by the user and what works for one person may not work for another.
Make sure any unit bought is compatible with the car or truck you plan to work on.
Most units are likely to be compatible but it is always best to make sure before buying a unit.
Also a unit that can be updated is good to have for adding data the tool can read and expanding its ability.