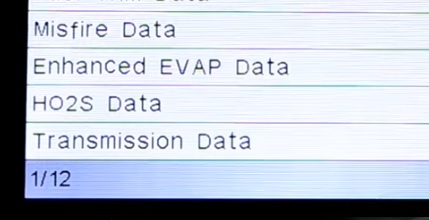 Having a good OBDII scan tool can help greatly when it comes time to troubleshoot a vehicle with a transmission problem.
A good scan tool will display the error code that points to the problem a vehicle is having.
Not all scan tools can read transmission codes with only certain units with features to read and diagnose transmission errors.
What are OBDII Transmission Codes?
Modern vehicles have built-in electronics managed by the onboard computer (ECM/PCM).
The ECM receives data from various sensors on how the engine is performing as well as the transmission.
When an error occurs, the ECM reports the error as an OBDII code which will point to the problem.
There are many OBDII scan tools that give basic engine codes, with most unable to read ABS, SRS, or transmission errors.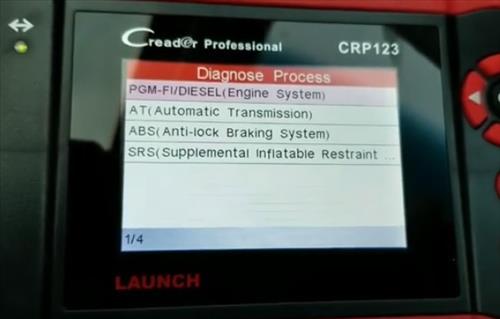 Transmission codes are in the P0700 to P0799 and above P1000, with most basic scan tools unable to read these.
Example Transmission OBDII Codes
P0700 Transmission Control System Malfunction
P0701 Transmission Control System Range/Performance
P0702 Transmission Control System Electrical
P0703 Torque Converter/Brake Switch B Circuit Malfunction
Global VS. Manufacturer Specific Transmission Codes
Global OBDII codes are agreed-upon error codes that work with any vehicle.
Manufacturer Specific codes only work with certain vehicles.
Global codes always use a "0" as the second number, such as "P0709 Transmission Range Sensor Circuit Intermittent."
Manufacturer Specific codes use the number "1" as their second character.
For example, a "P1860 Torque converter clutch (TCC) solenoid -circuit malfunction" is a Chevrolet manufacturer-specific transmission code.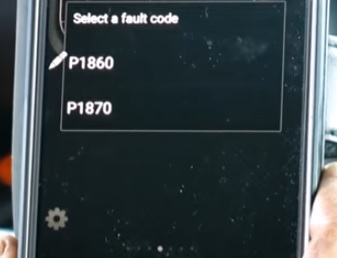 There are many good units available, with those below our picks for the best scan tools that can read transmission codes.
As always, be sure to read reviews on Amazon, here, forums, or elsewhere to be sure a unit is a good fit for you.
*This post contains affiliate links.
Our Picks for Best OBDII Scan Tools That Read Transmission Codes
Launch Creader VII

LAUNCH Creader VII+ OBD2 Scanner ABS SRS Transmission and Engine Code Reader Diagnostic Scan Tool

Launch makes many good OBDII scan tools, including the Creader VII.

It has the ability to read ABS, SRS, and transmission codes.

The way it reads transmission information is to plug it in, drive around, and it will populate with lots of data.

It can pull up data on gears shifting along with lots of other transmission-related problems.

The unit has huge compatibility with many cars and trucks, both foreign and domestic.

The Launch Creader VII can display lots of information to help narrow down a problem.


ANCEL FX2000

ANCEL FX2000 Vehicle OBD2 Scanner Automotive Car Code Reader Check Engine ABS SRS Transmission Diagnostic Scan Tool

The ANCEL FX2000 is a good unit built with many nice features including reading transmission errors.

It is a nice unit that can read Engine, Airbag, ABS, and Transmission problems along with clearing the light.

The unit has a wide range of vehicles it can read with 46 built-in manufactures.

Autel MaxiLink ML629

Autel ML629 OBD2 Scanner ABS SRS Engine Transmission Diagnoses OBD II Full Functions Upgraded Version of the ML619 for DIYers Professionals

The Autel MaxiLink ML629 is another nice unit to find transmission problems.

Bedsides reading transmission codes, it can also read ABS and SRS.

The unit has a huge database of vehicles built-in which can be selected along with motor and transmission type.

iCarsoft CR Pro

iCarsoft CR Pro Professional Multi-System Multi-Brand Car Diagnostic Tool Scanner incl. Battery Tester, Read and Clear Engine, Transmission, Airbag, ABS Trouble Codes

The iCarsoft CR Pro is a multi-system OBDII scan tool that has many functions, including scanning for transmission codes.

It also has wide compatibly with many different types of vehicles, both foreign and domestic.

OTOFIX D1 Lite

OTOFIX D1 Lite Automotive OBD2 Scanner, [2 Years Free Update] 2023 with Bi-Directional Control Scan Tool, All System Diagnoses, 38+ Functions, Oil Reset, EPB, SAS, BMS, ABS Bleeding, Auto VIN, FCA SGW

The OTOFIX D1 Lite is an advanced scan tool that can not only read transmission codes but do much more.

A Bi-directional scan tool means it can not only read a vehicle computer but also send commands back.

Most will have no need for such an advanced scan tool, but if you are a busy DIY mechanic or a small shop, it might be worth a look.
Summary
Finding a good OBDII scanner that can read transmission codes is like finding any other tool.
It must be easily understood by the user, and what works for one person may not work for another.
Make sure any unit bought is compatible with the car or truck you plan to work on.
Most units are likely to be compatible, but it is always best to make sure before buying a unit.
Also, a unit that can be updated is good to have for adding data the tool can read and expanding its ability.