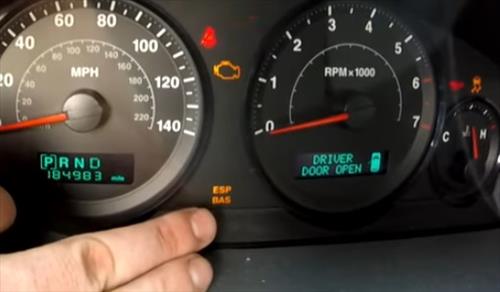 If you have a Jeep and the ESP BAS light comes on, several things can cause the problem.
When troubleshooting an ESP light issue, an OBDII scan tool will be needed to read the codes on the computer (ECM)
If you don't have an OBDII scan tool, most auto parts stores will scan the vehicle for free.
What is an ESP BAS Light on a Jeep?
The ESP (Electronic Stability Program) was created to give a driver better control over a Jeep when driving in adverse conditions.
For example, when driving on a wet slippery road, the ESP system will help to give better traction and control.
This gives the vehicle much easier steering and drive-ability when the road conditions are not ideal.
The ESP light should flash briefly when it is working and then go off.
If the light stays on continuously, there is a problem with the ESP system.
Be sure to check all the fuses before doing any fixes.
Causes and Fixes of ESP BAS Light Jeep
Fix #1 (SAS) Steering Angle Sensor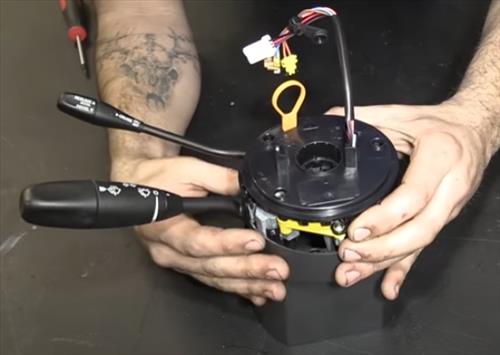 The steering wheel angle sensor is a common problem that causes the ESP BAS light to come on.
The sensor may be bad or just needs to be realigned.
First, try to realign the steering wheel angle sensor, which is a series of turning the wheel full left, full right, and then center.
Here are the steps to realign a Jeep angle sensor. If it does not work the first time, try once more to be sure it is done correctly.
How To Realign a Jeep Steering Angle Sensor
Put the Jeep in park and turn the engine ON
Turn on the engine and turn the steering wheel to the left until full lock
Turn the steering wheel to the right to full lock
Turn the steering wheel to the center (Wheels Straight).
Turn engine off, then restart
Drive the Jeep, and the light should go off after you get into second gear
If the above steps do not work, the steering wheel sensor may be bad. An OBDII scan tool will be needed to see what the error code is.
Example Jeep Steering Angle Sensor on Amazon
XSPANDER 5156106AF 5156106AD Spiral Cable Clock Spring Assy Steering Wheel Compatible with Chrysler Jeep Dodge 07-16 with Angle Sensor Port

Fix #2 Wheel Speed Sensor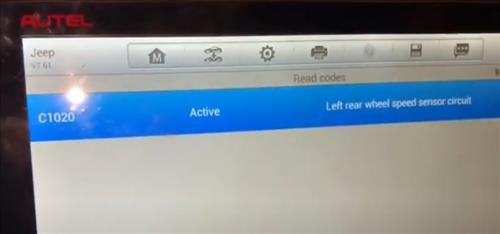 Each wheel has a sensor that reports data to the ECM.
If one goes bad, it will cause the ESP BAS light to come on.
Wiring can also be an issue with a bad connection causing the same symptoms as a bad sensor.
An OBDII scan tool will be needed to check the onboard computer (ECM) for any error codes.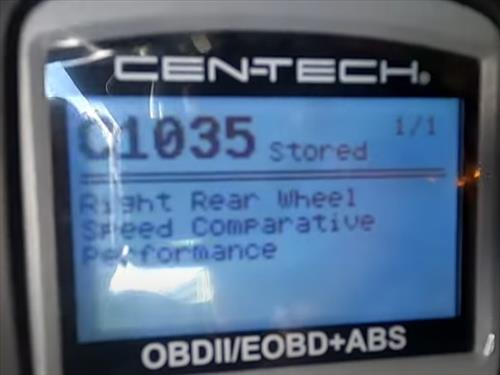 Common Jeep Wheel Speed Sensor OBDII Error Codes
C1035 Right Rear Wheel Speed
C1020 Left Rear Wheel Speed Sensor
C1015 Right Front Wheel Speed Sensor Circuit
C100A Left Front Wheel Speed Sensor Circuit
C1032 Right Rear Wheel Speed
The rear sensor is the easiest to replace, while the front sensors are much harder.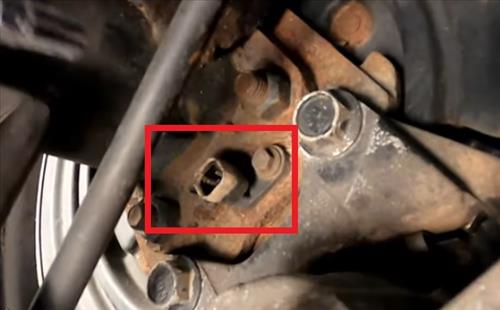 Example Jeep Wheel Speed Sensor on Amazon
ABS Wheel Speed Sensor Rear Left/Right 52125003AB, 5S8494, ABS2025, ALS1932, SU9956 Compatible With Jeep Wrangler Liberty Dodge Nitro

Other Possible Causes
Wiring can also be an issue and should be examined to see if a bad connection is causing the error.
Other components in the system that may cause an issue are the brake switch, rotor, and brake pad.
While not common, a low tire may also cause a problem, although this is likely rare.
Summary
If the ESP light has come on and stays on, there is a problem in the ESP BAS system.
The first thing to do is use an OBDII scan tool to scan the onboard computer (ECM) for any OBDII error codes.
If you do not have a scan tool, most automotive stores will do a scan for free.
There are also many budget scan tools that can be bought and used.
The most common cause is the steering angle sensor or wheel speed sensor.
Be sure to do a wheel speed sensor alignment to see if the light goes off.
The steering angle sensor is located in the steering wheel and will need to be replaced if it is bad.
There are four-wheel speed sensors located at each tire that will also need to be replaced if bad.
The rear sensors are not too difficult to replace, but the front sensors can be a bit difficult.
Have you had issues with a Jeep ESP BAS Light? Let us know your thoughts below.