Using a laptop to scan OBD2 codes is a easy task and even possibly one of the better options.

One of the great things about using a laptop when scanning codes is the ability to quickly look online for answers.

As long as the laptop is online a error code can be looked up and the many online forums can be read through that will give a overview what others did to solve the problem.

So How Do you Use a Laptop as a OBD2 Scanner?

There are several USB-to-OBD2 cables that can be bought and easily hooked up.

Software is also included that shows the codes, clear codes, and many other features.

One such popular unit is the OBDLink SX which comes with the USB-To-OBD2 converter cable and the OBDwiz software needed to get started.

It works with most any laptop from older Windows XP to Windows 10, although the faster the laptop the better.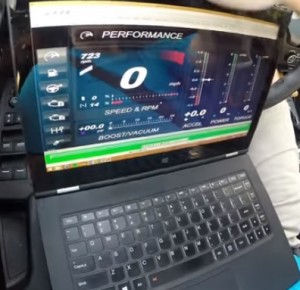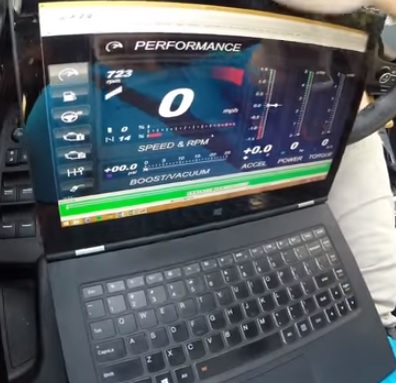 After the USB-To-OBD2 device is plugged in between a laptop and the OBd-II port the software is the main focus.

The software used called OBDwiz and is a widely used program in the OBD-II scan tool world.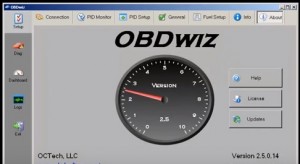 The software is loaded with features besides diagnosing error codes, from monitoring fuel mileage to checking emissions.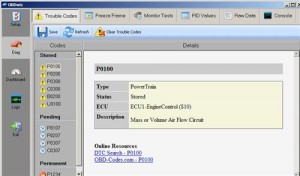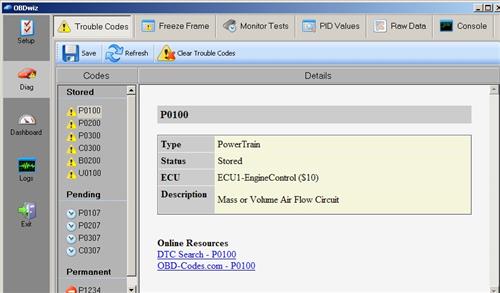 OBDwiz is not the only OBD-II software for a PC and there are many other programs that can read the codes from the USB interface and give the results.

The software ranges from free to high-end paid options. Most simply stay with OBDwiz since it comes free with the OBDLink SX package.

As most know OBD2 scan tools work on any 1996 or newer vehicle and of course the same applies to the OBDLink SX.

There are a few other options for OBD2-To-USB PC based solutions but the OBDLink is currently the most popular solution.

It is low cost, comes with everything needed to get started, and simply works.

Read More Reviews Here On Amazon
ScanTool 425801 OBDLink SX USB: Professional OBD-II Scan Tool for Windows



Summary
Using a PC Windows based computer as a OBD2 scanner is a good option.

Even older laptops can work and display codes, erase them and do many other features.

The USB interface tool is low cost and works as well as any of the expensive OBD2 scan tools I have seen.

Also the software is always being updated to new versions which is basically like getting a entirely new tool when it does.