If you have any questions, contact me with email, Linkedin, or in the comment section below.
Contact Email: [email protected]
About Backyard Mechanic Writers
Linkedin Profile: www.linkedin.com/in/bob-thomas-9045445b/
Repair Videos: YouTube Channel
Hi, I am Bob Thomas an automotive mechanic with 30-plus years of experience.
I am a contributor to several book publications and have written many articles on automotive maintenance and repairs.
I also have many videos on YouTube and have several YouTube collaborations.
www.backyardmechanic.org is my own personal blog with topics all about repairing vehicles that are having issues.
BackYardMechanic.org is a website dedicated to Automotive Repair Tutorials, Automotive How-To Information, and DIY (do-it-yourself) Mechanics.
My mission for backyardmechanic.org is to give accurate, reliable information that can help DIY mechanics fix a vehicle that has broken down or is having mechanical issues.
Helping DIY individuals fix a broken car or truck and save money is the core of BackYard-Mechanic goal.
There are many mechanical-specific repair articles on a variety of topics to achieve this.
I have 30-plus years of experience on many automotive repair topics, from general information to advanced topics.
This includes engine errors and problems, sensors, transmission-related problems, and more.
About Brian Thomas
Brian Thomas grew up working on vehicles and has 35 plus years as an automotive mechanic.
He owns is own mechanic shop called Brian's Garage located in Arizona. He also as written articles for this website as well has having a very popular YouTube channel.
Visit Brian's YouTube Channel Here
Backyardmechanic.org Disclaimer
www.backyardmechanic.org does not make any warranties about the completeness, reliability and accuracy of the information written in any article or post.
If you choose to use this information for repair or maintenance of any equipment you do so at your own risk. When performing maintenance or repair on any type of mechanical devices there is always an inherent risk of injury or damage.
Always follow all vehicle manufacturers recommendations and safety guidelines.
Any action you take upon the information you find on this website (www.backyardmechanic.org), is strictly at your own risk. www.backyardmechanic.org will not be liable for any losses and/or damages in connection with the use of our website.
Whenever there is any doubt be sure to call a professional. By using this information user assumes all risk of use, damage, or injury and you agree that we have no liability for any damages. We are not liable for any consequential, incidental, indirect, or special damages.
Privacy Policy Terms and Conditions Page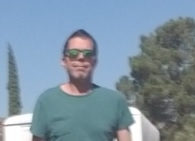 Latest posts by Bob Thomas
(see all)