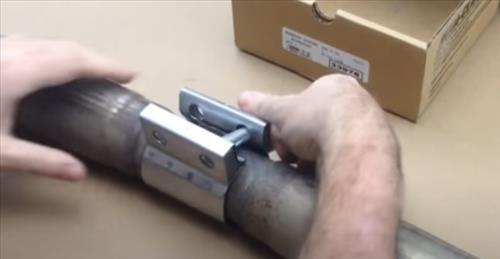 If you need to connect an exhaust pipe and do not have a welder, there are a several methods to get the job done.
While welding joints together is often done by shops, using U-bolts and other connection techniques is also wildly used.
In fact, whole exhaust kits can be bolted together without welding and work just as well.
Below are the best options for connecting up an exhaust.
How To Size Exhaust Pipes
Before buying any components to bolt an exhaust together, be sure to get the correct dimensions.
To size, an exhaust pipe measures the diameter with a tape measure.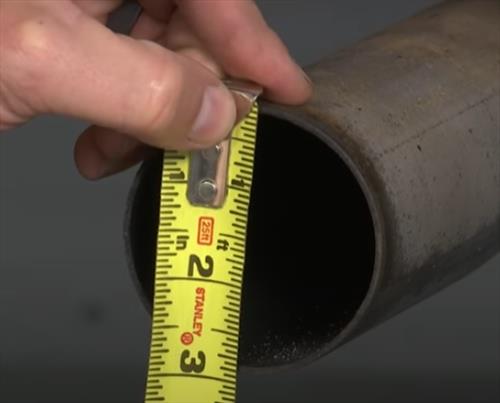 If the pipe is not circular but squeezed together, use a string to go around the pipe, measure the string and then divide by 3.14 to get the dimension.
An exhaust pipe has two measurements Outer Dimension (OD) and Inner Dimension (ID).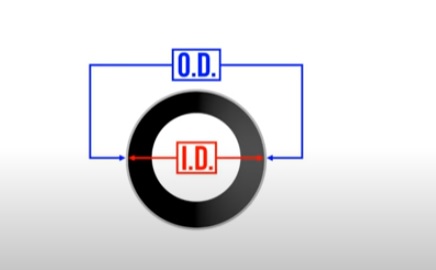 The two measurements will be listed as the same, but one is slightly bigger to overlap with another pipe.
When the correct pipe sizes are used bolting them together works very well. If the wrong sizes are used, it can cause them to leak.
Be sure to get the right-sized pipe components, and the system should bolt together with no leaks.
3 Ways to Connect Exhaust Pipes Without Welding
U-Bolt Exhaust Clamp


U-Bolt clamps are widely used to connect exhaust pipes together.

Entire exhaust kits can be bought and the pipes all fit together using U-Bolts.

One pipe will need to have a flare and fit over the other, or another option will need to be used.

Pre-built pipe can also be bought that along with U-Bolts replace or modify a section.

Example U-Bolt Exhaust Clamp on Amazon
Exhaust-Mate 35794 3″ Heavy Duty U-Bolt Exhaust Clamp


Band Sleeve Clamp

A band clamp is a sleeve that goes around the pipe and is tightened until both pipes are connected.

They are very useful when the pipe being connected is straight but not so good on a bend or curve.

The clamps can be bought as narrow or wide units with more width.

If you are replacing or combining two old pipes, Copper RTV is often used to help it to seal.

New piping will not need the RTV and will simply bolt together.

Example Band Sleeve Clamp on Amazon
EVIL ENERGY 2.5 Inch 2 1/2 Butt Joint Exhaust Band Clamp Sleeve Stainless Steel 2pcs


Flexible Braided Pipe


Braided flexible exhaust pipe is also a good option, especially when a bend needs to be made.

They can have a short or long length depending on what is needed and can be clamped into place with U-bolts.

Flex pipe is a good option in many scenarios and works well for a very long time.

Example Flexible Braid Pipe on Amazon
2PCS Exhaust Flex Pipe Stainless Steel Double Braid 2″ x 6″ w/Ends 10″ Long

Summary
If you need to connect an exhaust together without welding, there are three main options available.
This includes the U-bolts, band clamp, and flex pipe.
Be sure to measure your exhaust at different points to get the right dimensions before buying any components.
Getting a good fit is necessary when bolting pipes together to get a good seal and no leaks.
Do you have a favorite method for connecting exhaust pipes without welding? Let us know your thoughts below.