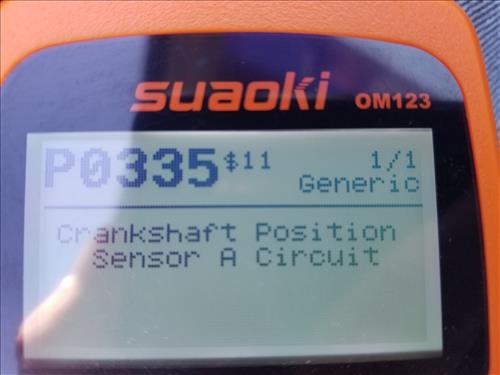 A crankshaft position sensor regulates the engine timing and also affects the plugs getting spark.
The sensor tells the onboard computer (ECM) the crank position which is necessary for timing.
If the ECM detects an error with the crankshaft position sensor it will give a P0335 OBDII code.
What is a P0335 Crankshaft Position Sensor "A" Circuit Malfunction Error Code?
A P0335 OBDII code indicates there is a problem with the Crankshaft Position Sensor.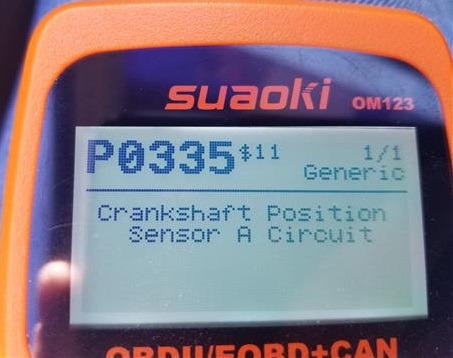 An OBDII scan tool will show the error code P0335.
This error is usually caused by a bad sensor or an open/short in the wiring.
Symptoms of a P0335 Crankshaft Position Sensor Error
Long Start Times.
No Start.
Idles Rough.
Runs badly when the gas pedal pushed.
Fixes for a P0335 Crankshaft Position Sensor Error
Replace Camshaft Position Sensor
Check Camshaft Sensor wiring
Example Kia Spectra Camshaft Position Sensor on Amazon
DOICOO Crank Crankshaft Position Sensor 39180-23910 for Hyundai Elantra Tiburon Tucson,Kia Spectra 5 Sportage Soul Fit 714954 5S1778 SU5876 39180-23500
Kia Spectra Crankshaft Position Sensor Location
The Sensor is located at the front of the car to the right of the exhaust.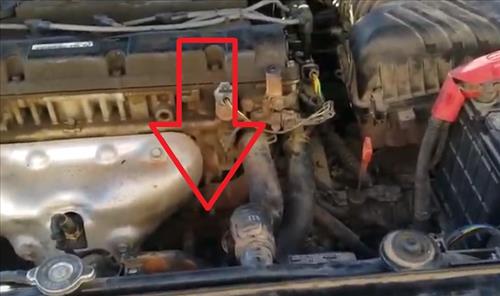 It has a plug and is removed with a 10mm socket.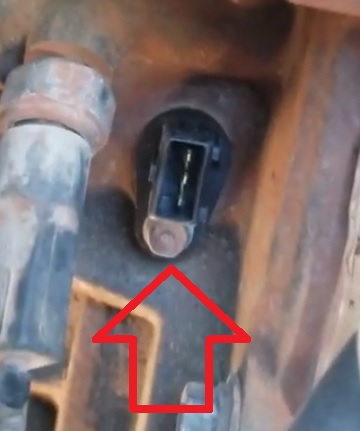 Summary
If you get a P0335 Crankshaft Position Sensor error code on a Kia, replacing the sensor is usually the first step.
I recently had a 2006 Kia Spectra that had start problems and would bog down when the gas was pressed.
My first thought was the timing belt had jumped a bit, throwing off the timing.
After using an OBDII scan tool, it pulled the code P0335.
After replacing the Crankshaft Position Sensor, the problem cleared.
Have you had P0335 error code problems? Let us know in the comments below.