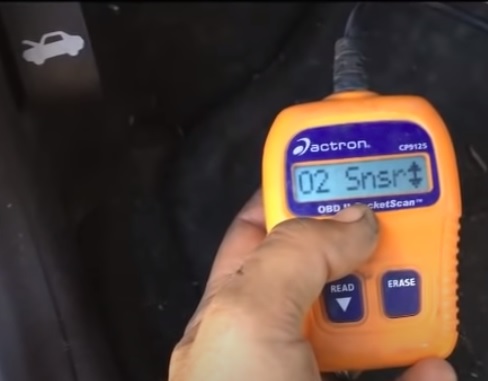 OBD2 automotive scanner tools come in a wide range of packages from small wireless scanners to large professional units.
With the huge variety available there is no-doubt that the Best OBD2 scan tool is debatable.
What it really comes down to though is how often will the tool be used and in what conditions.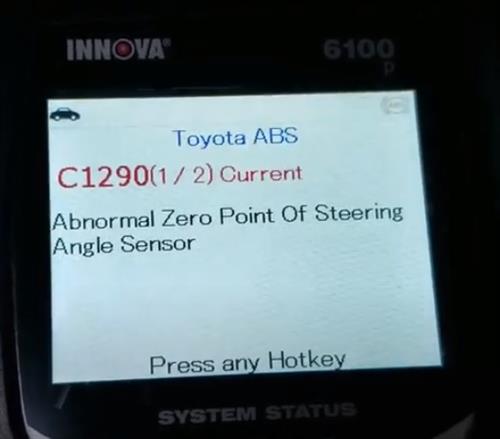 For example, a large mechanic shop will have different requirements from a scan tool than a backyard part time mechanic.
Extra features such as extended error codes for transmissions and air bags may also be needed but will cost more.
So What is the best OBD2 Scan Tool for the Money?
Below is some of our picks for automotive scan tools.
There is many available with those below simply some of our favorite options.
And since this site is for the DIY backyard mechanics that is the point of view we will take when looking for an OBD2 scan tool.
If you have a good option let us know in the comments.
As always be sure to read reviews on Amazon, Forums, or elsewhere to be sure a unit is a good fit for you.
*This post contains affiliate links.
Our Pick for Best OBD2 Scanner Tool for the Money
Actron CP9125 C PocketScan

Actron CP9125 C PocketScan Code Reader for 1996 and Newer Vehicles – Orange

The Actron CP9125 PocketScan is a budget OBDII unit that reads and clears engine codes on any 1996 and newer cars or trucks.

It is not a high-end unit but a good budget tool that gets the job done.

All vehicles 1996 and newer will have the basic OBDII protocols built-in which any code scanner will be able to read.

There is vehicle specific codes that manufactures have added such as Vag-Com for Volkswagen but the basic error protocols were agreed on long ago and all 1996-newer cars have built-in.

This means any budget scan tool like the Actron CP9125 will be able to read any basic codes on most any vehicle foreign or domestic.

I have used the Actron CP9125 for many years (see video below) and it gets the job done for basic problems.


Elm 327

Mestart OBDII OBD2 Bluetooth Car Diagnostic Scan Tool Auto OBD Scanner for Android Devices

Anyone who looks at OBDII scan tools will soon come across the ELM 327 Bluetooth units.

First of all it is a very low-cost option and not a top-end unit.

Being cheap doesn't make it good but does make it not only affordable but easy to take a chance on.

The ELM 327 does work when Paired to a smartphone and can read and clear codes.

As long as you have an Android smartphone or laptop with Bluetooth built-in, the Elm 327 will transfer a vehicles computer codes to your device displaying them.

This makes it an incredibly handy device in many situations.

There is an abundance of software online for laptops or for smartphones both paid and free that can do most anything you can think of once a Bluetooth connection is made to an OBD2 port.

The most popular app for a smartphone is Torque but there are many more.

For a list of the top OBD2 scanner software for Windows Laptops read here. http://elmelectronics.com/obdsoftware.html#Windows

I have used the ELM 327 in many scenario on many vehicles and it has never failed to give me the code the computer was throwing out.

Of course, the tool is made of plastic so if it was being used in a busy shop being pushed in and out of OBD2 sockets all day it no-doubt would likely stop working at some point.

But for a home DIY mechanic that needs a low-cost investment OBD2 tool it is a good option to look at.


INNOVA 6100P

INNOVA 6100P SRS ABS Engine OBD2 Scanner Diagnostic Tool with Battery Alternator Test Service Light Reset

The INNOVA 6100P is an advanced scan tool that can read standard OBD2 engine codes as well as ABS and SRS errors.

Most any OBDII scan-tool can read and erase standard errors but only advanced units can also scan and erase ABS and SRS.

Troubleshooting ABS (Anti Brake System) or SRS/Airbag (Supplemental Restraint System) is much easier with a good OBDII scan tool.

The INNOVA 6100P can read not only the basic codes but advanced OBDII codes all at a reasonable cost.

This makes it a very good unit for the money to find almost any error with a vehicle.
Summary
Which OBD2 scan tool is best will vary on who is asked and everyone will have a different environment they need to use a scan tool in.
The opinions here are simple our experience with a good OBD2 scanner for the money.
As always be sure to read the reviews on Amazon or elsewhere to get the best scanner to fit your tool kit.
Do you have a favorite OBD2 scan tool that is a great unit for the cost? Let us know in the comments below.