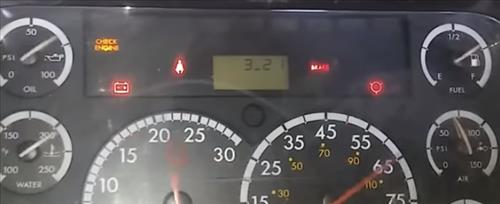 If you have a Diesel truck and have an engine light on or simply need to pull the codes, there are many scan tools available.
The first thing you're going to need is a scan tool to find out why the check engine light is on.
A dealership will have the best equipment to troubleshoot a problem, but there are OBDII scan tools that can be bought.
Most people will not have access to dealership scan tools since they are costly, and the full versions are really only available to dealers.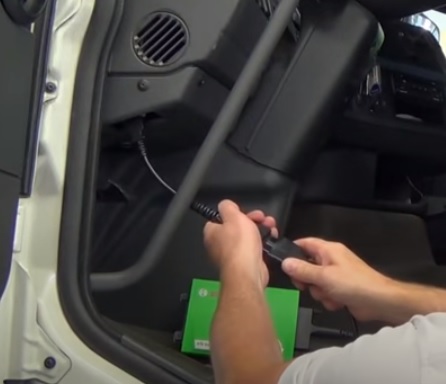 The best option for a owner is to have a standard diesel scanner that will read the codes and tell you what they are.
Most of these scan tools won't be able to do cylinder cut-out tests or any of the advanced tests, but you will be able to see why your check engine light is on.
For most, a standard diesel scan tool will be plenty enough to find the problem along with troubleshooting and fixing the error.
There are many units available, with some of our favorite picks below.
As always, be sure to read the reviews on Amazon or elsewhere to be sure a unit is a good fit for you.
*This post contains affiliate links.
Our Picks for Best Diesel Diagnostic Scan Tools
NexLink NL102P Heavy-Duty Diesel Trucks

Heavy Duty Truck Scan Tool NL102 Plus Auto Scanner with DPF/Sensor Calibration/Oil Reset + Check Engine for Cars; Truck & Car 2 in 1 Code Reader (Upgrade Version)

The NexLink NL102P is a scan tool that can read protocols for J1587,J1939, and J1708 Class 4 trucks.


The unit can use 6/9 pin and 16 pin ports with a port adapter.

Some sellers include the OBD port adapter for different pins, while others don't, so be sure to check if you are buying.

I used this tool many times with good results, recently on a 2015 Freightliner automatic transmission parked regeneration.

It did give me an error a few times saying "Not Compatible," but it did work on the third try.

While not the top Heavy-Duty Diesel scan tool, it is a good low-cost option that, once the menu is learned, can work well.


ANCEL X7HD

ANCEL X7HD Heavy Duty Truck Scanner OBD2 Diagnostic Tool with DPF, ECU Coding, Diesel Bidirectional Control, Full System Diagnostic 15+ Reset Service for Cummins, Detroit, Caterpillar, Paccar

The ANCEL X7HD is a Bi-directional scan tool that has many advanced features and options.

Bi-directional means it can not only read a truck's computer but also send commands back.

Most will have no need for such an advanced scan tool, but if you want a very nice unit, it might be worth a look.

Cando HD Code II

CanDo HDCODEII HD Code II, 1 Pack

The Cando HD Code II is a scan tool built to read diesel engine error codes.

It covers medium and light-duty trucks as well as Caterpillar equipment.

The unit can read Caterpillar, International, Hino, Isuzu, and Hybrid HD trucks.



Kzyee KC601

KZYEE KC601 Heavy Duty Scan Tool, Diesel Truck Diagnostic Scanner Transmission DPF Code Reader and Eraser with Live Data/ECU Info for J1587/J1708 J1939 Trucks

The Kzyee KC601 is a Class 8 Diesel Truck scan tool.

Class 8 diesel trucks and engines include the J1939 or J1587 and J1708.

This means it can cover many ECU such as Cummins, Detroit, Caterpillar, Freightliner, International, Kenworth, John Deere, Peterbilt, Sterling, Mack, Mercedes, Benz, VOLVO, and more.

CanDo HD Bluetooth Mobile Scanner

Cando HD Bluetooth Mobile Scanner with Regens iOS/Android

CanDo HD also makes a Bluetooth scan tool that works with Volvo, Cummins, Fuso and Detroit engines.

It is a small unit that connects to a Bluetooth dongle to give engine information and error codes.

EFILive FlashScan V2

EFILive FlashScan V2 with GM Diesel & Gas Tuning Option

The EFILive FlashScan V2 is built for GM Diesel engines.

It is a multi-function scan tool that can be a standalone unit or connect to a laptop for data logging and re-programming onboard controllers.
Summary
If you own a diesel vehicle and the engine light comes on, scanning for the problem is easy to do with the right scan tool.
There are many available, with those above simply some of our favorite picks.
Owning the right scan tool can help troubleshoot a problem the vehicle may be having.
While the dealership will have the best scan tools, there are some that a diesel owner can buy and use to fix issues.
Have you found a good diesel OBDII scan tool? Let us know in the comments below.