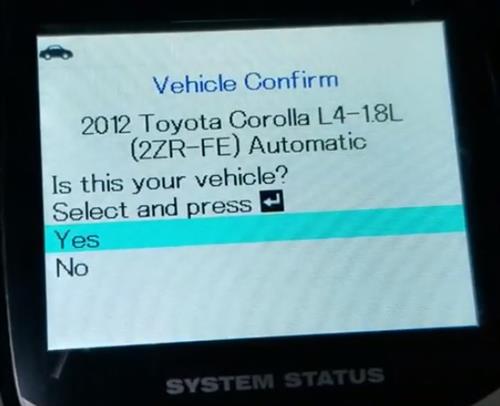 Having a good OBDII scan tool for a 2012 Toyota Camry is nice to have when making repairs or doing maintenance.
The 2012 Camry onboard computer (PCM) can give basic OBDII codes along with more advanced Airbag and SRS errors.
Most any OBDII scan tool will read the basic codes but the more advanced errors need a more advanced scan tool.
This includes the Traction light, ABS (anti brake system), and SRS (airbag) systems.
Recently I had a problem with a 2012 Toyota Camry were the Traction Light stayed on and I needed to read the error code and clear it.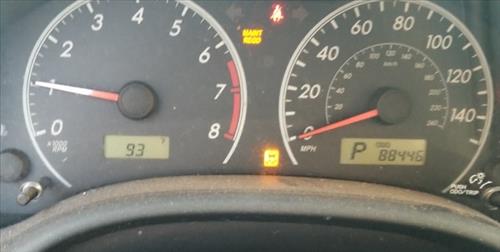 I have several OBDII scan tools which work to read the basic engine errors but couldn't read the Traction Light ABS errors.
Keep in mind an expensive OBDII scan tool is not needed for basic common engine errors.
I have used many low-cost units and they all have worked well finding codes the engine gives such as an O2 sensor.
If you only need to do basic repairs a low-cost unit will likely work well for you.
If you need to also read and clear the ABS and SRS Systems a more expensive unit will be needed.
Below are the units I have used and worked well for me.
As always be sure to read reviews on Amazon, here, or elsewhere to be sure a unit is the right pick for you.

*This post contains affiliate links.

Our Picks for Best OBDII Scan Tool for a 2012 Toyota Camry
INNOVA 6100P

INNOVA 6100P SRS ABS Engine OBD2 Scanner Diagnostic Tool with Battery Alternator Test Service Light Reset

The INNOVA 6100P is the unit I found that cleared the Traction light, ABS errors I had on a 2012 Toyota Camry.


It read the errors which were C1290 (Abnormal Zero Point of Steering Angle Sensor) and C1422 (Master Cylinder Pressure Sensor Zero Point High).


It also cleared the errors which surprisingly haven't come back.

The INNOVA 6100P worked very well for me reading and clearing codes on a 2012 Toyota Camry and is currently the best unit I would suggest.

Video Review I Made of the 6100P Clearing the Traction Light 2012 Toyota Camry.
https://www.youtube.com/watch?v=ldzHq5aon_Q


CReader 6001

LAUNCH OBD2 Scanner CReader 6001 Full OBDII/EOBD Code Reader Scan O2 Sensor, Board Monitor Test and I/M Readiness Status

If you only need to read engine codes most any low-cost unit will work.

The CReader 6001 is one such low-cost unit I have used with the 2012 Toyota Camry and works well for basic task.

This includes reading errors and clearing the engine light.

The CReader 6001 also works with most any other car built after 1996.

Summary
Reading and clearing errors on a 2012 Toyota Camry is easy to do with the right unit.
Most any unit will work with the Camry and basic codes but a more advanced scan tool is needed to read ABS and SRS errors.
There is likely many scan tools that work well with the 2012 Camry with those above simply the units I have found.
Do you have a favorite scan too that works well with the Camry? Let us know in the comments below.