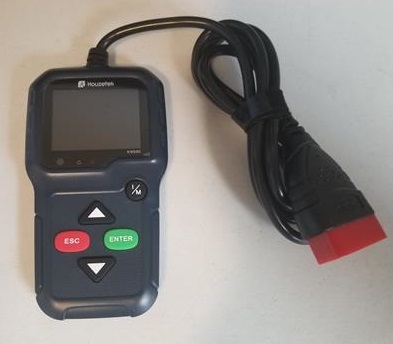 A video review is at the bottom of the post.
The KW680 OBDII automotive scan tool is a popular low-cost unit.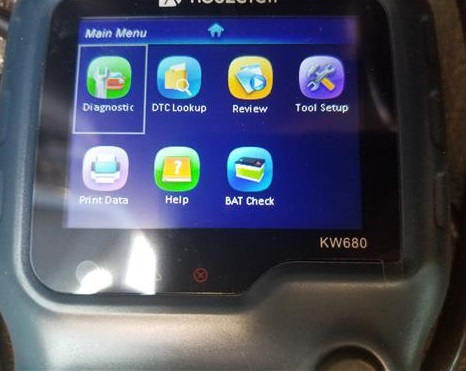 It can read and clear a vehicles engine codes and is easy to use which makes it a good unit for home users or backyard mechanics.
*This unit was sent to me to review with my honest opinion and results below.
Specifications
Works on all 1996 and later OBDII compliant US, European and Asian vehicles
Easily determines the cause of the Check Engine Light ( MIL)
Retrieves generic (P0, P2, P3, and U0) and manufacturer specific (P1, P3, and U1) codes
Turns off Check Engine Light (MIL), clears codes and resets monitors
Displays DTC definitions on unit screen
Views freeze frame data
Displays monitor and I/M readiness status (emissions)
Identifies pending codes
eads live PCM datastream
Displays live O2 sensor test data
Graphs data C (1996 and newer)
Reads, stores & playbacks live sensor data
Memory/battery backup for off-vehicle data review and analysis
Multilingual menu: English, Spanish, French, German
Performs modules present test
Retrieves vehicle information (VIN, CIN and CVN)
Supports CAN (Controller Area Network) and all other current
OBD-II protocols
Built-in OBD-II DTC lookup library
Large easy-to-read backlit LCD screen
Software upgradeable via internet
Prints data via PC
The package comes with the OBDII scan tool, carry bag, USB cable, and User Manual.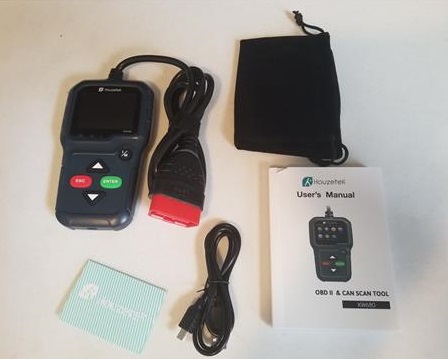 The unit has a simple layout with up down arrows along with Esc and Enter to move about the menu.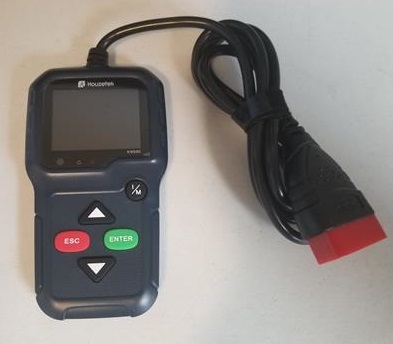 The bottom has a USB port to connect to a computer for updates or for printing.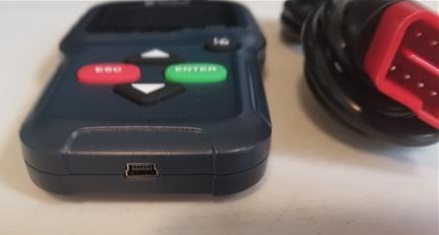 The unit plugs into an OBDII port on a vehicle and draws power from the port with no need for batteries.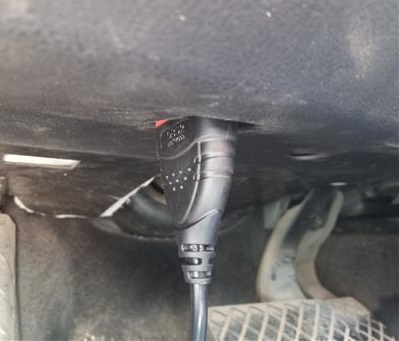 Most all OBDII ports are on the driver side of a car or truck under the dashboard.
The KW680 automatically powers on once plugged in.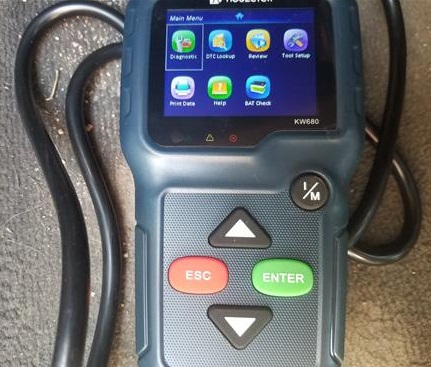 The menu is easy to read with options well laid out.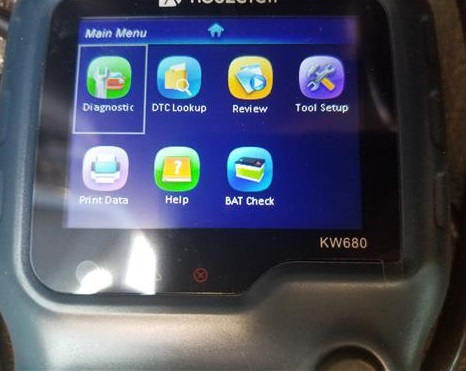 Options include Diagnostic, DTC Lookup, Review, Tool Setup, Print Data, Help, and Bat Check.
Inside the Diagnostic section has the Read Codes and Erase Code options.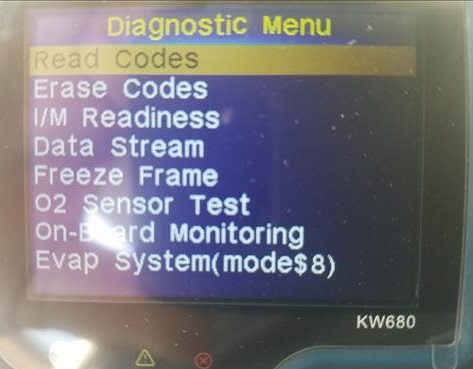 It also has I/M Readiness, Data Stream, Freeze Frame, 02 Sensor Test, On-Board Monitoring, and Evap System.
Plugging it into a 2004 Passat with engine problems it gave P2400 Error Code.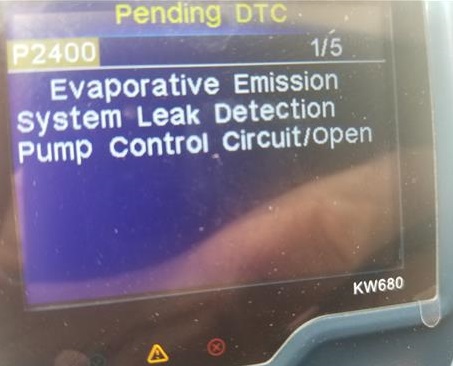 While the Clear Code option can be used the problem will come back if not fixed.
*This post contains affiliate links.
Read More Reviews Here on Amazon
Konnwei KW680 OBD 2 OBD II CAN Diagnostic Scanner Car Engine Fault Code Reader-Scan Tool
Summary
The KW680 OBD2 scan tool is a good low-cost unit that will read and clear engine codes.
It has a nice user friendly menu that makes it easy to use.
It is a good fit for home users or the part-time mechanic that needs a code reader.
Once a code is found using Google is the best way to find how to fix the problem or at least what it will cost.
I am still testing the unit so far with good results and will update if anything changes.
As always be sure to read the reviews on Amazon, forums, or elsewhere to be sure a unit is a good fit for you.