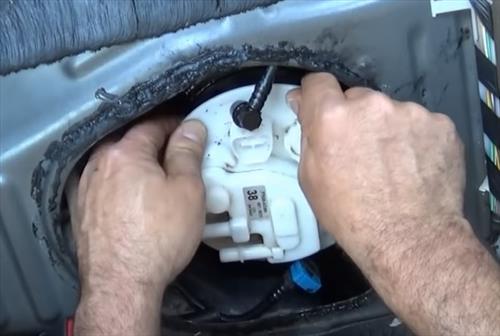 Replacing the fuel pump on a 2012 (2010-2013) Toyota Corolla is a straight forward job that falls in the DIY category.
Of course, if in doubt be sure to call a professional.
Be sure to take all the necessary precautions when working with gas since it is highly combustible.
(2010-2013) Toyota Corolla Fuel Pump Location
The fuel pump is located under the rear seat.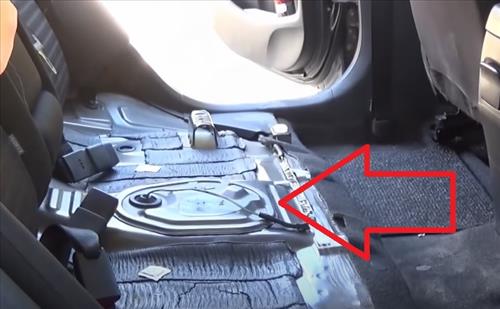 Once the rear seat is removed the pump is underneath a cover.
Items Needed
Screw Driver
Pliers
Fuel Pump Removal Tool
Some basic tools will be needed mainly a flat head screw driver and pliers to remove clips.
A large plastic ring holds the pump in place with most using a low-cost Toyota fuel pump removal tool to make the job easier.
Other tools can sometimes be used to remove the ring but the tool is recommended.
2012 Toyota Corolla Fuel Pump on Amazon
Electric Fuel Pump Module Assembly Herko Premium High Performance 156GE
Toyota Fuel Pump Removal Tool on Amazon
LPHUMEX Fuel Pump Removal Tool – Fuel Pump Lock Ring Tool, Fuel Tank Repair Kit, Fuel Tank Lid Cover Remove Spanner, 3/8″ to 1/2″ Adjustable Lock Ring Spanner
How To Replace 2012 Toyota Corolla Fuel Pump (2010-2013)
Remove the back seat

Remove the fuel pump cover

Remove the electrical connections

Remove the hoses

Remove the clips

Turn outer ring counter clockwise

Remove the old fuel pump

Install the new fuel pump

Tighten outer ring clockwise

Reattach hoses and clips

Reattach cover

Insert back seat

Test fuel pump