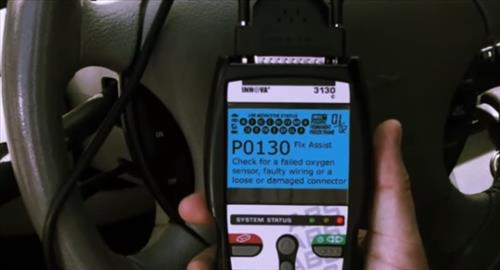 Having a good OBD2 scan tool goes a long way to help troubleshoot a vehicle problem and point to the repair needed.

There are many good OBD2 scanners to use that come with different menus, features, and price ranges.

Often what works for one person may not work for another so below we list our favorite picks for OBD2 scan tools.

There is no doubt many good unit with those blow simply some of our favorites with many more good options available.

In full disclosure these units have been sent to us from companies to review which we have done with our own honest opinion and results.

*This post contains affiliate links which at no cost to you allows us earn a commission on product purchases.

As always be sure to read the reviews on Amazon, here, forums, or elsewhere to be sure a unit is a good fit for you.

Our Picks for Best OBD2 Scanner with Reviews

Car Code Reader, Launch CReader 4001 Diagnostic Scan Tool for Check Engine Light & Diagnostics, Support Read and Clear Error Codes, Query DTCs and Support 1-10 Modes

The Launch CReader 4001 is a nice new OBD2 scanner for 2017.

It has a lot of options for such a low priced unit and one of our favorite picks.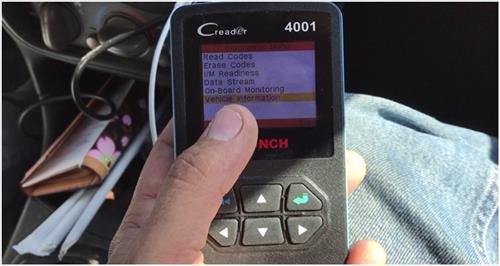 There is a lot of features built into it such as OBD Partial Functions, Read DTCs, Clear DTCs, Read dynamic data streams, Read vehicle information and much more.

It found errors that many older scanners did not find which was impressive.

The one downside is the plastic build of the unit which keeps the price low but may not last long in a professional shop.

For the DIY part time mechanic it is a good option for a new scan tool in 2017.

Read Full Review of the Launch CReader 4001


…….
KONNWEI OBDII Automotive Code Reader KW680 OBD2 Car Diagnostic Scanner Full OBD2/EOBD Functions Car Scan Tool Vehicle Engine Fault Scanners With Extra BAT Check, O2 Sensor, On-board Monitoring Test

The KW680 OBD2 scan tool is a good low-cost unit that will read and clear engine codes.

It has a nice user friendly menu that makes it easy to use.

The menu has many options including Diagnostic, DTC Lookup, Review, Tool Setup, Print Data, Help, and Bat Check.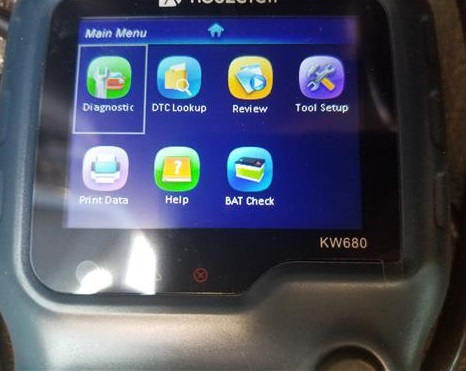 It is a good fit for home users or the part-time mechanic that needs a code reader.

Read Full Review Here


…….
Launch Creader 6001 OBD2 Scanner Code Reader Full OBDII/EOBD Scan Diagnostic Tool for O2 Sensor Test, On Board Monitor Test and Turn off Check Engine Light

Launch also makes the 6001 OBDII scanner which has more features compared to the 4001.

It is a good mid-range unit that has more functionality such as a 02 sensor test.

Most will not need the extra features and able to use a low cost unit such as the 4001.

Read Full Review Here


…….
Actron CP9125 PocketScan Code Reader

The Actron CP9125 has been available for awhile and is a good go-to unit for any car or truck.

There is no fancy features with it getting right to the point of giving a error code and clearing them when needed.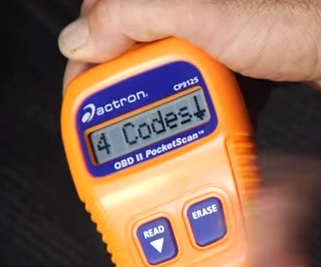 There is new units which are better but the Actron CP9125 has stood the test of time and help troubleshoot many vehicles.

Read Full Review of the Actron CP9125


…….
Car Code Reader, Topdon CAN OBD2 Scanner Car Computer Diagnostic Scanner Full Function with O2 Sensor Data, On-board Monitoring Test, Mode 6 for DIY and Professional (Topdon Plus)

This code reader from Topdon is a good unit that most anyone can use.

It has a lot of options from reading standard codes to reading O2 Sensor Data.

The menu options are well laid out making it easy to find why an engine light is on or other problems a vehicle is having.

Read Full Review Here


…….
SUAOKI Classic Enhanced Universal OBD II Scanner Car Engine Fault Code Reader CAN Diagnostic Scan Tool – Orange

The Suaoki OM123 OBD II Scan Tool is a good low-cost unit that does what it is but to do which is read and clear codes.

There is no-doubt better more expensive units but the Suaoki OM123 is a nice unit able to do most anything more costly scan tools can do.

I had no problems reading and clearing engine codes and plan to keep testing the unit.

Read Full Review Here


…….
OBD2, Mestart OBDII OBD2 Bluetooth Car Diagnostic Scan Tool Auto OBD Scanner for Android Devices

No list of OBD2 scan tools would be complete without the ELM 327.

This small OBDII dongles came along a few years ago and are very low cost units.

They pair with a smartphone and along with an App to display and erase codes

There are many available with the ELM 327 the most widely used.

While they do work there can be compatibility problems at times with smartphones and vehicles.

Read Full Review Here


Summary
There is no doubt many good OBDII scan tools with those above simply a few of our picks.

We have several more that need to be reviewed and this post will be updated as that happens.

As always be sure to read the reviews on forums, Amazon, here, or elsewhere to be sure a unit is the right pick for you.