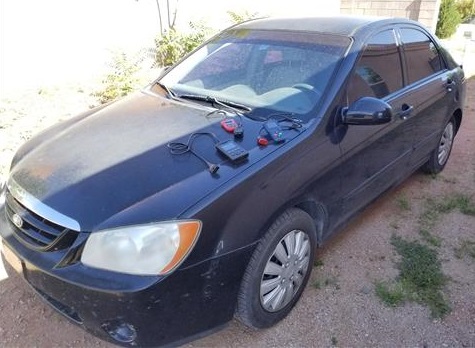 If you own a Kia and need a good OBDII scan tool, there are many available.
Owning an OBDII scan tool is ideal for troubleshooting a car or just knowing why the engine light is on.
What Is a Kia OBDII Scan Tool?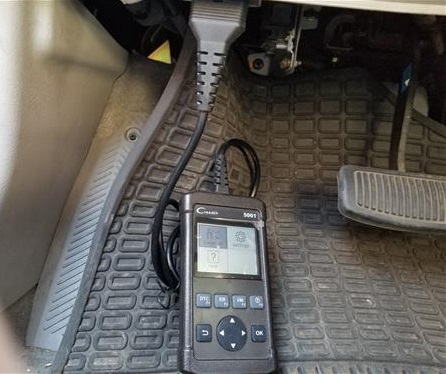 All modern vehicles, including Kia, have an OBDII port that communicates with the onboard computer.
The computer stores error codes called OBD (On-Board Diagnostics) that will point to the problem.
The codes can be read with a scan tool and will display the problem, which can then be fixed.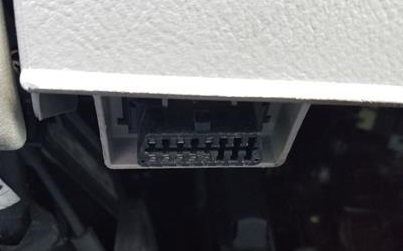 All Kia cars will have the OBDII port under the driver-side dashboard.
What Is a Kia OBDII Error Code?
When there is a problem with a Kia, an error will be recorded to the vehicle's computer.
This error can be read with a scan tool which will display a number.
The OBDII number can be looked up and will show the problem the car is having.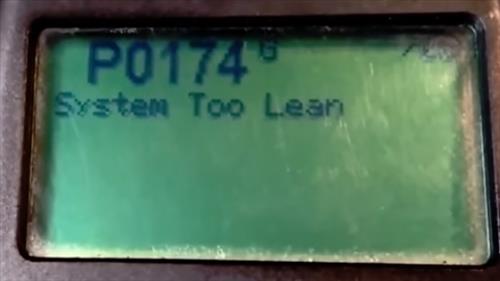 For example, if a P0174 error came up, it would show the system is running lean on bank 2, which is usually a mass airflow sensor.
Once a code is known, it can be Googled to find the problem, with many forums and YouTube videos showing how to fix the problem.
What Is the Best Kia OBDII?
Since there are so many OBDII scan tools with many different features, there is no one best unit.
After testing many OBDII scanners, below are our picks for the best units.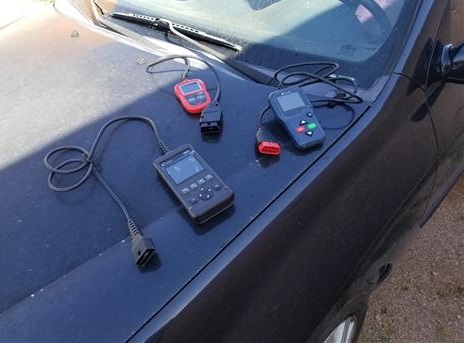 As always, be sure to read reviews on Amazon, here, forums, or elsewhere to be sure a unit is a good fit for you.
*This post contains affiliate links.
Our Picks for Best OBDII Scan Tools for Kia
INNOVA 6100P

INNOVA 6100P SRS ABS OBD2 Scanner Live Data, Car Code Reader Diagnostic Scan Tool with Battery Alternator Test/Service Light Reset/Repair Solutions 2/Lighted Connector

The INNOVA 6100P is also a good OBDII scan tool that works on many vehicle types, including Kia.

A nice thing about the INNOVA 6100P is it can read extended ABS and SRS codes.

This makes it a good option when anti-lock brakes ABS or airbags SRS give an error.

The 6100P is a great option for those looking to read more than standard engine codes.

FOXWELL NT301

FOXWELL NT301 OBD2 Scanner Professional Enhanced OBDII Diagnostic Code Reader

The FOXWELL NT301 is a low-cost, basic OBDII scan tool that will read and clear Kia codes.

It will also work on most other vehicles reading and clearing errors.

It does have some extended features beyond the basic OBD codes, such as an emission monitor.

If you are looking for a good all-around unit on a budget, the FOXWELL NT301 is worth a look.


Autel MaxiLink ML619

Autel MaxiLink ML619 CAN OBD2 Scanner Code Reader +ABS/SRS Diagnostic Scan Tool, Turns off Engine Light (MIL) and ABS/SRS Warning Lights

The Autel MaxiLink ML619 is a great OBDII scanner for reading and clearing Kia error codes.

This includes ABS and SRS, with many scanners unable to read these extended codes.

ABS is the anti-lock braking with most tools unable to read these codes.

SRS is the transmission of OBD codes and also requires a good scan tool to read.

The Autel MaxiLink ML619 is a good unit that can read not only the basic engine errors but also extended errors.


LAUNCH CRP123

2022 Newest Elite LAUNCH CRP123 OBD2 Scanner Engine/ABS/SRS/Transmission Car Diagnostic Tool

Launch makes many OBD2 scan tools with the CRP123 a nice unit.

It has a nice display and a lot of nice built-in features such as showing data streams.

The unit has wide compatibility with many vehicles, including Kia.

It is built differently compared to many other stand-alone scan tools and looks more like a handheld video game.

There is a lot to like about the Launch CRP123, with it having no problem reading and clearing Kia errors.

LAUNCH Creader Elite 200

2022 Ver.】 LAUNCH Creader Elite 200 OBD2 Scanner Code Reader + ABS&SRS

Launch makes many OBDII scan tools, from low-cost budget units to high-end professional models.

The Creader Elite 200 is one such unit that is a mid-range scanner.

I have used one many times on a variety of Kia's, including a 2006 Kia Spectra I own.

It works very well in finding basic engine OBDII codes with an easy-to-use interface.

There are more high-end expensive models that will have more features, but for basic reading and clearing codes, the Launch CR619 is a good unit.
Summary
There are many OBDII scan tools that are compatible with Kia cars.
The options above are simply some of our favorite picks.
Some units do have more features, such as reading ABS or SRS codes.
If you want to simply read basic engine codes, most any unit will work.
If you need to read and clear extended codes such as transmission SRS errors, be sure it has those features.
Do you have a favorite OBDII scan tool for Kia? Let us know in the comments below.