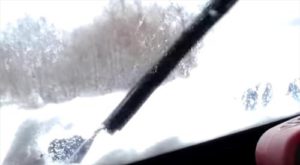 Having a portable window heater defroster on colds days can be very handy to have.

There are may units available most of which are 12 volt units that sit on the dashboard.

One thing to keep in mind is that 12 volt systems don't put out a lot of energy and so can be slow when it comes to defrosting a window.

It really comes down to how cold it gets as to how well one works. With that said even if the heat they put out is low they do still give out some.

A 12 volt electric heater can never replace a car heater but help speed defrosting along.

Everyone will have a different experience with 12 volt window defrosters, so be sure to read the reviews on Amazon or elsewhere to be sure a unit is a good fit for you.

*This post contains affiliate links which at no cost to you allows us earn a commission on product purchases.

Our Picks for Best Portable Car Window Defroster

Wagan EL6311 12V Portable Fan/ Defroster with Folding Handle, 1 Pack

Wagan makes this small unit that can sit on the dashboard or a handle can be used that pulls out.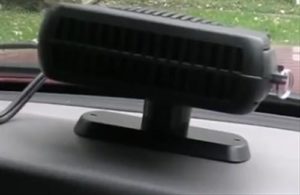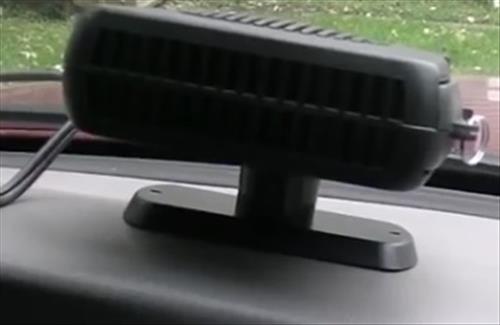 While the heat it puts out will be minimal, as long as 12 volt units are understood it does what it is built to do.

…….
TevinExpress Portable Car Heater, Heating, Cooling, Fan, Defroster, Defogger, Auto Ceramic Heater, 12V, 150W, 3-Outlet, Black | Plug Into Cigarette Lighter | Quick Heats Fast, 30 Seconds

This small unit from TevinExpress is built to to help defrost a window.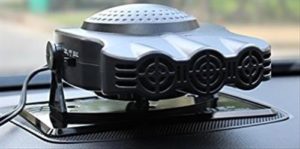 It simply plugs into a vehicles cigarette lighter and is ready to be used.

It sits on a dashboard pointed at a window to help defrost it with an output of 150 watts.

Summary
When is comes to 12 volt electric car heaters getting to know your vehicles cigarette lighter system is a good thing to do.

A fuse will go to the cigarette lighter to protect the wiring and they can vary from 10-15 Amps.

How many amps a heater can draw is important since the more amps the more the heat given out.

Don't ever insert higher amp fuses as a vehicles as every car or truck was designed in a specific way to protect it.

Most portable units will use between 6 and 8 amps as to not overload a system but it is always best to check to be sure.

Also never run a unit without the car running or else the the battery will likely get drained and be unable to start the car.

Be sure to read the comments and reviews on Amazon or elsewhere to be sure unit is a good fit for you and your vehicle.