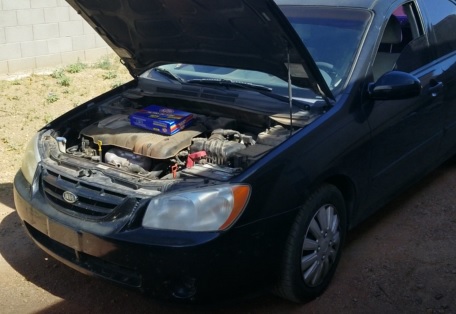 Replacing the intake air filter on a 2005-2009 Kia Spectra falls in the Do-It-Yourself category and is an easy task to do.
Most car intake air filters are replaced every 15,000 – 30,000 miles.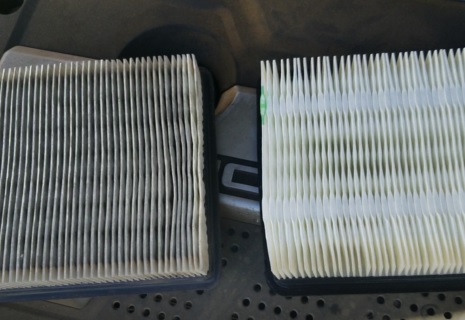 Of course, the environment will make a big difference how often it should be changed.
For example, if you live and drive in a desert region it will need to be replaced more often than other areas.
No tools are needed only a new air filter to replace the dirty one.
2005-2009 Kia Spectra Air Filter on Amazon
Pentius PAB9392 UltraFLOW Air Filter for Hyundai (01-05), Kia Spectra w/ 2.0L (04-05)
How To Change an Air Filter for a Kia Spectra (2005-2009)
Open the hood and locate the Air Intake Box at the right




UN-clip the two clips. One on the front one on the side.




Slide the box forward and push it to the side.




Remove the old dirty filter and replace it with a new one.




Close the box back up by sliding it into the fount slot and locking it back in with the two clips
Summary
Replacing the intake air filter on a 2005-2009 Kia Spectra is an easy job that most car owners can do themselves.
Of course, if in doubt call a professional.
No tools are needed with two clips and a slot in the back that holds it in place.
After replacing a filter make sure the box is sealed up with the clips so no air gets past the filter.
If the big intake hose happens to come apart when replacing it simply push it all back together.