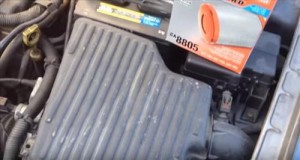 Replacing the air filter on a 2000-2005 Dodge Neon is suggested to be done every 30,000 miles according to the manual. Of course if you live in a dirty dust filled environment changing more often is likely best.

Replacing the air filter is an easy job that most anyone can do and falls in the DIY catogory.

The only real requirements is a wrench to remove the screws holding on the cover and the air filter itself.

For some reason Dodge put different screws holding the cover in place depending on the year but most often a simple Phillips screwdriver will work.

An air filter for 2000-2005 Dodge Neon can be picked up at any auto part store or even on Amazon.

2000-2005 Dodge Neon Air Filter on Amazon
FRAM CA8805 Extra Guard PC Radial Seal Air Filter


Steps for Changing the Air Filter (2000-2005) Dodge Neon
A step-by step video is at the bottom of this post if needed.

1… The Air Filter is located under a casing on the driver side of the Neon. Remove the screws that hold it in place.



2… After the cover is removed the air filter will be visible.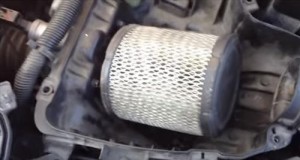 3… Pulling on the filter will remove it from the car.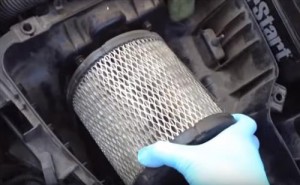 4… The new filter simply slides into place where the old air filters was removed. Before sliding on the new filter it is a good idea to check for any debris inside the opening.



5… After the new filter is in place bolt the cover back on the the job is done.