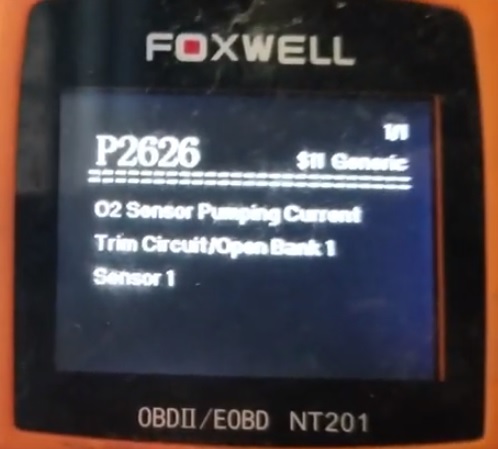 If you have a (2005-2009) Kia Spectra that has a P2626 error code, the O2 sensor is likely bad.
Be sure to check the wiring and connections, which can also cause the same error.
Usually, the O2 sensor will need to be replaced.
Replacing the sensor is easy enough with the right tools.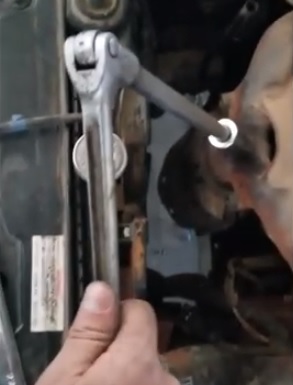 It is bolted in at the fount manifold and will be in tight.
This usually means using a breaker bar to break it loose.
O2 Sensor Location (2005-2009) Kia Spectra
The sensor is located at the front of the engine with a wire harness.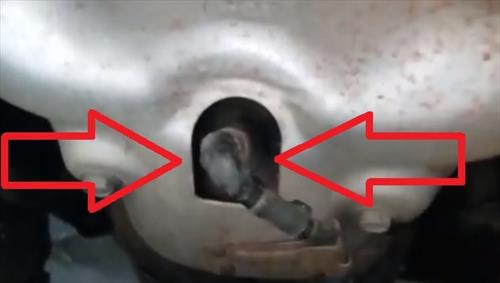 Items Needed
02 Sensor
Breaker Bar
22mm Deep Socket
22mm Wrench
The sensor uses a 22mm to remove it with a deep socket best with a breaker bar.
An open-end wrench will be needed to tighten it back up without cutting the wire harness.
A new sensor is needed, which is available at an auto-parts store or on Amazon.
Kia Spectra Bosch 15646 Oxygen Sensor on Amazon
Bosch 15646 Oxygen Sensor
Also, an OBDII scan tool is a good thing to have to clear the engine light.
There are many low-cost budget OBDII scan tools that will work.
How To Replace 02 Upstream Sensor (2005-2009) Kia Spectra
Remove the cover guard.
Unplug the harness and cut the wires
Using a 22mm deep socket and breaker bar, remove the sensor.
Screw in the new sensor.
Attach the wiring harness.
Clear the engine light
Summary
Replacing the 02 sensors to clear a P2626 Error Code on a 2005-2009 Kia Spectra is a straightforward task.
The hardest part is breaking the old one loose and removing it.
The old one will be in there good, so it is best to use a breaker bar with a 22mm deep socket.
After it is replaced, sometimes the engine light will go off, but this is rare in my experience.
An OBDII scan tool is the best option, but there are some other budget options.
Some Kia owners disconnect the battery for 10-15 minutes and then hook it back up to clear the light.
I have never used this option but have heard of others having good luck with this method.
Another option is to take it to an auto-parts store that has free OBDII scans.