A friend of mine who has a 2010 Toyota Camry had a problem were the car ran but when the gas pedal was pressed nothing happened.

I took My OBD2 code diagnostic tool over and it gave a P2118 which is the ETCS.

First of all we still have the problem which may be a bad ECM but there are steps to check first. I am posting what I have found so far in that it may help someone else with the same problem.






The first thing to check is the fuse in the fuse box next to the battery in the engine compartment.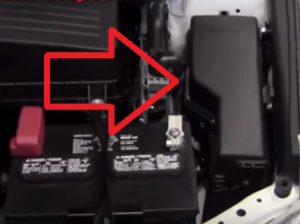 It is a 10 amp fuse that is marked ETCS.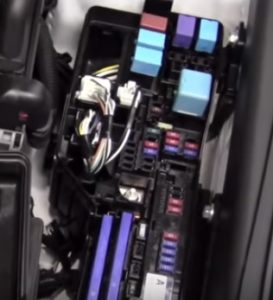 After reading through forums the fuse is the most common problem and can blow if jump started wrong or similar.

The ETCS will need to reset with the key off before testing.

Hopefully it is only a blown fuse but in our case the fuse while bad did not fix the problem when replaced.

A P2118 error code means the Electronic Throttle Control System (ETCS) is not seeing power at the ECM.

Here is the official definition.
P2118 Toyota Description The Electronic Throttle Control System (ETCS) has a dedicated power supply circuit. The voltage (+BM) is monitored and when the voltage is low (less than 4 V), the Engine Control Module (ECM) concludes that the ETCS has a fault and current to the throttle actuator is cut. When the voltage becomes unstable, the ETCS itself becomes unstable. For this reason, when the voltage is low, the current to the actuator is cut. If repairs are made and the system has returned to normal, turn the ignition switch OFF. The ECM then allows current to flow to the actuator and actuator can be restarted.

Here is a diagram.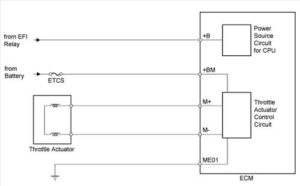 Testing continuity from the fuse to the harness +BM is the next step to be sure there is not a break in the line.

The wire going to it may have shorted out or have a open and need testing.

We are currently at this stage and due to weather had to stop.

I will update this post as we go along encase it can help someone else in the same situation.

Information I have found so far.
The ETCS itself is located on the throttle body and can be tested by Ohms with a meter.

Usually a P2118 is not a bad ETCS itself and is the fuse, wiring, or ECM.

If you need to pull the fuse box in search of a bad wire here is a good tutorial.

2007-2011 Toyota Camry should be the same but I am not completely sure on this.

Not a lot of information is on online about this problem yet here is a general resource I have found.

If you have information on this problem let us know in the comments below.