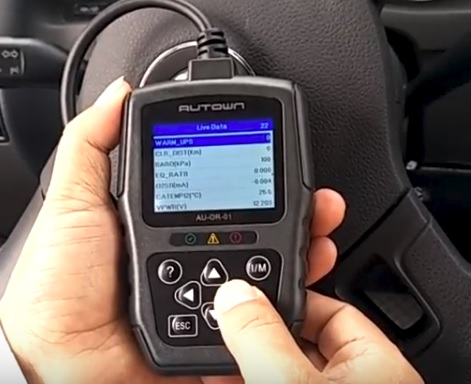 The AUTOWN OBDII automotive scan tool is a low cost unit built to read engine codes, clear codes, and more.
It works on 1996 and newer US-Based vehicles, as well as 2001 and newer EU-Based Asian cars.
The main menu on the unit has OBDII / EOBD, DTC Lookup, Review, Print Data, About and Setup.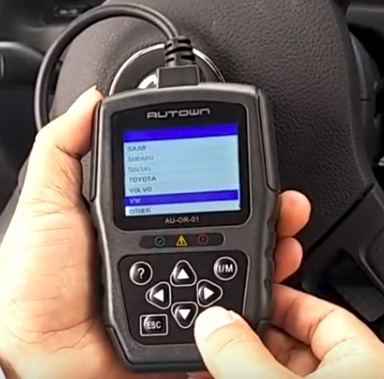 Reading and erasing codes is easy to do. Of course erasing codes will not fix the problem and the problem will come back until it is fixed.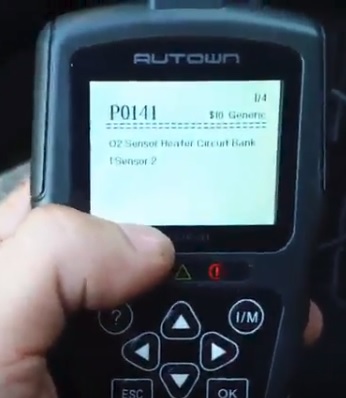 For example here it shows a P0141 code that is a O2 Sensor Heater Circuit Bank 1 Sensor 2.
After a code is found it is best to go online and Google the code and vehicle. There is a lot of information on forums and other places that other have already had the problem and what they did to solve it.
Of course if you are a professional you will likely know what to do, but for most reading online about a code and the car or truck will be of a real benefit.
It can also read emissions related failures and which is a big plus before going in for an emissions test.
The unit also has lot of other features built-in such as view freeze frame, live data, in the text and graph.
Summary
The AUTOWN OBD2 scan tool is a nice low cost option for those looking to read and clear codes.
It is good for those on a budget and simply need a good basic code reader.
I am still testing the unit so far with good results and will update as I have time to test it more.
As always be sure to read the reviews on Amazon, forums, or elsewhere to be sure a unit is a good fit for you.