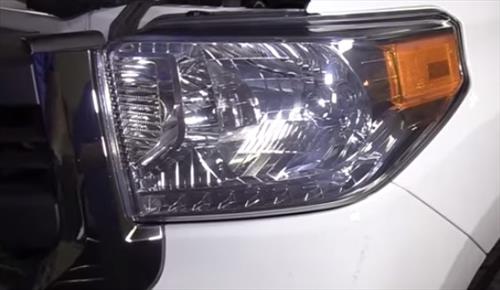 Replacing the headlight bulb on a 2014-2019 Toyota Tundra requires a bit of work but falls in the DIY category.
The grill and side panel are usually removed to replace the bulb.
The Toyota manual has the bulb removal by going through the wheel well, but this is too tight for most people to remove it this way.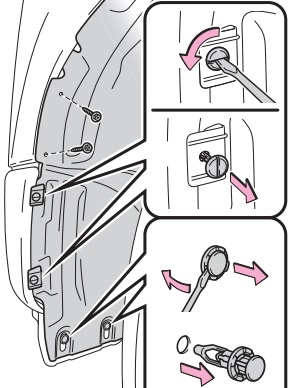 Either option can be done with the steps for removing the grill below.
The bulb itself is easy to replace by removing the electrical plug rubber boot and releasing the wire spring.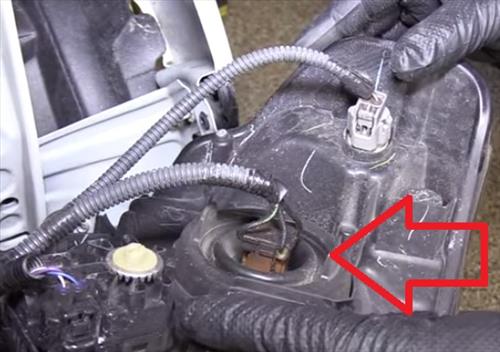 As always, if in doubt, take your vehicle to a professional.
Tools and Parts Needed
New 9003 Headlight Bulb
10mm Socket
Flathead Screwdriver
A Flathead screwdriver is needed to remove the plastic inserts holding parts in place.
A 10mm socket is needed to remove the grill and side panel.

Example 9003 Headlight Bulb on Amazon

When replacing any headlight bulb, be sure not to touch the bulb itself with your fingers, as oil from your hands can create a hot spot that shortens the life of the bulb.
How to Replace Headlight Bulb 2014-2019 Toyota Tundra
Open the hood and locate the bulb behind the headlight assembly.
Remove four 10mm bolts on the top of the grill.

Remove two plastic push clips on both sides of the top of the grill.

Pop the top of the grill over the tabs on the top.

On both sides, reach behind the gill inside the truck and push on the tab at the end of a long plastic piece holding it in.

Pull out on the grill which will have some other points holding it in place.

Remove the grill and set it to the side.

Next, remove the corner bumper that is held with two push clips and two 10mm bolt in the wheel well.

The side corner will snap off when the push tabs and bolts are removed.

Remove two 10mm bolts at the top of the headlight assembly.

Remove one 10mm bolt at the bottom right of the headlight assembly.

Remove the headlight assembly.

Remove the electrical plug pulling straight off.

Remove the rubber boot that pulls out.

Push down on the wire spring, releasing the headlight bulb.

Replace the headlight bulb and test it.




Go in reverse order to reinstall.
Summary
It is not difficult to replace the headlight bulb on a 2014-2019 Toyota Tundra, but it is more work than usual having to pull more parts.
Climates can age cars differently, which can affect bolts being rusted or other possible problems.
A vehicle that was in an accident may also have some type of unforeseen problem.