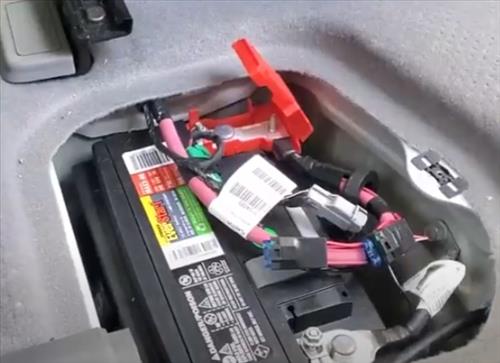 The Chevrolet Traverse battery is located inside the vehicle on the passenger side.
It can be located behind or in the front of the passenger seat on the floorboard under a cover.
There have been many changes to the Chevy Traverse with many variations on the design, including the models L, LS, LT, Premier, High Country, RS, and Redline Edition.
The battery location can vary depending on the model.
Where is the Battery Located in a Chevrolet Traverse?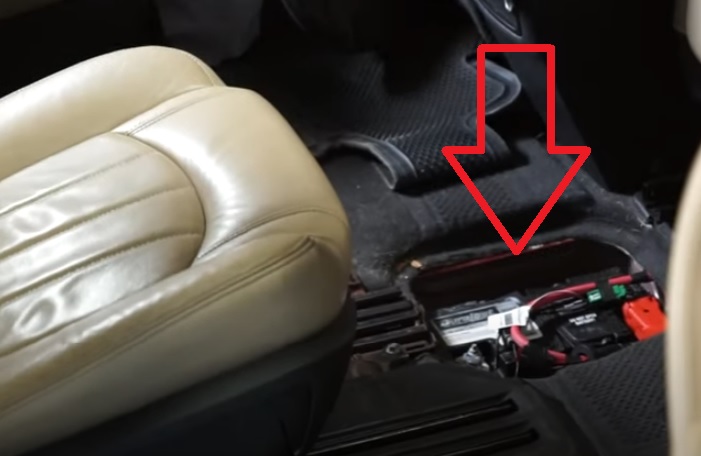 The battery in a Chevrolet Traverse is located on the floorboard in front or behind the passenger seat.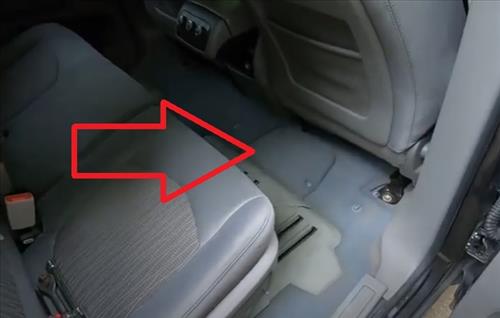 A Chevy Traverse battery location changes with the model but will be located under a cover on the passenger side of the vehicle.
How To Replace the Battery on a Chevrolet Traverse
On the passenger side floorboard, remove any mats.

Use a T-20 torque bit to remove the battery cover.

Remove the cover, and the battery will be visible.

Using a 10mm wrench, loosen and remove the negative terminal.

Using a 10mm wrench, loosen and remove the positive terminal.

Using a 13mm wrench and extension, remove the battery fastener bolt.

Remove the old battery.

Insert the new battery and tighten the terminals and fastener bolt.
Replace the cover and mats and test the battery.
Summary
The Chevrolet Traverse is a great SUV that has been a good vehicle for many owners.
The battery will need to be replaced if it fails, which most vehicle batteries last roughly five years.
When the battery needs to be replaced, it is located on the passenger side of the SUV under a floor mat.
It will be either in the front of the seat or behind the seat, depending on the year and model.
After a new battery is bought, the old one is removed by loosening the battery cables and removing the holding bracket.
Some mechanics will use a memory saver device so the preset settings are not lost, such as radio and seat settings.
Have you had any issues replacing the battery on a Chevrolet Traverse? Let us know your thoughts below.