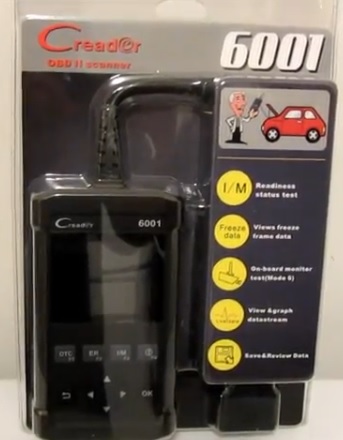 The Launch 6001 is a handheld OBDII scan tool that hooks up to most any vehicle and displays the problem it is having.
All vehicles built after 1996 have an OBDII port that can connect to a scan tool and give information, such as why an engine light is on.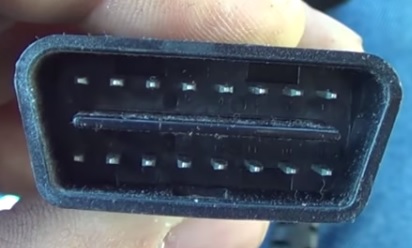 An OBD2 connector is usually located under the driver side dashboard but Google your car or trucks make and model to locate it if needed.
The Launch 6001 is one such scan tool that connects to an OBDII port and can talk to the On-board computer and displays the error.

Product Features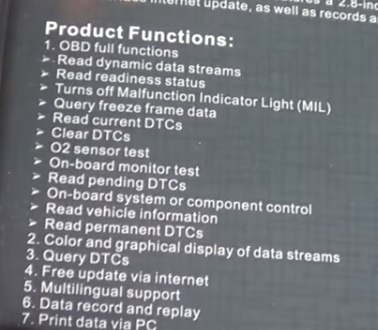 OBD Full functions
Read Dynamic Data Streams
Read Readiness status
Turn Off Malfunction Light (MIL)
Query freeze Fame Data
read Current DTCs
O2 Sensor Test
On-board Monitor Test
Read Pending DTCs
On-board System pr component control
Read Vehicle Information
Read Permanent DTCs
Color and graphical display of data streams
Free Update via the Internet
Multilingual support
Data Record and Replay
Print Data Via PC

The package comes with the unit and a USB cord for printing or updates.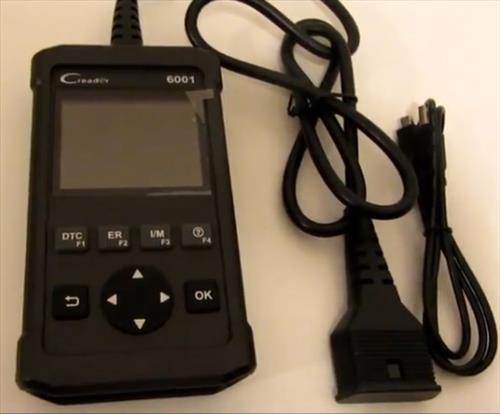 The button layout is nice a simple with a well built solid case.
After plugging in the 6001 the main menu comes up with Diagnose, Record M, Settings, and Help options.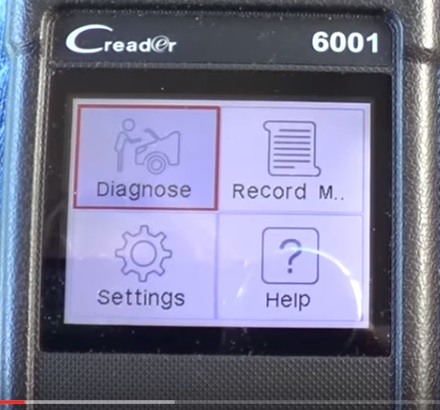 No battery is needed and it draws power from the OBDII port.
Under the diagnostic menu it has the options to Read Codes, Erase Codes, I/M Readiness, and Data Stream.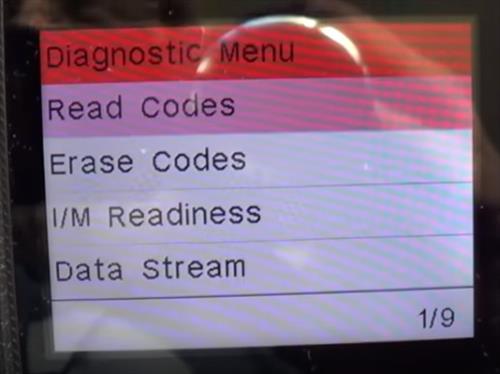 While most any scanner can read and erase code the 6001 has a Datastream mode that can read real time Data.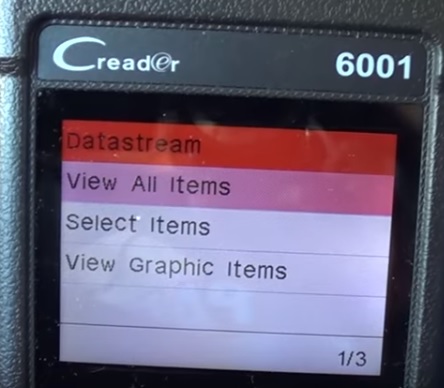 The real time data feature is very nice with a lot of information to scroll though.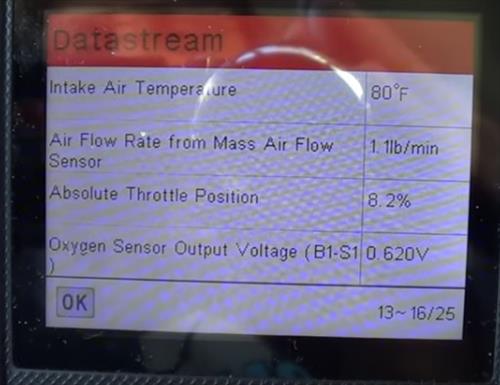 Other options include Freeze Frame, 02 Sensor Test, On-Board Monitoring, and Evap System.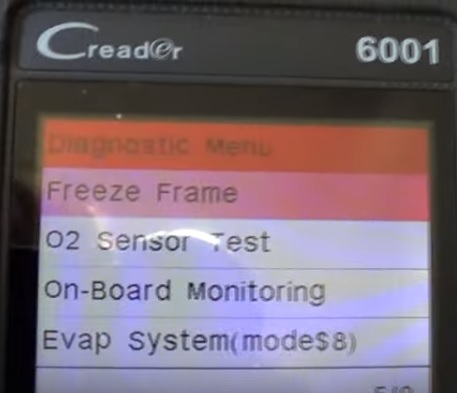 Read More Review Here on Amazon
LAUNCH OBD2 Scanner CReader 6001 Full OBDII/EOBD Code Reader Scan O2 Sensor, Board Monitor Test and I/M Readiness Status


Summary
Having a good OBDII scan tool while troubleshooting a vehicle can save a lot of time and headaches.
The Launch 6001 is a good unit to use and will find most any problem a car or truck is having.
Like most scan tools it can read and clear codes with but can also give real time data and do 02 sensor test.
We are still testing the Launch 6001 so far with good results and will update as we test it more.
As always be sure to read the reviews on Amazon or elsewhere to be sure a unit is a good fit for you.