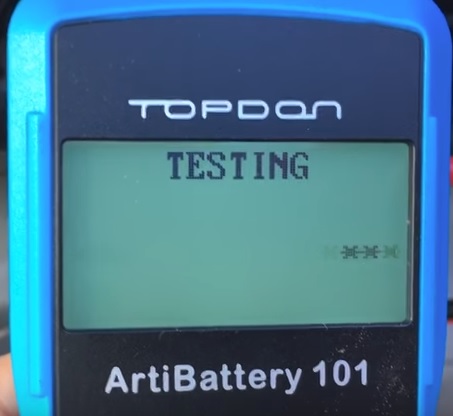 Testing a car or truck battery health can be done a few ways with most using a multi-meter to check the voltage.

If more information is needed on the state of a 12-volt automotive battery, testers can be used which give much more information.

One such unit is the TT TOPDON ArtiBattery 101 which can do full test on 8-16VDC automotive batteries.

Test include the State of Health, Cranking / Load Test, Charging Test and more.

This unit was sent to me to review with my honest opinion and results below.

The package comes with the unit and quick start guide.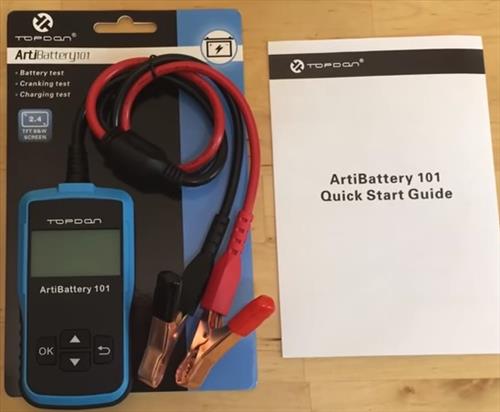 Hooking it up is easy with Red and Black cable to the positive and negative battery terminals.

It will ask a few questions such as language. It also will need the Amps the battery is rated for which will be on the side.

I hooked it up to an old battery for testing and it shows the SOH (State of Health) at the top left of the screen at 38%.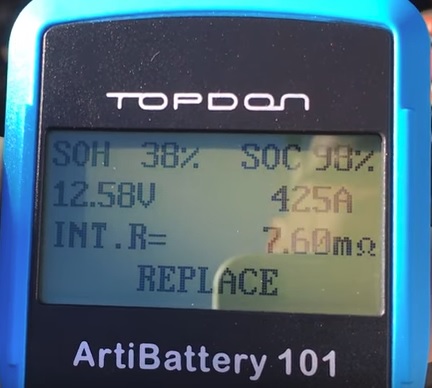 It also showed the SOC (State of Charge) at 98%, 425 Amps, and 12.58 volts.

It can be set to do a Cranking Test which I did next.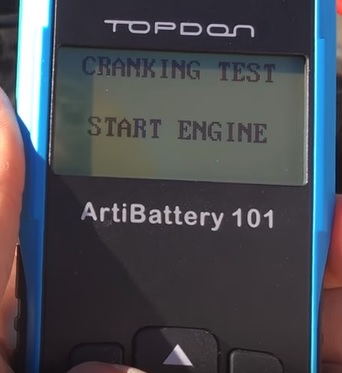 Leaving the unit hooked to the battery I started the car which the unit showed to be Normal.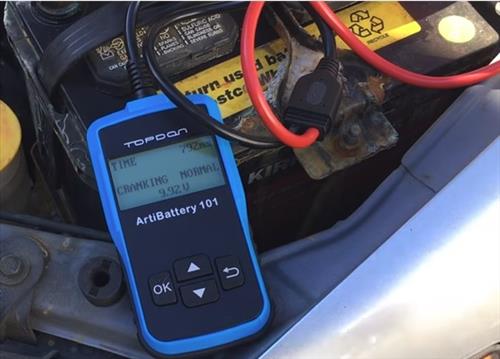 Next, I went into Load Testing Mode which the unit will ask to Rev the engine.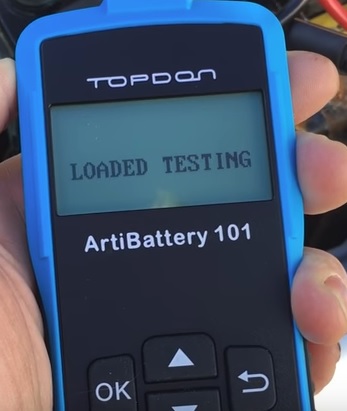 The load test showed the battery as charging Normal with a Load and No-Load results.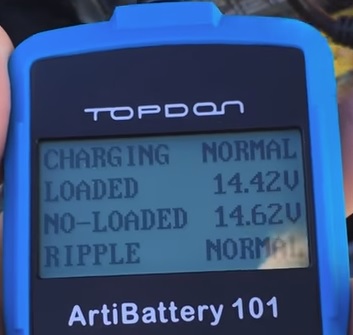 *This post contains affiliate links which at no cost to you allows us earn a commission on product purchases.

Read More Reviews Here on Amazon
Auto Battery Tester, TT TOPDON Digital Battery Analyzer 12V 100-2000 CCA for Battery Load Test, Cranking and Charging System (AB101)


Summary
The TOPDON ArtiBattery 101 is a good low-cost unit for testing the health of a car or truck battery.

It has an easy to use menu and buttons along with an easy to read display.

It has multiple battery test that will give a user information on how well a battery is operating.

I am still testing the unit so far with good results and will update if anything changes.

As always be sure to read the reviews on Amazon, forums, or elsewhere to be sure a unit is a good fit for you.