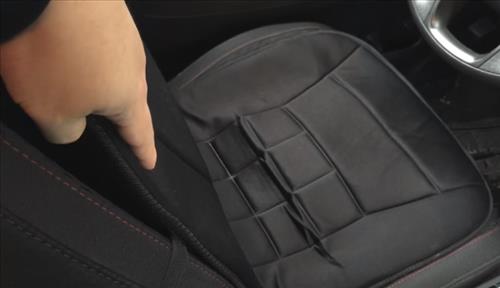 Having a good heated car seat goes a long way in helping to stay warm and comfortable during cold days.

They have many uses from simply getting warm quick or even getting heat when a vehicles built-in heater stops working.

Here is our picks for the best heated car seats. Be sure to read the reviews on Amazon, forums, or elsewhere to be sure a unit is a good fit for you.

*This post contains affiliate links which at no cost to you allows us earn a commission on product purchases.

Our Picks for Best Car Heated Seat Cushion
Wagan HealthMate IN9438

Wagan Soft Velour 12V Heated Seat Cushion Ultra Plush with High/Low/Off Temperature Control (Black)–IN9438

Wagan HealthMate makes many good units including the IN9438.

It lays on a car seat and has straps that go around the back to hold it in place.

There is a simple in-line switch which has three controls High, Low, and Off.

The HealthMate 12V unit is a nice low cost options that also provides a lot of comfort.



OxGord Heated Car Seat Cushion

OxGord Heated Car Seat Cushion – Auto Seat Cover Warmer Auto Headed with Lumber Support – 12v Heating Pad – Ice Cold Winter Weather Protector Heater Temperature Controller for Cars, Trucks, Vans SUV

OxGord makes this unit which is a basic low cost unit which works well.


Like other vehicle heating cushions it plugs into the cigarette lighter for power.

It is a good low cost solution that works nicley at heating up your body on cold days.


AUDEW Motorgirl31

AUDEW Universal 12V Heated Car Seat Cushion Warmer Cover Plug's Into Cigarette Lighter with 3-Way Temperature Controller – Polyester

This unit from AUDEW works the same as other models by plugin into a cigarette for power.

It also has three settings high, low , and off.
Summary
Having a heated car seat on a cold morning is one of the nice things in life.

The seat will heat up quickly often much more quickly a vehicles built-in heater, at least in my case.

One thing to be sure of is that your car or trucks cigarette lighter socket turns off when the key goes off, so that the battery doesn't get slowly drained.

A heated seat cushion can never replace a built-in heater but can go a long way in helping to stay warm.

There are many different units to choose from that come in all kinds of colors and padding.

If you have never used one before be sure to check them out as they are low cost devices that make cold days a little better.