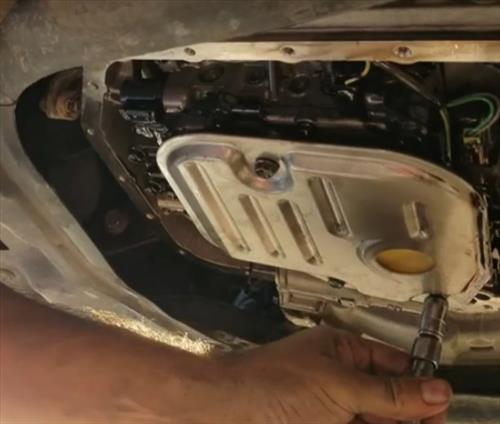 Replacing the transmission filter and adding ATF fluid in a 2012 Corolla is a task that many backyard mechanics can do.
The 2012 is a 10th-generation Toyota Corolla that uses a 1.8-liter engine and 4-speed automatic transmission.
Full Transmission Flush vs. Partial Flush
A full transmission flush is when all the fluid is replaced and flushed out using the coolant lines.
A partial flush is when only the fluid in the transmission pan is replaced.
Both require installing a new filter.
If a transmission has high mileage and the fluid has not been changed regularly, it is often best to only do a partial flush.
Doing a full flush on an old transmission can cause more slippage and quicker failure.
The result, of course, can vary, but many mechanics only do a partial flush on an old aging transmission.
If the transmission has low miles under 50,000-60,000, a full flush will be fine and what is usually recommended.
If the transmission has been regularly serviced and the fluid flushed, a full flush will also likely be best.
Doing your own research on whether to do a full flush or partial flush is always recommended since options will vary.
I personally usually only do a partial flush and if the fluid looks really bad, do another partial flush after the vehicle has been driven a bit.
This has worked well for me but as always, do your own research.
Items Needed
Transmission Filter and Pan Gasket
Compatible Transmission Fluid
10mm Hex Bit
10mm Socket
Drain Pan and Fill Funnel
Not many tools are needed with a 10mm hex bit and 10mm Socket.
The hex bit may not be needed if you do not want to drain the fluid and simply take the pan off.
Many transmissions do not have a drain plug any many mechanics don't use them.
A 10mm socket will be needed to remove the pan.
A new filter and pan gasket are also needed.
A partial ATF change will require 3-4 quarts of ATF.
Example 2012 Toyota Corolla Transmission Filter and Pan Gasket on Amazon
ECOGARD XT1294 Premium Professional Automatic Transmission Filter Kit Fits Toyota Corolla 1.8L 2009-2015, Yaris 1.5L 2006-2015, Matrix 1.8L 2006-2013 | Scion xB 1.5L 2006, xD 1.8L 2008-2014

2012 Toyota Corolla Transmission Fluid (ATF) Type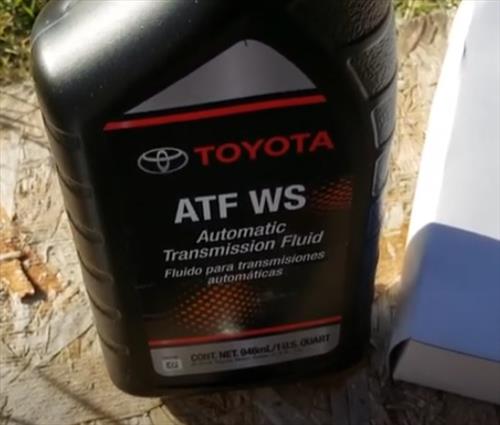 There are many opinions as to the type of ATF to use, from Redline D4 to Full Synthetic Dexron VI ATF.
The original ATF used, called Toyota Genuine WS can be bought and what I would recommend.
The WS Toyota ATF can be bought at dealerships and online at Amazon.
While it does cost a bit more since it is the original fluid, it would, in my opinion, be the best to use.
Example Toyota Genuine WS ATF on Amazon
Toyota 00289-ATFWS Automatic Transmission Fluid, 192 Ounces, 6 Pack

How To Replace Transmission Filter 2012 Toyota Corolla
Get a drain pan ready and use a 10mm hex bit to drain the fluid

Using a 10mm socket, remove all the bolts holding the transmission pan.

Once all the bolts are removed, pull down on the pan and remove it.

Remove the filters three 10mm bolts, and the filter can be pulled out.

Align the new filter and bolt it into place.

Clean up the pan and the two magnets.

Place the gasket in the pan and screw it back into place.

Tighten the drain pan bolt back into place.

Add ATF back in at the transmission dipstick located by the battery.