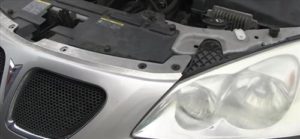 Replacing the Headlight Bulb on 2005–2010 Pontiac G6 falls into the DIY category.

It does require removing some bolts and inserts so call a professional if in doubt.

The bulbs on the G6 have the inside one as High Beam, and the middle one is Low Beam. The outer one is the running light.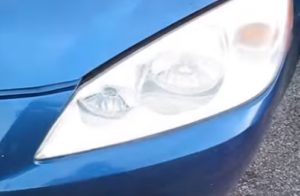 Tools needed
7mm Socket
Flat Head Screw Driver
New H-11 Bulb

Standard Bulbs can be bought or upgraded bright unit can also be bought.

Here Is the Bulb on Amazon
Philips H11 CrystalVision Ultra Upgrade Headlight Bulb, 2 Pack

Steps To Replace the Headlight Bulb on 2005–2010 Pontiac G6

1…
Using a 7mm Socket remove two bolts on the top of the headlight assembly.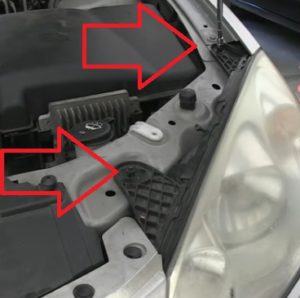 2…
Tabs meed to be removed that hold the front in place.

The tabs can be removes with a flat head screw driver and simply pop out.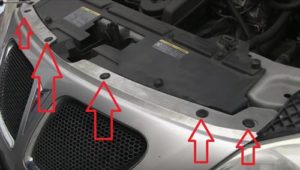 3…
The head light assembly will now come out.

There is a plastic clip on the outside that it needs to go around before coming out.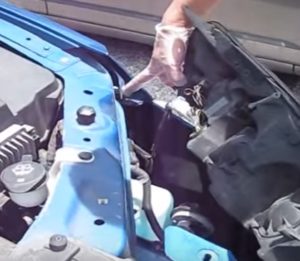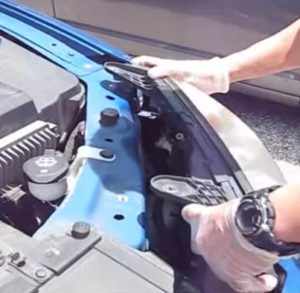 4…
The head light bulbs can be accessed under plastic caps.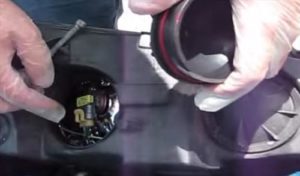 5…
Simply remove the wires and turn it counter clockwise to remove it.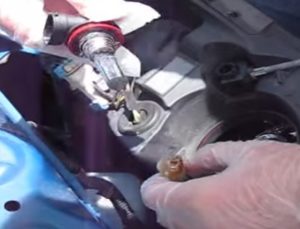 6…
Insert the new Bulb into the socket. Do not touch the bulb itself with your fingers as it will create a hot spot that shortens the bulbs lifespan.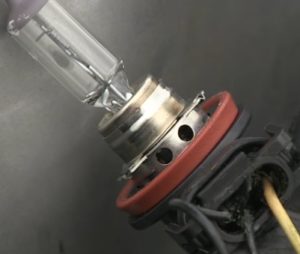 7…
Take new bulb and insert it into the head light hole and turn it clockwise. Then hook up the wire clip back into place.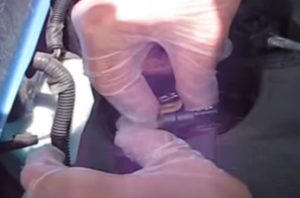 8…
Put the head light assembly back into place and bolt it in. Insert the tabs that were removed.






Summary
It is not difficult to replace the head light bulb on the 2005–2010 Pontiac G6 but call a friend or professional if in doubt.

Climates age cars differently which can effect bolts being rusted or other possible problems.

A vehicle that was in an accident may also have some type of unforeseen problem.

Remember not to touch the bulb itself with your hands as it will cause a hot spot that burns the bulb out faster then usual.