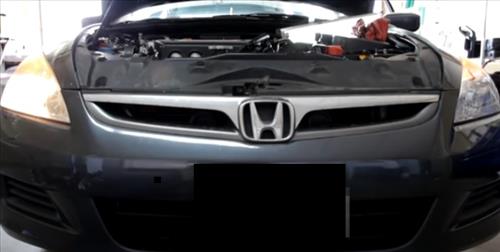 If you have a 2003-2007 Honda Accord and a headlight bulb has gone out, it is easy to replace.
The driver side is more difficult than the passenger side since the battery needs to be removed to reach it.
Replacing a headlight bulb falls in the DIY category, but if in doubt, be sure to take your car to a professional.
Honda Accord (2003-2007) Headlight Bulb Types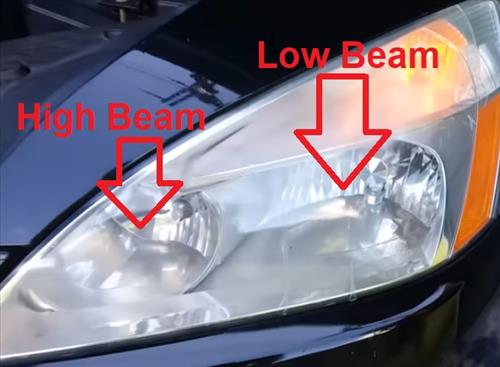 High-Beam 9005
Low-Beam 9006
The inside bulb is the high-beam bulb which uses a 9005 bulb type.
The outer bulb is the low-beam bulb which uses a 9006 bulb type.
Example 9006 Bulb on Amazon
Philips Automotive Lighting 9006 Standard Halogen Replacement Headlight Bulb, 2 Pack (9006B2)

Example 9005 Bulb on Amazon
Sylvania 9005.BP 9005 Basic Halogen Headlight Bulb, (Contains 1 Bulb)

How to Replace Headlight Bulb (2003-2007) Honda Accord
If working on the Driver Side, Remove the battery.

The inside High-Beam 9005 bulb will be easy to reach.

The outer low-beam 9006 bulb is toward the inside fender and a bit harder to reach.

Remove the plug.

Twist the bulb counterclockwise and pull it out.

Insert the new bulb turning it clockwise, and reattach the plug.
Summary
Replacing the headlight bulbs on a 2003-2007 Honda Accord is a job many DIY-type individuals can do.
The bulbs on the driver side are the hardest since the battery will need to be removed to reach them.
The battery cables and tie-down are usually held in place with 10mm bolts.
The passenger side is much easier since nothing needs to be removed, and the bulb is simply replaced.
There are two bulb types, both high beam 9005 and low-beam 9006.
Both bulbs can be bought at an auto parts store or online on Amazon or eBay.
The otter bulb closest to the car fender is the low beam 9006, while the inside is the high beam 9005 type bulb.
Have you changed out the headlight bulbs n a 2003-2007 Honda Accord? Let us know your thoughts below.