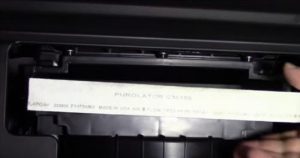 Replacing the air conditioning air filter on an Kia Sorento is a easy task that fall into the DIY category. Of course, call a professional if in doubt.
A cabin air filter needs to be replaced every so often or it will block air flow which can stop the A/C from blowing cold air properly.
The filter can be bought at a local auto parts store or online at sites such as Amazon.
Cabin Air Filter On Amazon
POTAUTO MAP 1029C Heavy Activated Carbon Car Cabin Air Filter Replacement compatible with HYUNDAI, Santa Fe, KIA, Sorento

How To Replace the Cabin Air Filter on a 2010-2014 Kia Sorento
Open the glove box and locate the lock pins on the left and right.




There is a small plastic clip that needs to be fed though the glove box.




Here is a picture of the glove box after the pin has gone though the hole. It can take a bit of work to feed it though the hole just be careful and take your time as to not break anything.




Turn the lock pin Counter Clockwise to remove it.




After the pins are remove on both sides of the glove box it will extend down giving access to the Cabin Air Filter door.




The air filter has a cover that needs to be removed with latches on both sides that need to be pressed down.




The cover simply slides out.




After the cover is removed the air Filter will be visible.




The air filter will simply slide out.




Install the new filter. Be sure the Air Flow Arrow is pointing down which is the direction the air travels.




Reinstall the cover and glove box pin which is the reverse of removing them.