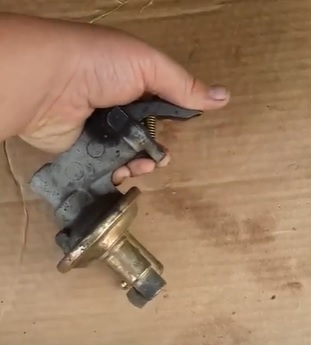 I recently needed to replace the fuel pump on a 1970 Dodge Monaco with a 383 engine.
The Dodge 383 was a popular engine in many vehicles including the B-Body Mopar muscle cars Charger, Roadrunner, and Challenger.
Having replaced fuel pumps many times in the past I ordered a new unit and started to install it.
A problem I had is the new one did not want to go into the opening.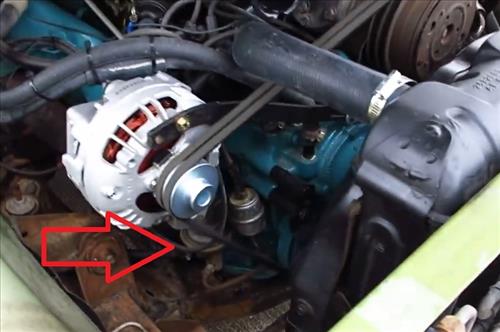 The old unit slid out easily but the new fuel pump would not seat correctly.
I found out there is a push-rod that had slide down stopping the new unit from going in to place.
If the push-rod falls down it will need to be pushed back up into place.
If it does not stay up in-place grease can be used to help it stay while you insert the new fuel pump.
Another issue with the 383 I worked on is the location of the fuel pump was hard to get to.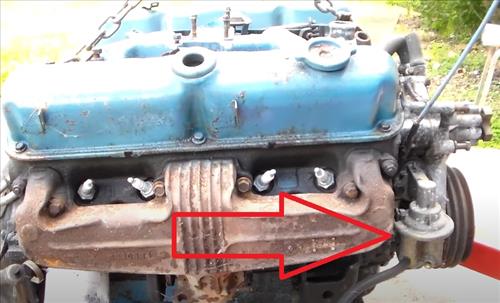 The fuel pump on a Dodge 383 is located on the passenger side directly in front of the exhaust manifold.
I ended up removing the alternator to have more room to reach the 2 bolts and the push-rod easier.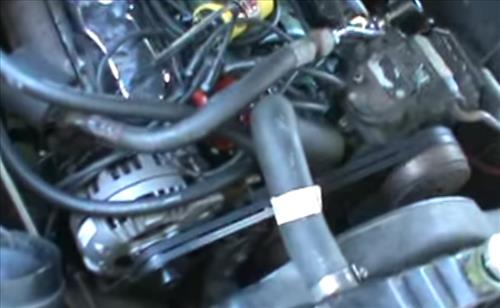 Replacing the fuel pump can be done without removing the alternator but it makes the job much easier.
Things Needed
New Fuel Pump
9/16 socket and wrench
5/8 socket and wrench
There is two bolts holding the fuel pump in place along with two gas lines.
Dodge 383 Fuel Pump on Amazon
Carter M4589 Mechanical Fuel Pump
How To Replace a Fuel Pump Dodge 383 Engine
Remove the gas lines going into and out of the fuel pump.
Remove the 2 bolts holding the fuel pump.
Look into the opening and be sure the push-rod is up.
Insert the new fuel pump.
Bolt it in to place with the 2 bolts.
Reattach the fuel lines.
Summary
Replacing the fuel pump on a Dodge 383 is easy enough with two bolts and gas lines needing to be removed.
The location is the difficult part with the pump below the alternator.
If the engine is out of the vehicle it will be easy to replace.
I removed the alternator but it is not a requirement.
The push-rod may come down and need to be pushed back up into place.
Use some grease if the push-rod will not stay up to help it stick.
Have you had to replace a fuel pump on a Dodge 383 engine? Let us know your thoughts below.