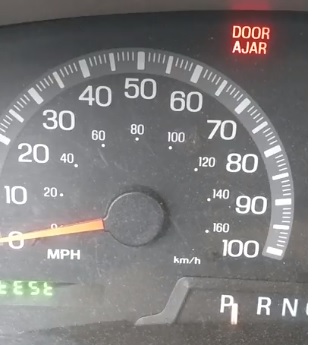 Anyone who has an engine light come on will no doubt like to know what the problem is.
The standard way is to use an OBD2 scan tool which will give the error code, which can then be looked up.
But what if you dont have a scan tool?
Most vehicles have a built-in diagnostic system that can be displayed on the odometer window.
This can change from manufacture make model and year.
Below are the steps I found recently to check the codes on a 1999 Ford without a scan tool.
This may or may not work; let me know in the comments if it works for you.
Basically, the odometer button is pressed and held, and the key is turned on to the accessory.
Several tests can be done in test mode by cycling through them, including testing the dashboard bulbs and showing any engine codes.
Abbreviations Meanings
DTC = Diagnostic Trouble Code
CEL = Check Engine Light
"P" = Problem Trouble code
How To Read Ford Check Engine Light Without a Code Reader
Press and hold the reset button for the odometer.

Turn the key on to accessory.

Keep holding the button until the words TEST appear.




Once the words TEST appear let go of the odometer button and press it again to cycle through the onboard test.

Push the button to dtc which will give an error codes.