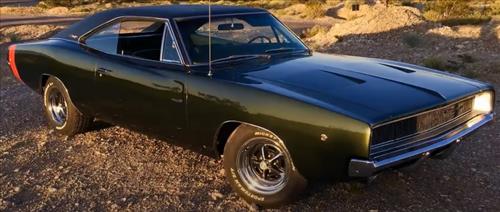 The 1968-1970 Dodge Chargers are some of the more popular muscle cars with a unique aggressive body style.
It has been used in countless movies and TV shows as the fast muscle car, such as the Blade movies, Fast and Furious, Bullitt, and many more.
I am one of those fans of the old B-body Chargers and own a 1968 version which I have slowly been restoring from the ground up.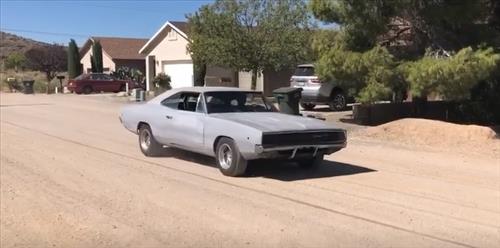 After many years of part-time restoration, my Charger is now drive-able and mechanically good, with some more bodywork and interior work needed.
Over the years, I have been asked many questions about the Charger and decided to write this post to answer my experience of buying and restoring an old Charger.
There are many 68-70 Dodge Chargers for sale that have already been restored, so this is not mandatory but does add to the cost.
Restoration can be expensive, especially if you do not do the work yourself.
How Much Will a 1968-70 Dodge Charger Cost?
The cost can vary widely from a basic rusted shell at $2000-$5000 up to a Hemi Charger at $150,000 or more.
The price of old muscle cars only increases by the year, steadily going up in value.
This steady increase in value is great if you already own one but gets more costly for anyone saving up to buy one.
Since the cost can vary so much to find the current value of a 68-70 Charger looking at sites such as eBay can give a good idea.
See Here the for Current Prices of a 1968-70 Dodge Charger on eBay.
Websites such as Craigslist can give a good idea of cost, but eBay is the best way to see prices, in my opinion, since you can see the bidding.
Restoring a 1968-70 Dodge Charger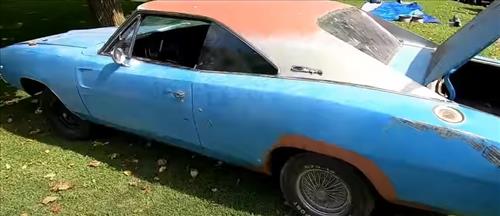 Restoration is not cheap, but the cost can be maintained as long as the car has most of the main components.
For example, the motor will likely be bad but can be rebuilt as long as it is in the vehicle.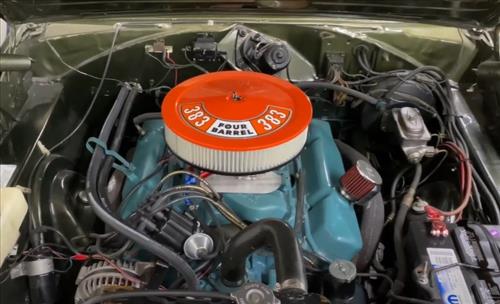 Small parts such as motor mounting brackets can add to the cost if they are not included.
The grill is another expensive part that will add dramatically to the cost of a restoration.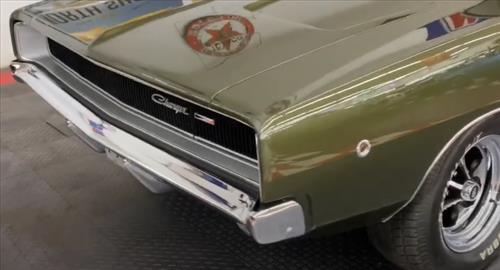 All the small parts add up and will have to be tracked down and bought, so the more that is included, the better, even if it needs to be rebuilt.
The Charger I have been restoring has the original engine and parts but had been dismantled by the previous owner.
So while I do have the original engine the mounting brackets, transmission bolts, cross-member, and exhaust manifolds were long lost.
These are small things to replace but do add up and cost more.
Depending on how bad of condition the car is, one thing I would recommend is buying a donor car.
A low-cost donor car will come in very handy if lots of parts are missing, such as the engine, transmission, radiator, and so on.
For example, an old 1968-70 Dodge Monaco will have many similar parts, including an engine and transmission.
Of course, a donor car may not be available, and the parts can be bought individually.
The interior will be bad on almost any restoration but be sure the seats are included as the original seats are expensive.
The seats can be restored even if they are only metal frames.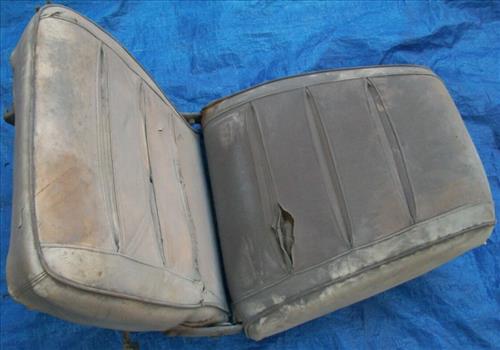 Old seats with nothing but a rusted metal frame and springs can cost $1,500-$3,000, which was a huge surprise to me.
I recently restored the front seats on my 68 Charger myself with a kit, and they came out very nice.
I watched some YouTube videos, took my time on each seat, and they came out great.
The new cushions and seat covers cost me around $800, along with a few small items such as hog rings.
Of course, someone can be hired to restore the seats, but this will add to the cost.
The thing to keep in mind is the small things add up.
What to Watch for 68-70 Charger Body Rust
There will be rust on almost any 50-year-old car, with some rust expected.
When looking at an old vehicle, bring a magnet such as a refrigerator magnet to check for Bondo filler.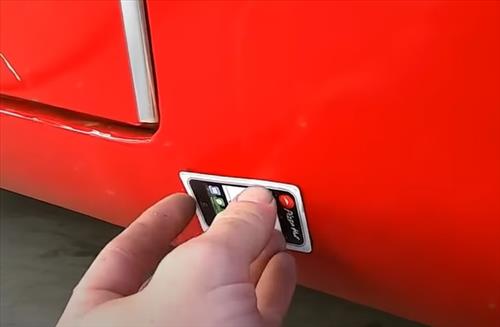 A magnet will not stick to a location that has lots of filler, making it easier to find bad spots.
Keep in mind some body-filler is OK, and some will be needed to smooth out the lines.
Large holes that have been filled in and painted over is what to watch for.
The 68-70 Chargers notoriously leak water into the trunk-pan, which usually rusts out.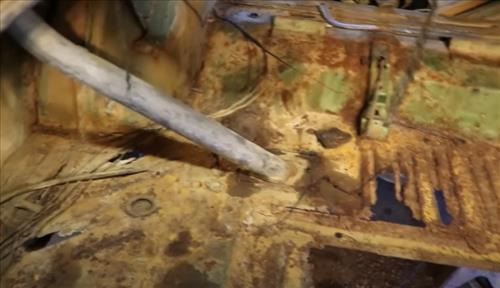 This can be repaired by welding in a new patch panel.
Rear quarter panels behind the tires also will likely be rusted.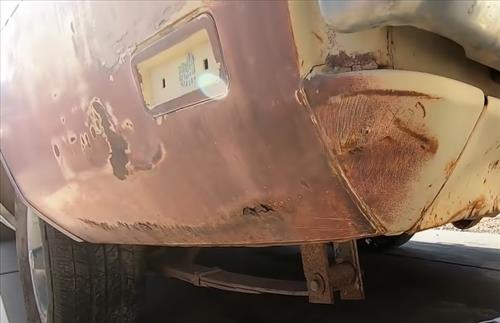 The edges behind the rear window is also commonly rusted.
Below the rear of the door, there is usually rust which can also the patched.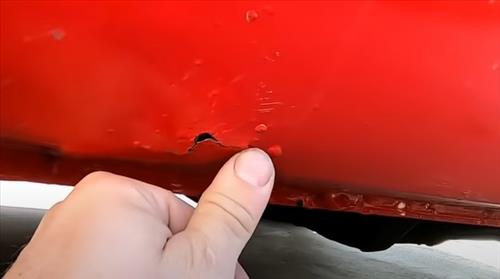 The main thing to watch for is the Frame Rail which, if rusted through, is not good.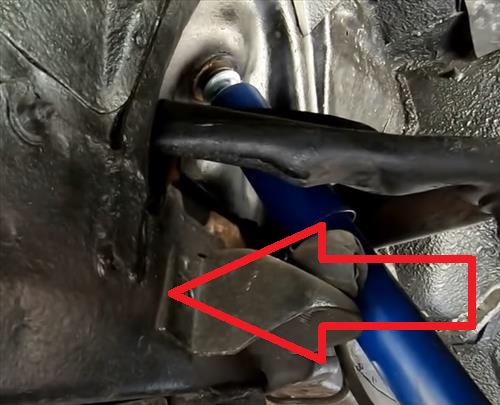 The front Frame Rail runs from the front halfway down a B-Body Dodge.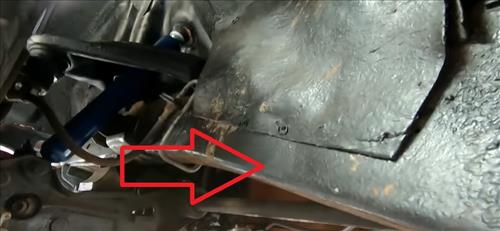 Part of the frame is the torsion support that bolts to the lower control arms.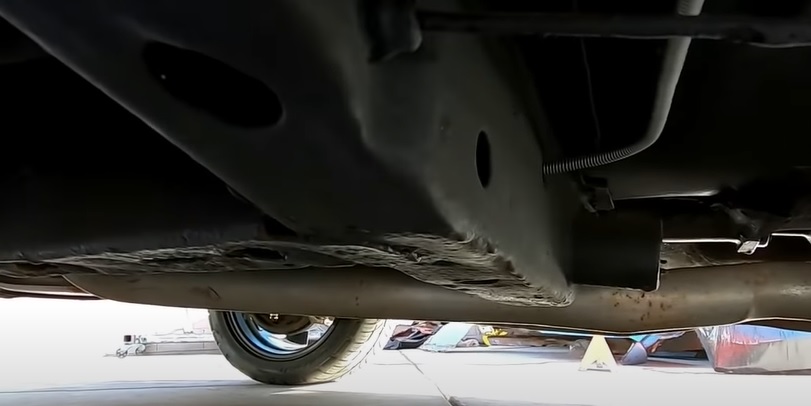 The rear Rear Frame Rail should also be examined for rust and any possible cover-up of rusted holes.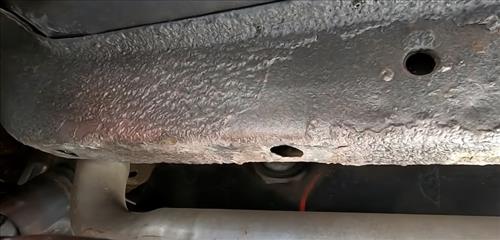 Here is an example of expanding foam used to cover-up a hole in the frame rail and sprayed with undercoating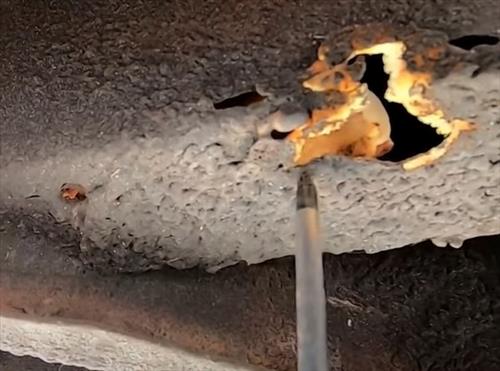 For example, in this picture, notice the rear frame rail is rusted through and was covered up by filling it with expanding foam and then painted.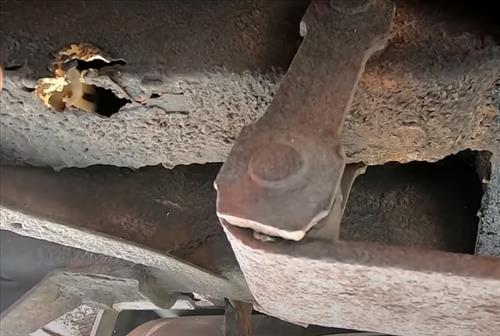 If this frame rail was to collapse, the rear leaf spring would also collapse with it, causing a catastrophic problem.
The main thing to look for in body rust is components such as the frame rail that can cause major problems.
Body rust such as trunk-pans, rear quarter panels, and so on can be replaced.
A frame-rail that has been rusted through with holes in it should not be bought unless you are a professional car restoration expert.
Where To Buy a 1968-1970 Dodge Charger?
As with anything, be wary of scams. There are many scams when it comes to buying classic cars.
If a car owner wants a deposit to hold a car, this can be a red flag, and I don't suggest this unless there is a mediator such as eBay.
If you see an incredible bargain low-cost Charger, be wary and watch out.
While there are bargains, they are far and in-between.
Be sure to personally look at the vehicle before closing a deal or have a mediator if possible.
If you are looking to buy a ready-to-go restored Charger, everything should be working and ready to drive.
If you are looking for a car to restore the engine, suspension, and interior, it will more than likely be bad.
Even if the engine runs, it will likely need to be rebuilt.
The suspension on any 50-year-old vehicle will be shot and need to be replaced.
The good news is that rebuilding an engine and suspension is done all time.
A restoration needs a good frame to work with and the more parts included, the better.
Looking on Craigslist, eBay, and Facebook Marketplace will bring up many options for Chargers.
As most know, be careful using Craigslist or Facebook Marketplace; while there are many good honest sellers as most know, there are also scammers or worse.
eBay is a very good option since they are mediators that will help resolve any disputes.
See Here the for Current Prices of a 1968-70 Dodge Charger on eBay.
Summary
Owning a 1968-70 Dodge Charger is a real thrill not only to drive but to take to car shows and more.
If you are looking to buy one, be sure to do your homework on current prices since they can vary.
I like to look at the Chargers for sale on eBay and watch the bidding to see what prices they are going at.
Be sure to examine the car for any damage to the frame rail, as the frame can not be replaced.
Basic body parts such as doors, hoods, and quarter panels, can be replaced but will cost time and money.
Do you have any questions, suggestions, or stories about buying a 1968-1970 Dodge Charger? Let us know in the comments below.