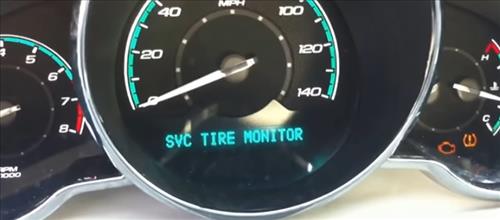 If you have a Chevy and get an SVC Tire Monitor error message on your dashboard, the onboard computer sees a low tire.
It can also be an error from a bad sensor, but usually, it is a low tire that needs air.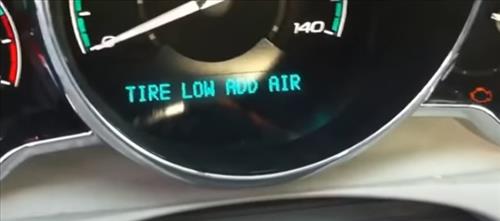 The vehicle may also give a Tire Low Add Air message. The onboard computer will show which tires are low by turning the key to the on position and holding the lock and unlock buttons on the keypad at the same time. The full steps are below.
What Is an SVC Tire Monitor Error Warning Message?
The warning message SVC Tire Monitor is given when the onboard computer (ECM) receives data that a tire has low air pressure.
Each rim on the vehicle has a TPMS sensor that reports to the main computer (ECM) the air pressure inside the tires.
If a TPMS sensor report low pressure or malfunctions, the ECM will give the warning message SVC Tire Monitor.
How To Fix an SVC Tire Monitor Error Warning Message
Check air pressure on all tires
Air up or replace the tire
If tires have air pressure, check TPMS sensor
The first this to do is use an air pressure gauge and make sure the air pressure in each tire is correct.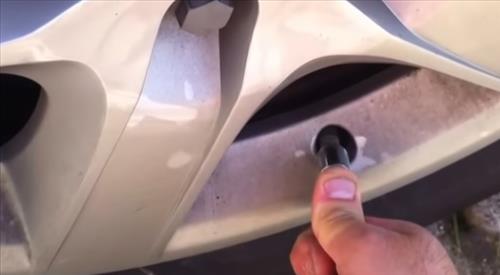 The tires and the driver door will have the correct air pressure the tires need, with most cars using 35 PSI.
Often a low tire is obviously low or flat and needs air added or to be patched and fixed.
Air can sometimes be added if the tire is only slightly low but a big leak will need the tire replaced with the spare.
If all the tires have good air pressure, a TPMS sensor located on one of the rims has likely gone bad.
How To Clear a SVC Tire Monitor Error Warning Message Chevy
Place Key in the On Position

Press and Hold the Unlock and Lock button on the key-ring for 5 seconds
The dashboard will display the tire with low pressure.

Air the tire up to the correct air pressure, and the message will clear.
Summary
All modern vehicles have TPMS sensors that tell the onboard computer if there is a flat tire or low air pressure.
Chevrolet cars and trucks often use the message "SVC Tire Monitor," which is displayed on the dashboard.
This is a common error and is there to warn you about a possible tire problem.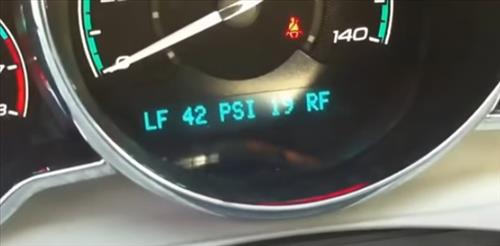 Sometimes the tire is only a little bit low, and adding air will cause the error to clear.
Other times the tire may be flat and to be replaced with a spare tire.
In some cases, the TPMS sensor inside the rim has gone bad and is giving the wrong data.
If all the tires have good air pressure, the TPMS sensor is likely bad and needs to be replaced.
Most tire shops can help with a bad tire and also help with a new TPMS sensor if needed.