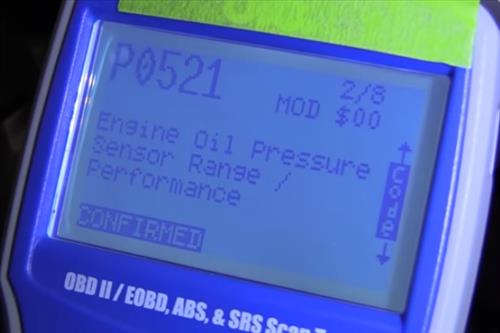 If you have a Chevrolet 1500 Silverado, Sierra, or Tahoe and get a P0521 error code, it is usually a straightforward fix.
This also includes almost any Chevy engine type, including the 4.3L, 5.3L, and 6.2L.
The most common cause is the oil pressure sending unit/switch, which usually needs to be replaced.
What Is a Chevy P0521 OBDII Code?
A P0521 is an "Engine Oil Pressure Sensor Range Performance" OBDII error code.
Some scan tools will also give an "Engine Oil Pressure Sensor/Switch Range/Performance".
The oil sending unit/switch is located on the engine block and sends information to the onboard computer (ECM) for oil pressure.
If the sending unit goes bad, the EMC will see low oil pressure and send out a warning with the engine light coming on.
Chevy P0521 OBDII Code Symptoms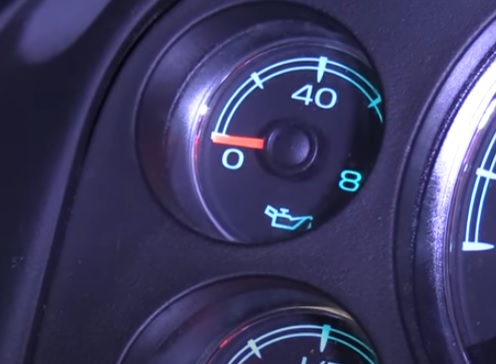 Engine Light On
Low or High Oil Pressure on Gauge
Oil Pressure Warning Light
Symptoms include the engine light being on and the oil pressure gauge either very low or high.
What Causes a Chevy P0521 OBDII Code?
The usual cause is a bad oil sending unit but low oil or bad oil pump can also cause an issue.
Low or dirty oil can cause issues so be sure to check the oil level.
Other possible cause include the wiring, blown fuses, faulty oil pump, and possibly a bad ECM.
How To Diagnose a P0521 OBDII Code
First check the oil and be sure it is at the correct level and not dirty.
Next test or replace the oil sending unit/switch which is often the cause of a P0521 code.
A new oil sending unit/switch is a low-cost item that can be bought at an auto parts store or online on Amazon or eBay.
Example Chevrolet Oil Sending Unit/Switch on Amazon
Oil Pressure Sensor Switch Sending Unit 12677836 D1846A 12616646 Compatible with Chevy Silverado Suburban Tahoe GMC Yukon Impala Pontiac G8 12573107,12562230,s4202, ps340, pt1825, PS308

How To Fix a Chevy P0521 OBDII Code By Replacing Oil Sending Unit
Replacing the oil sending unit is straightforward but does require certain tools.
New Oil Sending Unit
Oil Pressure Switch Socket
Ratchet with Swivel Head
An oil pressure switch socket is highly recommended since they are low cost and is the right tool for the job.
Example 1-1/16 Oil Pressure Switch Socket on Amazon
Lisle 13250 Oil Pressure Switch Socket

A deep well 1-1/16″ socket may work but will make the job much more difficult as they do not hold the switch tightly.
Also, a ratchet with a swivel head is highly recommended to get the job done much easier as the unit is in a hard-to-reach place.
The oil sending unit is located between the engine block and the firewall.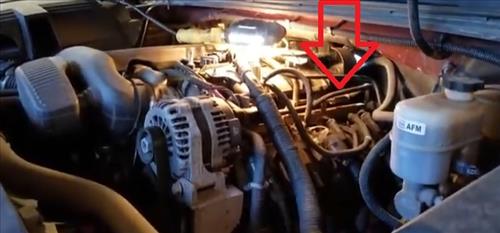 When looking behind the engine from the driver's side, it will be at the back.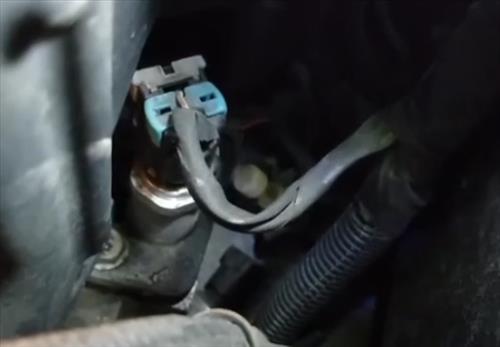 Some mechanics will remove parts that are in the way while others do not. Other parts do not need to be removed if you are good at working in tight spots.
After the sending unit is removed, a filter is located inside the hole, which can also be replaced.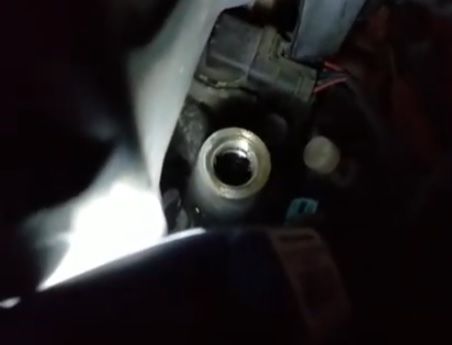 The filter can be removed by using a bolt to catch it and pull it out.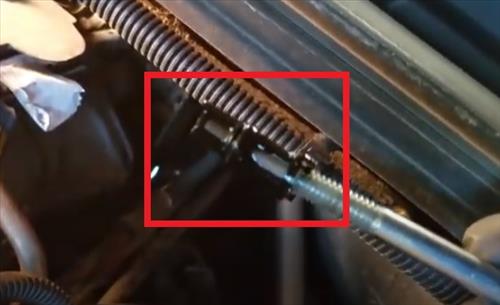 Summary
Fixing a Chevrolet 1500 Silverado, Sierra, or Tahoe with a P0521 error code is reasonably easy to do.
The most common cause of a P0521 error code is a bad oil pressure sending unit but could also be a bad wire, blown fuses, faulty oil pump, and possibly a bad ECM.
The hardest part to replacing the sending unit is the location the which makes it difficult to replace.
Getting the correct tools will go a long way in making the job as easy as possible.
Many mechanics will move other components that are in the way and then reattach them when done.
While removing other components is common, it is not necessary if you can work in tight spots.