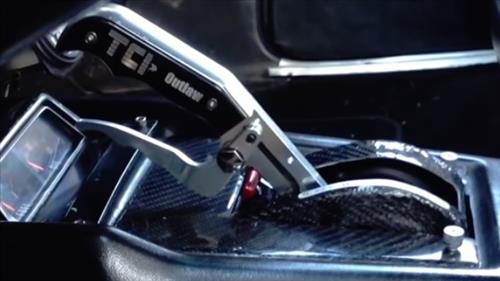 Automatic Shifters are a specialty performance part that gives more control to a driver and looks cool doing it.
While mainly used for drag racing, they also can be used whenever more control over a vehicle is needed.
If you are looking to get an automatic shifter, there are many available with those below some of our favorite picks.
What Is an Automatic Shifter?
An automatic shifter can give a driver more control when a car or truck transmission shifts gears.
Sometimes called a slap stick, they can shift into gears quickly with a hand on the lever.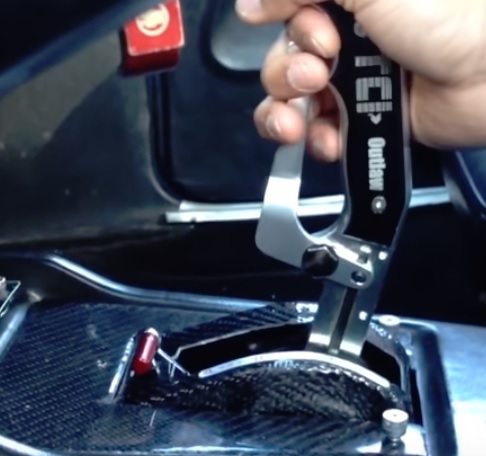 They don't have a manual clutch to press on and only need a quick hit to the shifter to change gears.
This quick action makes them ideal in many scenarios any time performance is wanted.
How Hard Is an Automatic Shifter to Install?
Most all automatic shifters will come with a kit full of brackets and screws for them to mount into the vehicle.
When buying a unit, be sure it can match your transmission, such as a Dodge 727 or Chevy 350.
The engine will not matter if the shifter fits and works in the car or truck, only the transmission type.
It can matter how tight everything is packed in, such as headers and how well a unit fits, but all kits must match the transmission.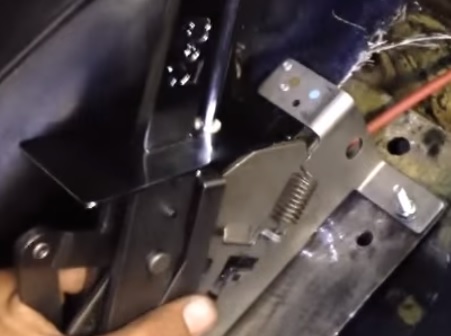 As with retrofitting anything, sometimes brackets will need to be modified or created to make an installation work.
There are many good units available, with some of our favorite picks below.
As always, be sure to read reviews on Amazon, here, or elsewhere to be sure a unit is a right pick for you.
*This post contains affiliate links.
Our Picks for Best Automatic Shifters
TCI 616541

The TCI 616541 is a low-cost solution that is a good buy for the money.

It comes with mounting brackets, cable, and a shifter that works well in many setups.

The unit is designed to work in most any 3 or 4-speed transmissions.

The TCI 616541 is a good budget solution that works very well for the money.


B&M 80675 StarShifter

B&M has been around for many years and makes many notoriously good shifters.

The 80675 StarShifter is a good unit that won't break the bank.

It will match up to GM TH400 or 35O as well as Chrysler A727 and A904 transmissions.

We installed it on a 72 Chevy Nova with headers, and it is a nice unit.

The control mechanisms are at the base of the shifter and not at the transmission, which helped with clearance issues.


B&M 80842 Pro Ratchet

Available Here on eBay
The B&M 80842 is another very nice shifter.

The shift mechanism is a good clean shifting unit that won't break the bank.

It also has a neutral safety switch for those with safety in mind.


Hurst 3162002

Available Here on eBay
Hurst is another well-known manufacture with many good products.

The Hurst 3162002 is one such item with a very cool handle grip.

Like all automatic shifters, it takes a few tries to learn, but it is more than awesome once you have it down.

It goes straight into 1st gear quick and easy and into 2nd fast with no trigger.

2nd to 3rd gear, the trigger is pulled with a smooth, quick action.

Summary
Automatic shifters are for those serious about racing and wanting the best performance possible from their car or truck.
They also look great and look very nice compared to stock shifters.
Installing a kit will be different for every vehicle with no two ever the same.
The many different body types and engines and transmissions always make an install different.
There are many good units available with those above simply some of our favorite options.
Do you have a favorite automatic shifter? Let us know your thoughts below.