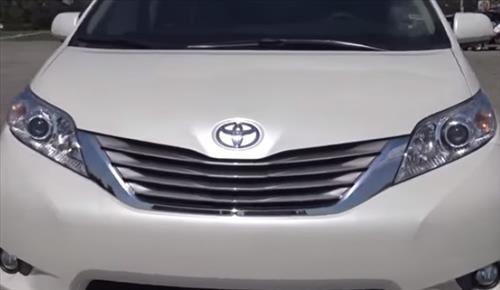 Replacing the headlight bulb on a 2011–2020 Toyota Sienna is an easy task that falls in the DIY category.
There are two bulbs located inside the headlight assembly called Low-beam and High-beam.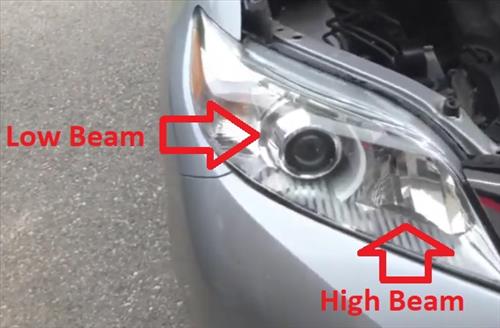 The Low beam bulb is on the outside while the High beam bulb is on the inside.
Both bulbs are located behind the headlight assembly and replaced the same way.
Below are the steps with screenshots to replace them; as always, if in doubt, take your vehicle to a professional.
Headlight Bulb Types 2011–2020 Toyota Sienna
High Beam H11
Low Beam 9005
No tools are needed when replacing the headlight bulb on a 2011–2020 Toyota Sienna, only new bulbs.
Tools are usually only needed if there is corrosion on the vehicle.
Example H11 Headlight Bulb on Amazon
SYLVANIA – H11 XtraVision – High Performance Halogen Headlight Bulb, High Beam, Low Beam and Fog Replacement Bulb (Contains 2 Bulbs) (H11XV.BP2)

Example 2003–2009 Toyota Sienna High Beam 9005 Headlight Bulb on Amazon
Philips Automotive Lighting 9005 VisionPlus Upgraded Headlight with up to 60% More Vision, 2 Pack

When replacing any headlight bulb, be sure not to touch the bulb itself with your fingers, as oil from your hands can create a hot spot that shortens the life of the bulb.
How to Replace Headlight Bulb 2011–2020 Toyota Sienna
Open the hood and locate the bulb behind the headlight assembly.

Remove the bulb by turning it counter-clockwise.

Remove the electrical plug by pushing in the tab and pulling it out.

Attach the electrical plug to the new bulb.

Insert the new bulb and turn it clockwise to lock it into place.

Test the light, which should now work.
Summary
It is not difficult to replace the headlight bulb on a 2011–2020 Toyota Sienna but call a knowledgeable friend or professional if in doubt.
If you have an older Sienna, read here for how to replace the headlight bulbs.
If the vehicle is aged and has rust, this can sometimes cause problems when removing a bulb and make it difficult.
For most new vehicles or ones with no corrosion, the bulb is easy to remove.
A vehicle that was in an accident may also have some type of unforeseen problem.
Remember not to touch the bulb itself with your hands as it will cause a hot spot that burns the bulb out faster than usual.