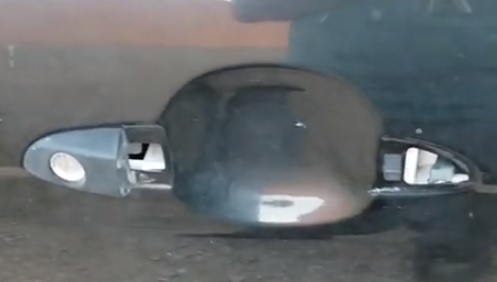 There is a video at the bottom of the page for a visual walk through if needed.
If you have a broken door handle on a 2005-2008 Kia Spectra a new one can be installed.
This is a common problem the the Kia with many broken door latches.
A broken door handle can be replaced by a handy DIY type of person.
It does require removing the indoor panel and the wires that connect to it and work in the a tight space in the door.
The rear outside door handles are harder compared to the front handles.
Recently I had an outside door handle on the passenger side break off on a 2006 Kia Spectra and need to be replaced.
Below are the steps I used to replace it.
Tools and Parts Needed
New Door Handle
10mm socket with extension and ratchet.
Philips Screwdriver
Flathead Screwdriver
The first step is to order a new door handle.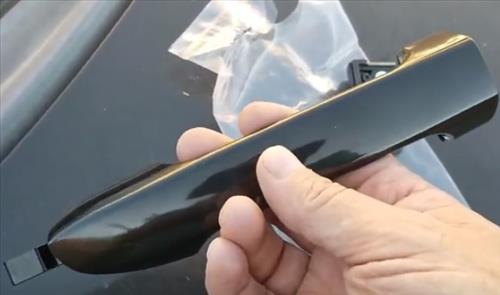 Each handle is different such as passenger side rear or fount along with driver-side handles.
Amazon all the different handles listed making them easy to order.
The good news is they are low-cost items.
Rear Passenger Door Handle on Amazon
Depo 323-50007-101 Front Passenger Side Replacement Exterior Door Handle







How To Replace a Door Handle on a (2005-2008) Kia Spectra
Remove the inside door panel.

Remove the left side bolt (10mm). Sometimes the window need to be rolled down 1-2 inches.

Remove the right side bolt (10mm).

Remove any broken pieces so the new handle can go into place.

Insert the front part of the new handle. There is a clip on the front that needs attached to the inside.

Tighten the bolt on the inside finger-tight.

The back side of the door handle has a black clip that goes around the inside white plastic.

Align the small plastic lock section.

Align the hole for the bolt to go in.

Insert and tighten the bolt.




Tighten the other bolt.

Test the handle.




Reinsert the inside door panel.
Summary
Replacing a door handle on a 2005-2009 Kia Spectra can be done by a handy DIY type person.
The plastic pieces can be a pain to get together so be sure to take your time and go slow.
The front part goes in first followed by the rear section.
The handle has two clips on the front and the back that attach around the inside plastic section.