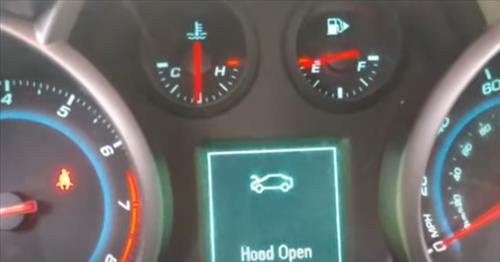 If you have a Chevy Cruze that is is overheating, but the engine is not overly hot, the coolant temperature sensor may be bad.
One way to test the sensor is to let the engine cool down and then start it up.
While the engine is cool, in the first 1-2 minutes, the car should not display it is overheating.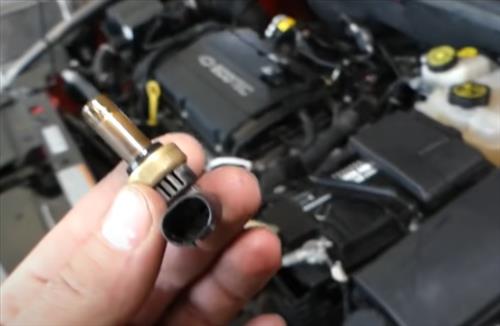 If it does display it is overheating, the sensor is likely bad.
A common message when the Chevy Cruze is overheating is the "AC Off Due to High Heat Engine Temp" message.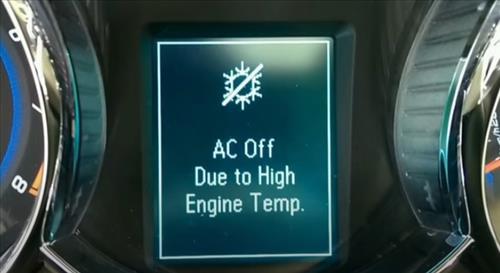 Keep in mind all other cooling system components should also be checked for failures, such as the water pump, cooling fan, thermostat, and radiator.
Common Coolant Temperature Sensor Error Codes
P00B6 – Radiator Coolant Temperature – ECT Not Plausible
P0116 – ECT Sensor Performance
P0117 – ECT Sensor Low Voltage
P0118 ECT Sensor high voltage
P0119 – ECT Sensor Circuit Intermittent
Symptoms of a Bad Chevy Cruze Coolant Sensor
Cooling Fans Constantly Running at High Speeds
Temperature Gauge Shows Hot When Engine is Cool
Temperature Gauge Not Working
Chevy Cruze Coolant Temperature Sensor Location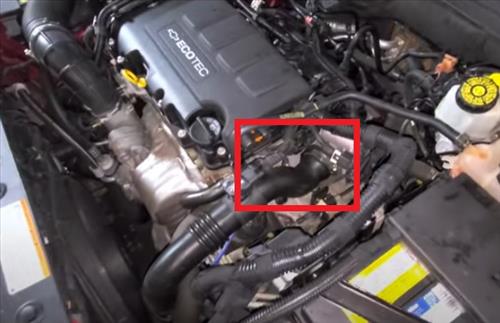 The Coolant Temperature Sensor on the Chevy Cruze is located on the driver side top of the engine.
There are wires and hoses blocking the sensor which can be pushed out of the way to get to the unit.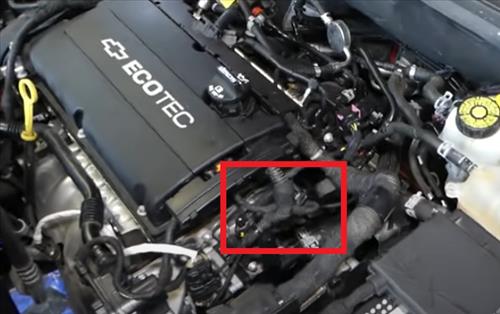 There is also a second temperature sensor located on the radiator.
Example Chevy Cruze Coolant Temperature Sensor on Amazon
TAMKKEN Temperature Sensor Coolant 55591401 213-4688 for Chevy Cruze Sonic Trax Volt Cadillac ELR Buick Encore

How to Replace the Chevy Cruze Coolant Temperature Sensor
Locate the sensor and unplug it.

A small clip is usually holding it in place that will pull up with a screwdriver.

Twist and pull the sensor out.

Plugin the new sensor
Insert the new sensor and insert it into place with the clip.
Add coolant if needed and test the car.
Summary
If you have a Chevrolet Cruze that shows it is overheating, but the engine is cool, the temperature sensor has likely gone bad.
A bad wire can also cause the same issues, so be sure to example the wiring harness.
The sensor is a low-cost item and is frequently replaced by DIY mechanics.
Some mechanics will drain the fluid, but since the sensor is at the top of the engine, minimal fluid will come out if it is not drained.
It is a bit difficult to get to the sensor since a wire harness and other components are directly in the way, but it is a straightforward job.
There is also a radiator temperature sensor located at the bottom of the radiator on the passenger side.
Have you had issues with the coolant temperature sensor on a Chevy Cruze? Let us know your thoughts below.