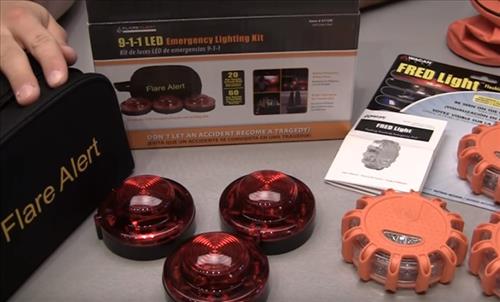 Having road side emergency lights is something that is nice to have in many scenarios from breaking down, back tail lights stopped working, or any time road hazard lights are needed.
Using them when being broken down is no doubt the time they are used the most but I have also used them in many another scenarios.
For example, a trailer I was towing one time had the back tail light not working with the sun going down.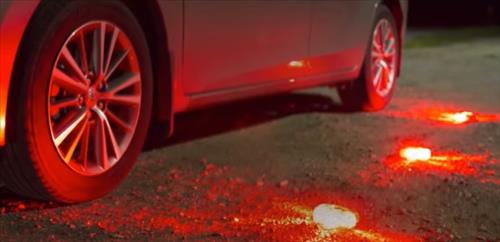 Instead of doing a road side fix I was able to stick an emergency light on the back until I could get to a safe spot to troubleshoot it.
Most roadside lights have magnets built-in which make them ideal for a quick tail light fix.
Of course, this is only one scenario with low-cost emergency lights good to have handy in many situations.
Below is some of our favorite options with many more available.
As always be sure to read reviews on Amazon, here, or elsewhere to be sure a unit is the right pick for you.
*This post contains affiliate links.
Our Picks for Best Road Side Emergency Lights 2021
Wagan EL2639-3

Wagan EL2639-3 The Original FRED Flashing Roadside Emergency Disc LED Flare, (Pack of 3)

FRED flashing roadside emergency lights are very popular and are nice to have if broken down.

The are round with with rubber on the outside making them more rugged and built better to withstand drops or other impacts.

They are water resistance and powered by 3 AAA batteries.

The back has a magnet that makes it good for sticking to the back of a vehicle or even a trailer the lights have stopped working on.


The FRED has 10 different flashing modes including flashlight, double blink, double pulse, single blink, rotate, SOS rescue (morse code), and much more.

A button on the top is press to cycle through the modes.


FlareAlert LED Beacon Road Flare

FlareAlert LED Beacon Road Flare – Red

Flare Alert also makes some good emergncy lights.

They are round red units which are made of plastic.

While built solid they are not as rugged as the FRED lights but still work well.

They are simple units with a dome on the top and an LED light bulb inside.

The back has for small pads which help to grip a surface.

There is also a magnet behind the plastic on the back for it to stick to metal objects.

To insert batteries the top twist off and is powered by standard 3 AAA cells.


The Flare Alert has 3 modes including strobe flashing, steady flashing, and always On.



Twinkle Star Emergency

Twinkle Star Emergency Roadside Flares Kit LED Safety Strobe Road Warning Light Highway Beacon Alert Flare with Magnetic Base, Detachable Stand, Solid Storage Case, Set of 4

Flares are also a popular option and work very well.

The Twinkle Star unit stand up off the ground on four legs making them more visible.

They are powered by 3 AAA batteries and have multiple flashing modes.

CARTMAN Warning Road Safety Triangle Kit

CARTMAN Roadside Assistance Auto Emergency Kit Set, Jump Cables 6Ga + Tow Belt 4500Lbs, in Carry Box

Triangle roadside safety lights are universally known and work very well.

This type is reflective with many other types available.
Best Road Side Emergency Lights Comparison Table

| Name | Multiple Flashing Modes | Magnetic |
| --- | --- | --- |
| FRED | Yes | Yes |
| Flare Alert | Yes | Yes |
| Twinkle Star | Yes | No |
| CARTMAN | No | No |
Summary
Roadside emergency lights are often not thought about until they are needed.
Once they are needed they can be invaluable in warning on coming traffic or even as emergency tail lights.
They are low-cost items that pack easily into the a trunk or behind a seat out of the way until needed.