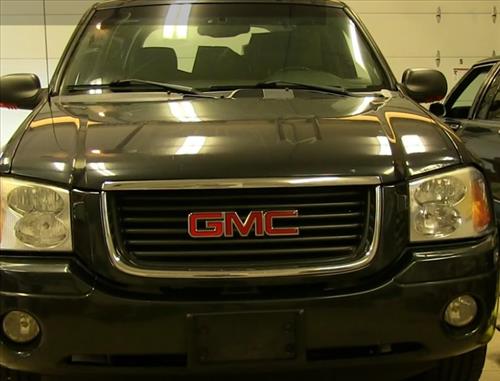 Replacing the Headlight Bulb on a 2002-09 GMC Envoy, Envoy XL XUV is not difficult and falls into the DIY category.
There are two metal tabs on the top of each headlight that pulls up to release the entire headlight assembly.
The headlight assembly is pulled out, and the bulbs can be reached from the back.
As always, if in doubt, take your vehicle to a professional.
Below are the steps with screenshots to replace them, along with a video at the bottom of the post if needed for a visual walk-through.
Tools and Parts Needed To Replace a Headlight Bulb on a 2002-09 GMC Envoy
New 9006 Headlight Bulb
Flat Blade Screwdriver
Pliers
Example 2002-09 GMC Envoy Headlight Bulb on Amazon
Philips 9006 CrystalVision Ultra Upgrade Bright White Headlight Bulb, 2 Pack
When replacing any headlight bulb be sure not to touch the bulb itself with your fingers, as oil from your hands can create a hot spot that shortens the life of the bulb.
How To Replace the Headlight Bulb on a 2002-09 GMC Envoy
Pull the hood release to pop the hood open.

Lift your hood up and support it.

Go to the headlight that you want to replace and lift up on two tabs holding the assembly in place and pull up.

If the tabs are difficult, use pair of pliers to pull them up.

Once you pull them up, slide the headlight assembly out.

Use a flat-blade screwdriver to pry out the tab for the wiring and disconnect the harness. The bulbs twist counterclockwise and pull out.

Remove the headlight bulb for either the low or high beam by pulling off the boot and twisting the bulb counterclockwise, and pulling out.

Lift up on the tab on the harness, then disconnect it.

Push your new bulb into place and twist it clockwise back into the assembly and replace the boot.

Push the headlight assembly back into place.

Once you have it lined up, push down the two tabs.

After that, you may have to adjust the angle of the lights; just turn this counterclockwise to raise the light or clockwise to lower it.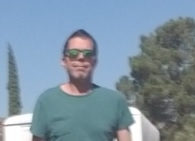 Latest posts by Bob Thomas
(see all)