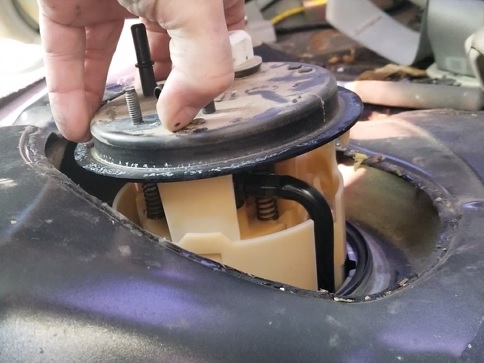 A step-by-step video replacing the fuel pump is at the bottom of the page for visual walk-through if needed.
Replacing the fuel pump on a 2005-2006 Kia Spectra is a task that fall in the DIY category.
Of course, if in doubt be sure to take your car to a professional.
There is gas involved during any fuel pump replacement so be sure to take the necessary precautions.
Fuel Pump and Filter Location 2005-2006 Kia Spectra
The fuel pump, fuel filter, and gas pressure regulator are all located in the same assembly.
The assembly is located in the gas tank and can be removed from under the back seat.
Part and Tools Needed
New Fuel Pump
10mm socket
Screw Driver
A new fuel filter will be needed which can be bought in an entire assembly or the pump motor only.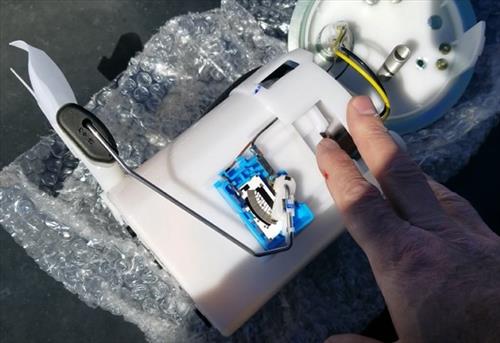 If your assembly is in good shape the small pump motor cost less.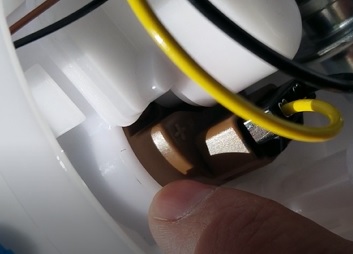 If a pump motor only is bought it is a good idea to also get a fuel filter.
Usually the entire assembly is bought which comes with all new fuel pump, filter, and pressure regulator.
2005-2006 Kia Spectra Fuel Pump Assembly (Includes Filter and Pressure Regulator.)
Electric Fuel Pump Assembly for Kia Spectra 2004-2006 Spectra5 2005-2006 l4 2.0L
2005-2006 Kia Spectra Fuel Pump Motor and Filter Only.
CUSTONEPARTS New Electric Fuel Pump & Install Kit Fit Multiple Models
How To Replace a Fuel Pump and Filter 2005-2006 Kia Spectra
Remove the back seat.
Remove the pump cover with a screwdriver.
Remove the gas lines.
Remove the electrical lines.
Remove the rubber boot.
Turn the ring counterclockwise. It usually needs a few taps with a screwdriver and hammer.
Pull the fuel pump assembly out angling it at the bottom for the filter and float.
Install the new fuel pump assembly and install in reverse order.
Prime the fuel pump and the car should start.
Summary
Replacing the fuel pump, filter, or pressure regulator on a 2005-2006 Kia Spectra is a straight forward task.
While the pump can be bought separately from the assembly it is usually best to buy the whole assembly and have all new parts.
After installing the new fuel pump be sure to prime it by turning the key to the on position and off three times.
Priming the fuel pump feeds gas back into the line up to the injectors before starting.
Be careful when dealing with gas and be sure to always take precautions.
Video Tutorial