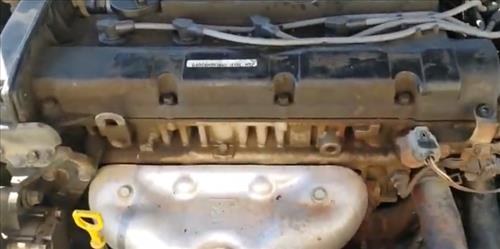 I recently had a 2006 Kia Spectra that had no spark and could only find limited information.
If you find yourself with the same problem below is what I found.
A video is at the bottom of the page for a visual walk through.
If you have an OBDII scan tool for the Kia be sure to scan for any engine errors if possible.
First be sure it is a no spark problem and not fuel.
One way to quickly check for fuel it to listen for the fuel pump under the back seat when the key is turned on.
The pump will only be heard for 1-2 second when the key is first tuned on.
Even if you can hear the pump there may be still be a fuel problem but much less likely if it is running.
What To Check No Spark 2006 Kia Spectra
Summary
Each component above needs to be checked when no spark is going to the engine.
In my case it was a bad fuse and a plug with a bad pin.
I had already replaced most the components and was thinking it could be the computer but luckily found the bad pin.
Have you had no spark on Kia? Let us know your thought or how you fixed it below.
Video overview