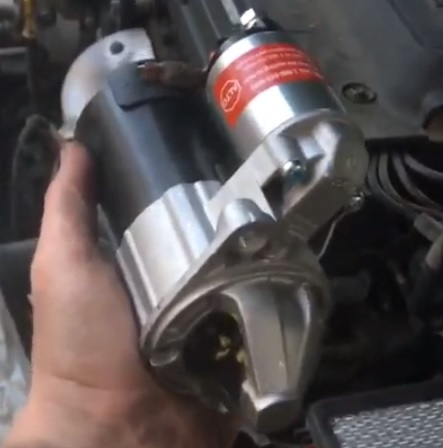 If the starter has gone bad on your 2004-2007 Kia Spectra replacing it falls in the DIY backyard mechanic category.
Of course, if in doubt take your car to a professional.
The difficulty of replacing it is the location which is in a tight spot under the engine.
The car will need to be up on stands or blocks to crawl in and out from under the vehicle.
2004-2009 Kia Spectra Starter Location
The starter is located under the car on the right side of the engine closest to the firewall.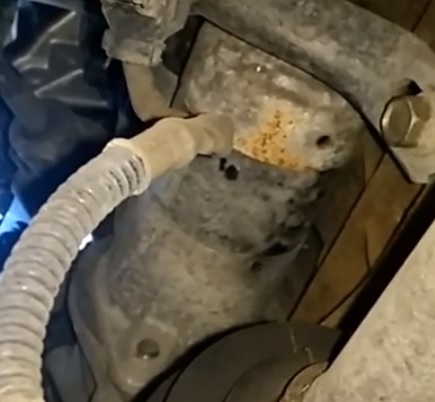 The plastic air intake filter usually is removed to get to the top bolt.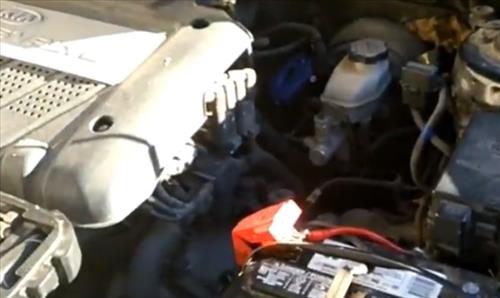 There are two 14mm bolts holding the starter in place. The threads are on the starter and go through the transmission.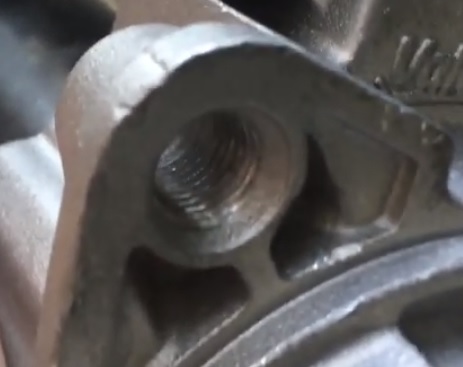 A 13mm bolt holding the electrical in place on the back of the starter along with another wire that pulls off.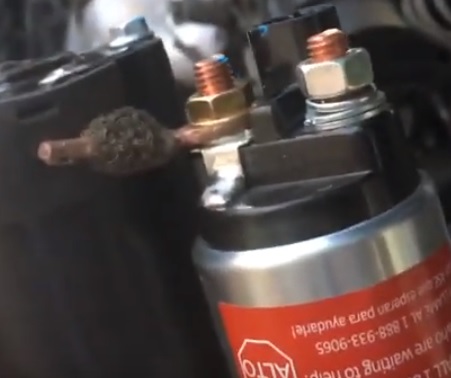 Part and Tools Needed
14mm open in wrench
13mm open in wrench
New starter
Flat head and Phillips screwdriver
Pliers
The two 14mm bolts holding the start in place are usually removed with an open end wrench.
The electrical on the back of the starter has 2 wires. The one from the battery is held on with a 13mm bolt.
The air intake box is easy to remove held in place with C-clamps.
2006 Kia Spectra Starter on Amazon
DB Electrical SMN0002 Starter Fits Hyundai Elantra Tiburon Tucson, Kia Spectra 1.8 1.8L 2.0 2.0L W/AT 36100-23000, 36100-23050, 36100-23060, 36100-23061
How To Replace a Starter on a 2004-2009 Kia Spectra
Jack the car up and place it on stands making sure it is secure.
Remove the plastic air intake filter box.
Remove the two starter electrical connections.
Remove the two 14mm bolts.
Remove the old starter.
Insert the new starter and bolt it into place.
Connect the electrical.
Test the new starter.
Summary
Removing a starter on a Kia is a straight forward task with the difficult part the location.
This is a common problem all mechanics have to deal with.
If you are new to mechanics taking your time will be key to getting the job done.
Be sure to give yourself a lot of time as to not be rushed.
Removing the two bolts holding the starter in will depend how good you are in tight spots.