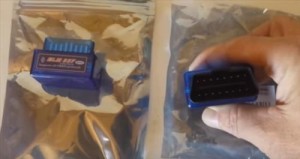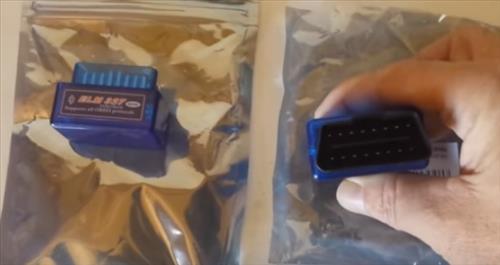 OBD2 scanners come in a wide range of packages from small wireless scanners to large professional units.

With the huge variety available there is no doubt that the Best OBD2 scan tool is debatable.

What it really comes down to though is how often will the tool be used and in what conditions.

For example a large mechanic shop will no doubt have different needs from a scan tool than a backyard mechanic.

And since this site is for the backyard mechanics than that is the point of view we will take when looking for a OBD2 scan tool.

So What is the best OBD2 Scan Tool for the Money?
In our opinion you really cant go wrong with the ELM 327 Bluetooth OBD2 Scan tool .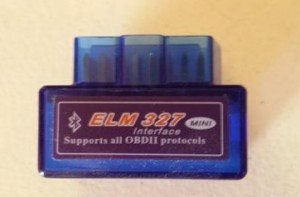 First of all it is low cost at less than fifteen dollars.

Being cheap doesn't make it good but does make it not only affordable but easy to take a chance on.

Second of all it works.

As long as you have a smartphone or laptop with Bluetooth the Elm 327 will transfer a vehicles computer codes to your device and and clear them.

This makes it an incredibly handy device in many situations.

There is an abundance of software online for laptops or for smartphones both paid and free that can do most anything you can think of once a Bluetooth connection is made to a OBD2 connector.

The most popular app for a smartphone is Torque but there are many more.

For a list of the top OB2 scanner software for Laptops and smartphone read here. http://elmelectronics.com/obdsoftware.html#Windows

I have used the ELM 327 in many scenario on many vehicles and it has never failed to give me the code the computer was throwing out.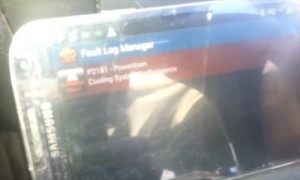 Of course the tool is made of plastic so if it was being used in a busy shop being pushed in and out of OBD2 sockets all day it no doubt wold likely stop working at some point.

But for a home DIY mechanic that needs a low cost investment OBD2 tool it is a good option to look at.

*This post contains affiliate links which at no cost to you allows us earn a commission on product purchases.

Read More Reviews Here On Amazon
OBD2, Mestart OBDII OBD2 Bluetooth Car Diagnostic Scan Tool Auto OBD Scanner for Android Devices


Summary
As stated above everyone will have a different environment they need to use a scan tool in.

The opinions here are simple our experience with a good OBD2 scanner for the money.

As always be sure to read the reviews on Amazon or elsewhere to get the best scanner to fit your tool kit.

Do you have a favorite OBD2 scan tool that is a great unit for the cost? Than let us know in the comments below.