A friend of mine had a fuel filter go bad in a 1999 Chevy Suburban 1500.
Replacing the fuel filter should part of regular maintenance but in this case it was blocking fuel from going to the engine.
In this tutorial, I will go through the steps we went through to change it out.
I would rate this job fairly easy but don't do this unless you feel comfortable working on a vehicle. And remember gas is very flammable which we will be dealing with.
Tools Used
Crescent wrench
5/8 wrench
1/2 inch socket with ratchet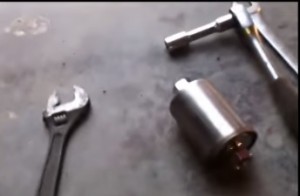 Of course, the fuel filter will be needed.
Fuel Filter on Amazon
ACDelco GF652 Professional Fuel Filter

There is a video at the bottom of the page for a video walk through if needed.
The fuel pump is located on the driver side of the truck under the frame.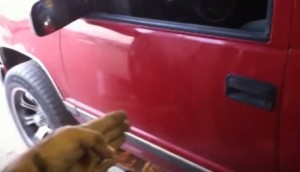 Once you are under the truck locate the filter. Two lines will go into the filter, one out and one in.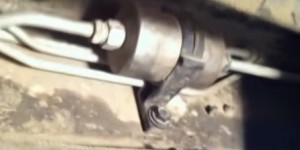 The two lines need to be removed along with the bracket. Watch out for any pressure still in the lines by loosening them up slowly.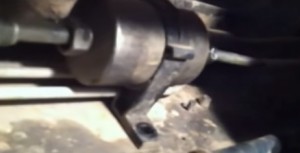 Also, watch out for any fuel that will leak out of the lines. It is a good idea to have a bucket to catch the leftover fuel.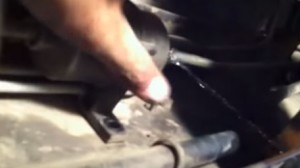 Before inserting the new filter be sure to get the direction of flow right. This is usually done with an arrow or by saying in and out at the tips. The arrow should point to the front of the truck since gas is coming from the tank and going to the engine.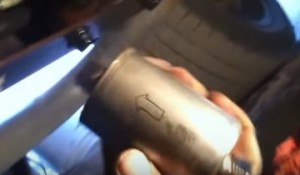 Fuel Filter flow Arrow On a 1996 to 2001 Chevy
At this point everything simply needs to go back together. The two lines are tightened into place and the holder bracket is tightened to hold it in place. Simply be careful not to strip any bolts.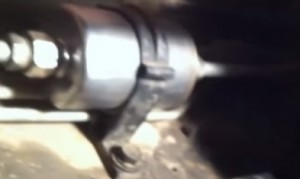 After the new fuel filter is bolted into place the line needs to be primed since all the fuel has drained from the lines. To do this turn the key to the on position wait 2-3 seconds than turn the key off. This should be done 2-3 three times and basically allows the fuel pump to build pressure back into the fuel lines.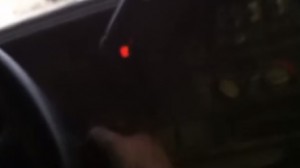 Once the pressure is back in the line the truck should start right up.
This is a basic overview of how to change out the fuel filter on a 1996 to 2001 Chevy Suburban.
Remember there are always little things when doing such a job that can be unique to that vehicle so be sure to have patience.
Here is a video for a step-by-step video on changing the fuel filter.