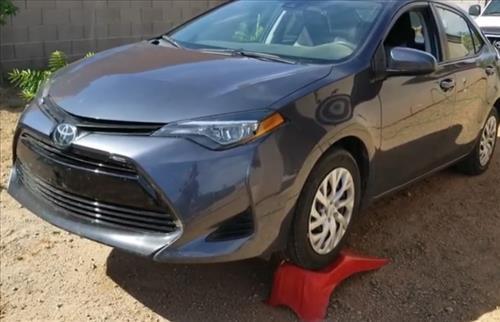 Changing the oil on the 2019 Toyota Corolla 1.8 Liter is easy to do and part of basic maintenance.
Of course, if in doubt, be sure to take your car to a professional.
A Maintenance Required message will display when the oil needs to be changed, which will need to be reset when done.
Resetting the message is easy to do using the key and trip button.
Below is how to do an oil change and reset the Maintenance Required message.
A video is also a the bottom of the age for a full walk-through if needed.
Oil filter
4.4 Quarts 0W-20 Synthetic Oil
Filter Wrench
14 MM Socket
Oil Drain Pan
The 2019 Toyota Corolla 1.8 L uses 4.4 Quarts of 0W-20 Synthetic Oil.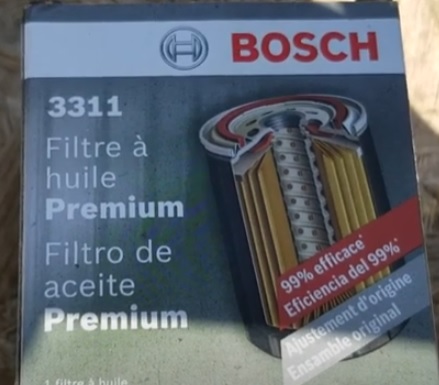 An oil filter will also be needed, along with a 14mm socket to remove the oil pan bolt.
Castrol Edge 0W-20 Advanced Full Synthetic Oil on Amazon
Castrol 03124 Edge 0W-20 Advanced Full Synthetic Motor Oil, 5 Quart

Bosch 3311 Premium Oil Filter on Amazon
Bosch 3311 Premium FILTECH Oil Filter for Select Chevrolet, Toyota, and Pontiac + More,Black

How To Change the Oil 2019 Toyota Corolla 1.8 L
Jack the front of the car up and secure it on blocks

Have the oil drain pan ready to catch oil and remove the 14mm oil pan bolt.

Let the oil drain into the drain pan

Using an oil wrench, loosen the filter turning counterclockwise

Have the drain pan ready and unscrew and Remove the filter

Place a small bit of oil around the ring of the new filter to help to seal

Screw in the new filter clockwise, and hand tighten it.

Screw back in the oil pan bolt and tighten it back into place

Open the hood and remove the oil fill cap labeled SAE 0W-20

Fill the car with the 4.4 Quarts of 0W-20 Synthetic Oil

Verify the oil level is good with the dip stick

The car will now be ready. Read here for how to reset the maintenance required light on a 2019 Toyota Corolla.
Summary
Changing the oil on almost any Toyota is quick and easy to do for most backyard mechanics.
The main problem for most is not to over-tighten the filter and oil pan bolt.
When screwing on the filter, it only needs to be hand tightened and not overly cranked on.
The bolt also does not need to be over-tightened.
Clearing the maintenance required light should be down last, which will come back on after 5000 miles is driven.