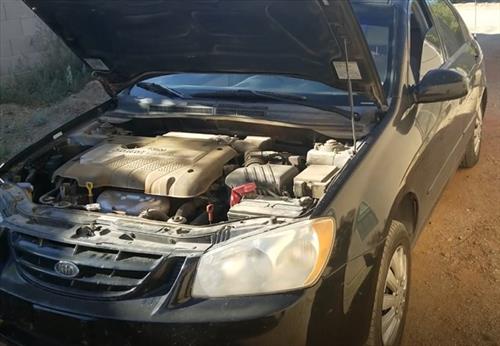 Changing the oil on a 2005-2009 Kia Spectra is an easy task that falls in the DIY category.
Of course, if in-doubt, be sure to take it to a professional.
Items Needed To Replace the Oil on a 2005-2009 Kia Spectra
Oil 5W-20 or 5W-30 Synthetic
Oil Filter
17 mm Wrench or Socket
Drain Pan
Oil Filter Wrench/Pliers
Some basic tools and parts will be needed, including an oil filter and oil.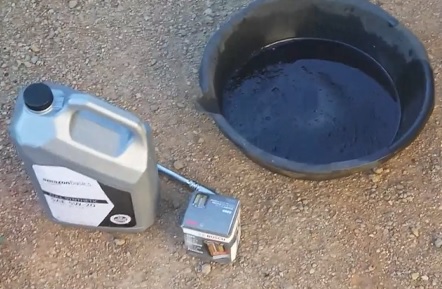 A 17mm wrench or socket will be needed to remove the drain plug.
The filter may need an oil removal tool which is good to have in case the filter is on too tight.
A jack and drain pan for the oil is also needed.
Example 2005-2009 Kia Spectra Oil Filter on Amazon
Bosch 3312 Premium FILTECH Oil Filter for Select Acura MDX, RL, TL, Buick, Dodge, Honda Accord, Civic, CR-V, Pilot, Hyundai Santa Fe, Isuzu, Kia, Mitsubishi, Subaru + More


Example Oil Filter Removal Pliers on Amazon
TEKTON 5866 12-Inch Oil Filter Pliers
How Many Quarts of Oil Does a 2005-2009 Kia Spectra Take?
A 2005-2009 Kia Spectra engine oil capacity is rated at 4.2 Quarts.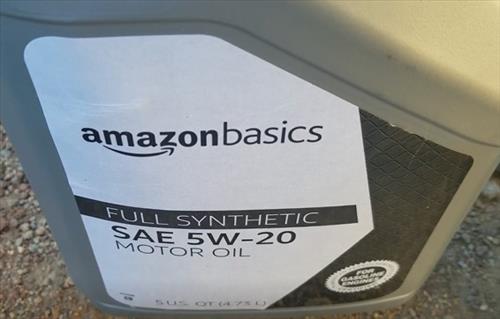 The type of oil used in a 2006 Kia Spectra is 5W-20 or 5W-30 Synthetic.
5W-20 is best for winter.
5W-30 is best for summers.

Example 5W-20 Synthetic Oil on Amazon
AmazonBasics Full Synthetic Motor Oil, SN Plus, 5W-20, 5 Quart
How Often Should The Oil Be Changed on a 2005-2009 Kia Spectra
The oil in a 2005-2009 Kia Spectra should be changed every 3000-5000 miles.
Synthetic oil the Kia uses is rated to last much longer compared to older standard oil.

How To Change Oil on a 2005-2009 Kia Spectra
Jack the car up.

Located the drain plug at the back of the oil pan.

Using a 17mm wrench remove the drain plug bolt and let the oil drain into a drain pan.

After the oil is drained, reinstall the drain bolt.

Remove the oil filter.

Add oil to the rubber seal to help it seal up.

Install the new oil filter.

Add 4.2 quarts of oil.

Start the car and check for any leaks.
Shut the car off and check the oil level.
Summary
Changing the oil on a 2005-2009 Kia Spectra is basic maintenance that most DIY individuals can do and save money.
With the right parts and the right tools, the job should be quick and easy.
Once finished, be sure to check the car for any leaks and check the oil to be sure the correct amount has been added.
Also, be sure the engine has been idle for a while before starting, so it is not too hot to work on.