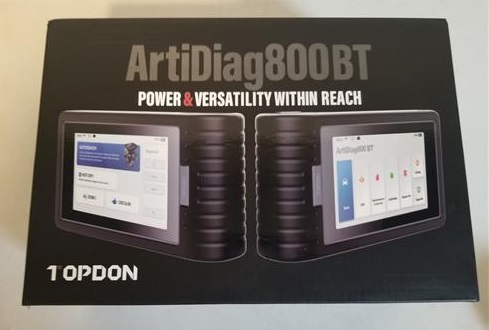 The TOPDON ArtiDiag800BT is a professional wireless OBDII scan tool built with many features and options.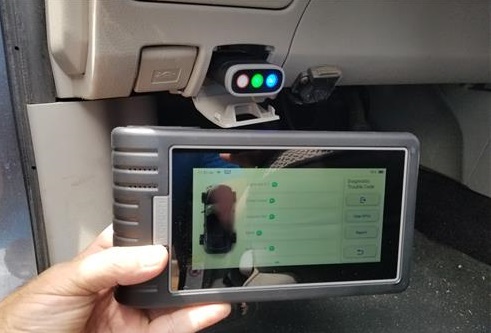 It uses a Bluetooth VCI OBDII Dongle to communicate with the scan tool, making it highly portable.
This makes it a good option for watching real-time data from anywhere within the range of 33 feet.
The ArtiDiag800BT also has many other very nice features, such as a touchscreen, one-click updates over WiFi, and almost every vehicle module.
*This unit was sent to me to review with my honest opinion and results below.
Specifications and Features
Android 10
Touchscreen
8GB Storage
Bluetooth 4.0
WiFi
VCI OBDII Dongle
One-Click Updates
Gear Box Reset
Coolant Bleeding
Injector Coding
EVAP Test
BCM (Body Control Module) Test
ABS (Anti-lock Brakes) Diagnoses
SRS (Airbag) Scan
Screen Shot and Record
Live Data Stream
IMMO Key Anti-Theft Matching
TOPDON ArtiDiag800BT Overview
The package comes with the TOPDON ArtiDiag800BT Scan Tool, Carry Case, VCI Bluetooth Dongle, Power Cable, and User Manual.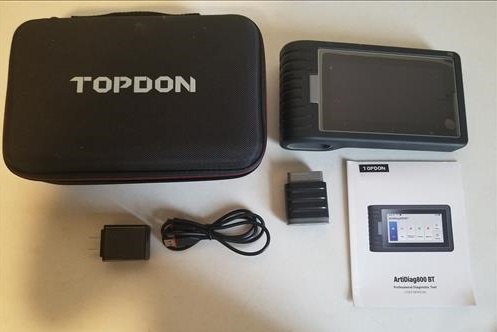 The unit feels very solid, with a rubbery coating to help adsorb any falls.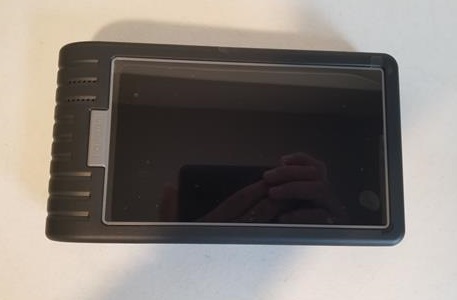 At the top, behind a waterproofing tab, is a USB-C Power Plug and a USB connector.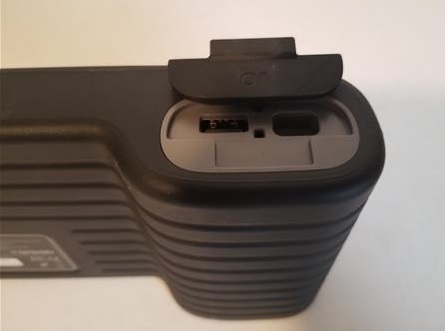 On the bottom is the Bluetooth VCI Dongle, which slides in and out when needed.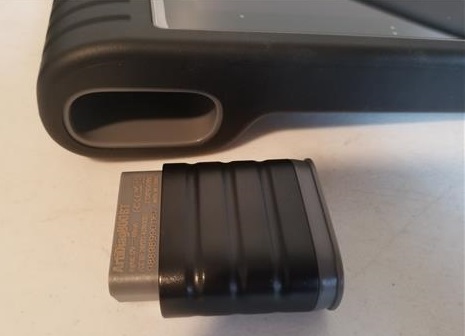 First Boot Up and Activation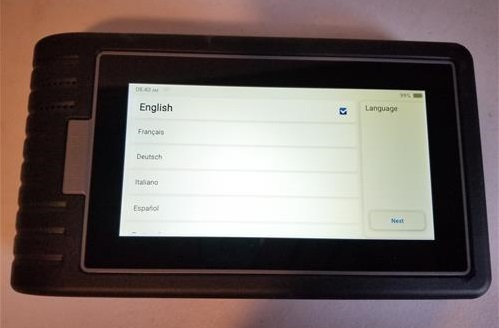 Powering on the unit, it will go through a quick setup of Language, WiFi, and Activation.
The unit requires being registered with an email and password along with an Activation Code that is included in the package.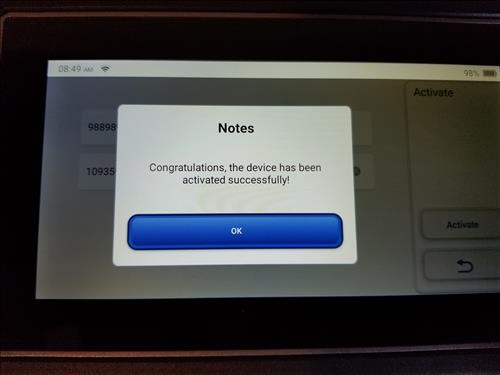 The serial number and activation code are on the paper labeled Password Letter.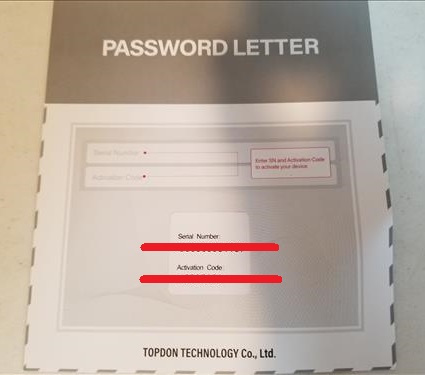 Once activated, the unit is ready to be used.
TOPDON ArtiDiag800BT Menu Options
The menu has options for Scan, OBD, Maintenance & Service, Art folder, Repair Info, Set up, and Update.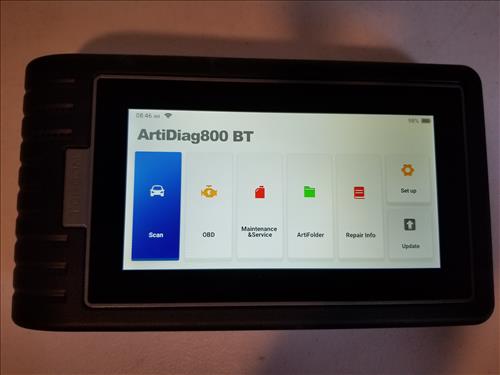 Pulling down from the top of the screen will give options for screen brightness as well as screenshots and video.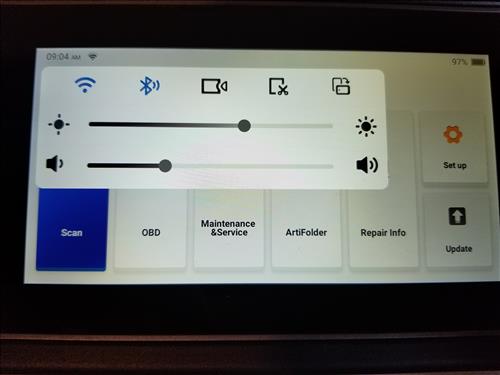 The Scan section has a long list of vehicle manufacturers and models to choose from.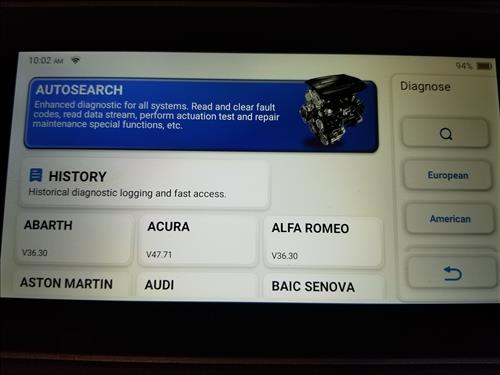 The Maintenance & Service section has options for AF (Air Fuel), ABS (Bleed), SCR Ad-Blue, AFS, Airbag, BMS, Brake, Coolant, DPF, EGR, Gear Box, IMMO, Injector, Nox Sensor, Odometer, TPMS, Transport, Tire, and Window.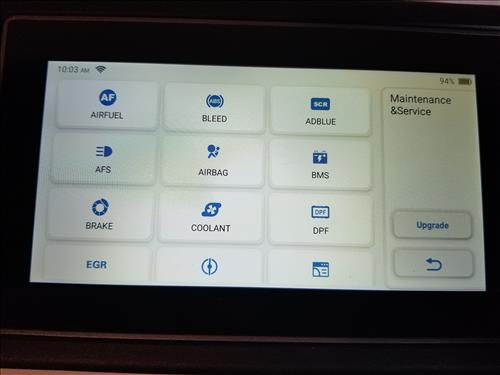 TOPDON ArtiDiag800BT Updates
Updates are downloaded over WiFi and are quick and easy to install with one-click.
The AD800BT is also listed as having a lifetime of free upgrades with no yearly fee.
The Upgradable Software section has many modules that can be downloaded and installed.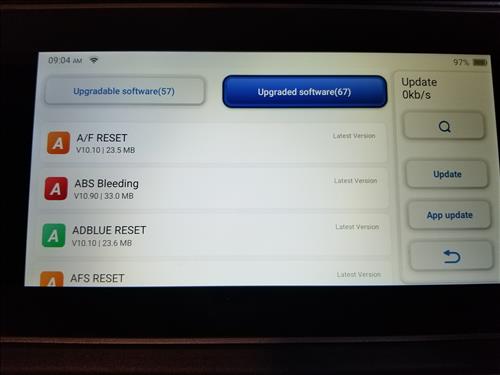 The Upgraded software section has a list of all the available updates.
Scanning for OBDII Codes and Errors
The first step to scan for error codes is to plug the VCI Dongle into the vehicle's OBDII port.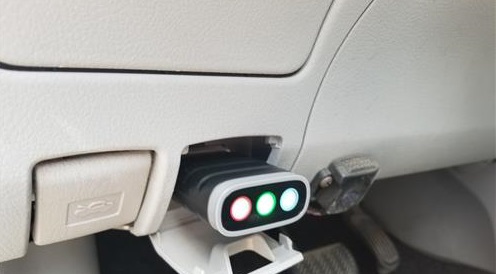 Almost all OBDII ports are located under the dashboard.
The ArtiDiag800BT will do a full system scan of the vehicle, testing each module for an error.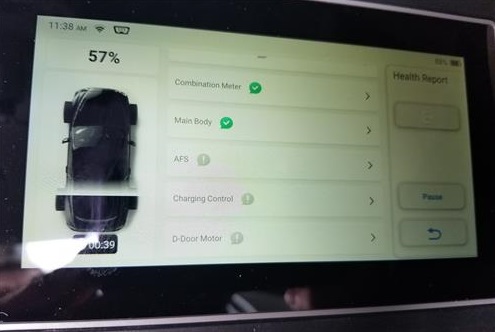 When it is done testing, it will display each section that has passed with a green check mark.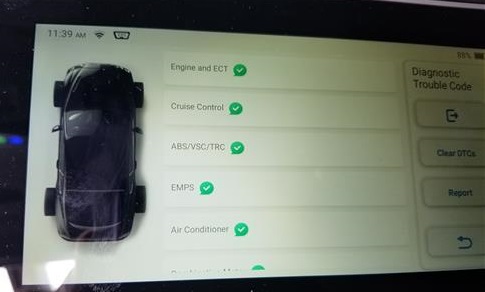 If something has an error, it will display it in red and show what the problem is.
There are many options available, from live data to reading and clearing codes.
*This site contains affiliate links for which a commission is earned.
Read More Reviews Here on Amazon
Diagnostic Tool TOPDON ArtiDiag800BT OBD2 Scanner Wireless All Systems Scan Tool, 28 Maintenance Services Free Lifetime Software Upgrade Android 10.0 Diagnostic Car Scanner for DIY, DIFM
Summary
The TOPDON ArtiDiag800BT is a very good OBDII scan tool with many features and options to fix almost any car or truck.
From ABS (Brakes) to SRS (Airbag) to Coolant, DPF, EGR, Gear, Box, IMMO, and Injector information, the ArtiDiag800BT can do many tasks.
The Bluetooth wireless dongle allows a user to read data from anywhere around the car and not be stuck in the passenger seat with a cable.
With the many options, I plan to do much more testing to see what it can do.
I am still testing the unit so far with good results and will update if anything changes.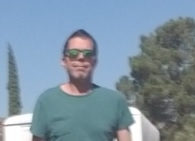 Latest posts by Bob Thomas
(see all)