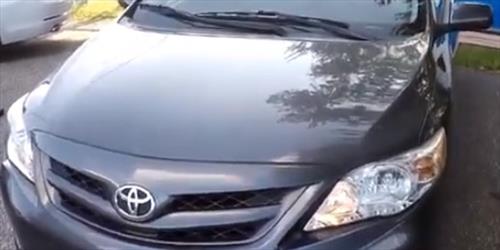 A video is at the bottom of the page for a visual walk-through if needed.
Replacing a bad headlight bulb in a 2009-2014 Toyota Corolla is a very simple DIY task. Of course, if in doubt call a knowledgeable friend or a professional.
There are two headlight bulbs located in the headlight assembly called the Low-Beam and High-Beam.


The outside bulb is Low-Beam and the inside bulb is for High-Beams.
What Type Of Bulbs are Needed for a 2009-2014 Toyota Corolla?
9006 Bulb for Low-Beam
9005 Bulb for High-Beam
A 2009-2014 Toyota Corolla uses a 9006 bulb for Low-Beam and 9005 bulb for High-Beam.
Standard bulbs can be bought or brighter performance bulbs. Performance usually have a shorter life span but are brighter compared to standard bulbs.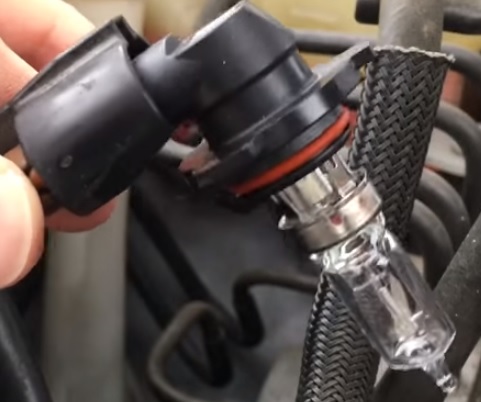 Replacement bulbs can be bought online or a local auto parts store.
Always verify your car year, make, and model when buying any car parts to be sure it matches.
Also, verify the old bulb when it is removed from the car with the new bulb.
9005 High-Beam Toyota Corolla Headlight Bulb on Amazon
Philips 9005 CrystalVision Ultra Upgrade Bright White Headlight Bulb, 2 Count


9006 Low-Beam Toyota Corolla Headlight Bulb on Amazon
Philips 9006B1 9006 Standard Halogen Replacement Headlight Bulb, Pack of 1

When replacing any headlight bulb be sure not to touch the bulb itself with your fingers, as oil from your hands can create a hot spot that shortens the life of the bulb.
How to Replace the Headlight Bulb on a 2009-2014 Toyota Corolla
Open the hood and locate the bulb behind the headlight assembly.
Turn the bulb counter-clockwise and pull it out to remove it.
Remove the electrical plug by pushing down on the tab and pulling it apart.

Connect the new bulb to the electrical plug.

Insert the bulb into the housing and turn it clockwise.

Test the light which should now work.



Summary
It is not difficult to replace the headlight bulb on a 2009-2014 but call a knowledgeable friend or professional if in doubt.
Climates age cars differently which can affect bolts being rusted or other possible problems.
A vehicle that was in an accident may also have some type of unforeseen problem.
Remember not to touch the bulb itself with your hands as it will cause a hot spot that burns the bulb out faster than usual.