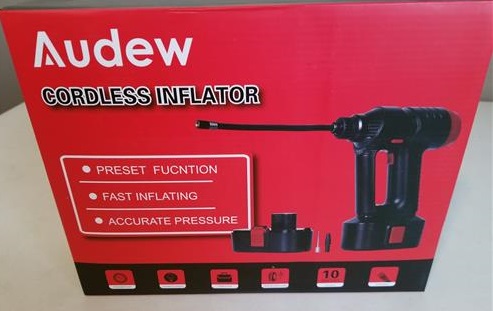 The Audew cordless air pump is built to be very portable and very handy when airing up a tire, basketball, mattress or most anything needing air.
It has a rechargeable battery that can be removed the same way a cordless drill or saw works.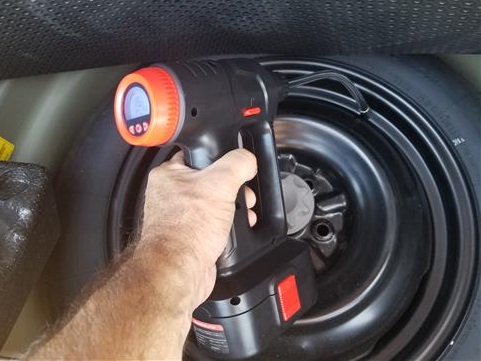 This makes it useful in many scenarios from an emergency tire inflator to airing up a football.
This unit was sent to me to review with my honest opinion and results below.
Specifications
Cordless
12 Volt Rechargeable Battery
150 PSI
Digital Display
The box comes with the cordless unit, battery, charger, cigarette lighter adapter, air hose, small attachments, and instructions manual.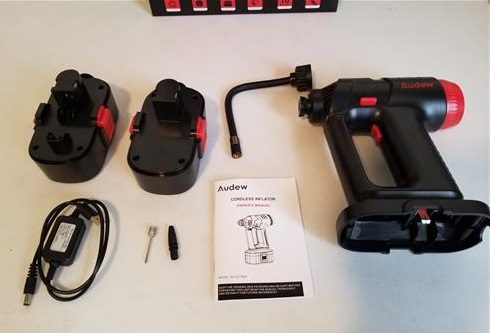 A cigarette lighter attachment is included for emergencies.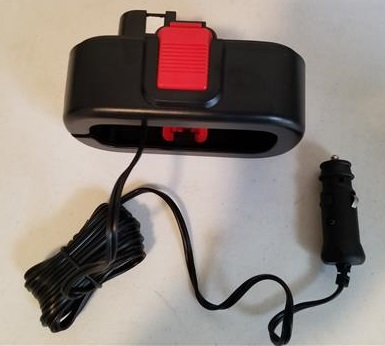 The charger goes straight into the battery and has a USB plug.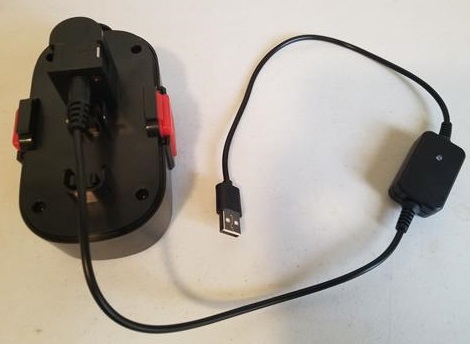 The air hose screws on to the tip of the drill.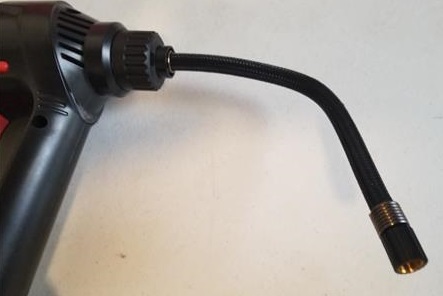 To test it I aired up an old basketball which it did quickly.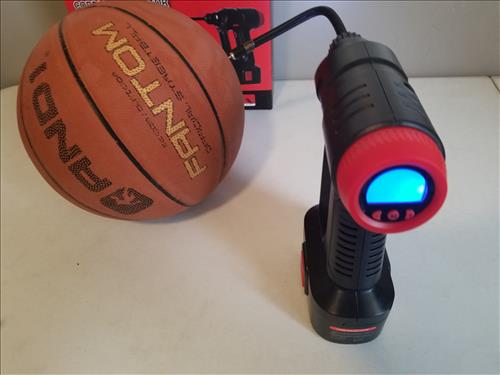 Pressing the button once will start the compressor, pressing it again turns it off.
The back has buttons and a display that shows, current pressure, preset pressure, battery, unit switch button, and value adjustment button.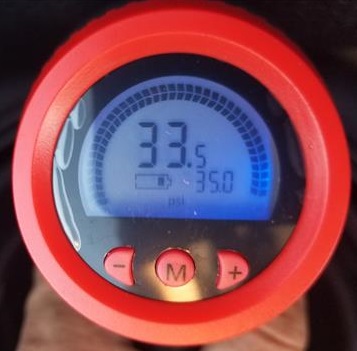 The center button powers on the unit.
Next I tested it on a flat spare tire which it quickly aired up to 35 PSI.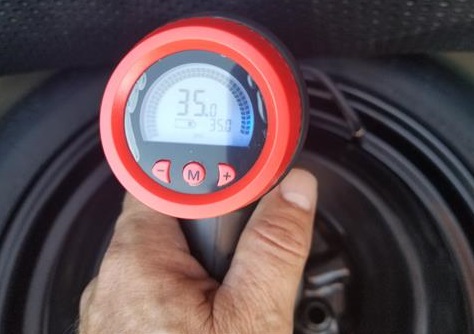 Summary
The Audew cordless air compressor is a good unit that does what it was built to do which is air up tires, mattress, sports balls and so on.
It would be a good fit in many scenarios such as sporting events or as an emergency tire inflator.
I am still testing the unit so far with good results and will update if anything changes.
As always be sure to read the reviews on Amazon, forums, or elsewhere to be sure a unit is a good fit for you.