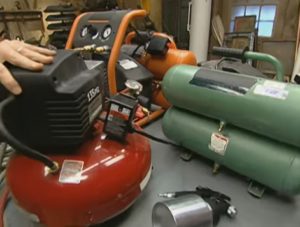 Air compressors come in all shapes and sizes from big industrial units to small portable models.

Having a compressor for home use is always a good idea and will come in handy in many situations.

Below is some of our picks for good home units.

In full disclosure some of these units have been sent to us from companies to review which we have done with our own honest opinion and results.

*This post contains affiliate links which at no cost to you allows us earn a commission on product purchases.

As always be sure to read reviews on Amazon, here, or elsewhere to be sure a unit is the right pick for you.

Our Picks for Best Air Compressors For Home Use 2018

AUDEW Portable Air Compressor Pump, Auto Digital Tire Inflator, 12V 150 PSI Tire Pump for Car, Truck, Bicycle, RV and Other Inflatables

The AUDEW is a small portable 12 Volt unit that is powered from a cigarette lighter.

It is a good unit to pack away and have in an emergency or any time a small compressor is needed.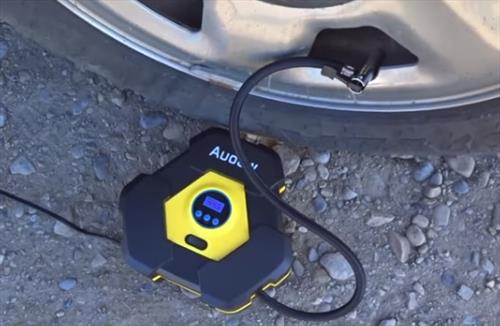 The controls are easy to use with an On / Off switch and pressure up and down buttons.

It can put out up to 150PSI of air pressure and comes with a carry bag.

Read Full Review Here


…….
Kensun YS-205 (Home 110V)/ DC (12V Car) Portable Air Compressor Tire Inflator

The Kensun YS-205 is a small portable easily store-able home air compressor.

The power can run from 12 Volts DC or 110 Volts AC.

It can supply up to 40 PSI in air pressure. (Most car tires hold a pressure of 35 PSI)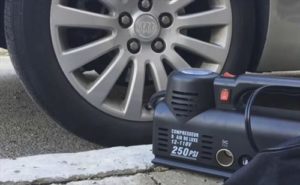 It is useful in airing up many things from a football to a car tire.

It has no tank to hold air and simply runs continuously when needed. Besides home use it is also good to carry in a vehicle for emergencies.


…….
PORTER-CABLE C2002-WK Oil-Free UMC Pancake Compressor with 13-Piece Accessory Kit

For those that need a steady air supply but not a huge unit than the PORTER-CABLE C2002-WK is a good one to look at.

The tank is a six gallon unit that can hold a max pressure of 150 PSI.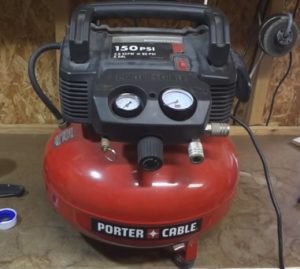 The PORTER-CABLE C2002-WK is a good unit for small construction jobs or similar projects.


…….
Senco PC1010 1-Horsepower Peak, 1/2 hp running 1-Gallon Compressor

The Senco PC1010 is another small unit with a holding tank.

It has a 1/2 horsepower motor with a 1 gallon air tank.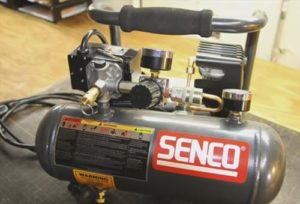 It also has rubber fittings on the legs to keep from scuffing up floors.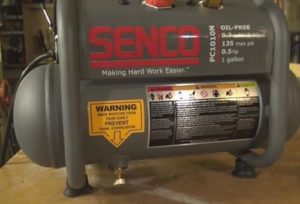 The Senco PC1010 is a nice small unit and is a popular option among DIY homeowners.


…….
Audew Dual Cylinder Air Compressor Pump, Heavy Duty Portable Air Pump, Auto 12V Tire Inflator for Car, Truck, RV, Bicycle and Other Inflatables

The Audew Dual Cylinder 12 Volt Air Compressor is a nice unit that is a good fit for small jobs.

It would fit nicely in the trunk of a car for emergencies or to simply air up a soccer of football.

All the attachments are included with the unit such as air needles and screw-on hoses for tire stems.

Read Full Review Here


Summary
All air compressors have a motor that forces out air. Some small units dont have a tank to hold pressure while other will.

Having a air tank helps to keep the pressure at a steady pace and kicks in at times that more pressure is needed than the pump can give.

Units that have no tank run constantly to provide air. They also can be useful in many situations such as airing up a basketball or adding emergency air to a vehicle tire.

Units that have tanks are better to use with air tools since the pressure can build up in a tank and give the necessary pressure to operate the tool.

Whichever option is picked having a compressor around a home for small projects and emergencies is something that definitely comes in handy.

As always be sure to read the reviews on Amazon or elsewhere on a unit to be sure it is a good unit for you.